Trade.io is currently running a competition with a total of 5 BTC in prizes, I published a post yesterday where I shared all of the important information.
With the goal of continue to promote this competition and inform more people that might be interested in participating, I decided to create the following infographic that contains all the basic information related to the competition.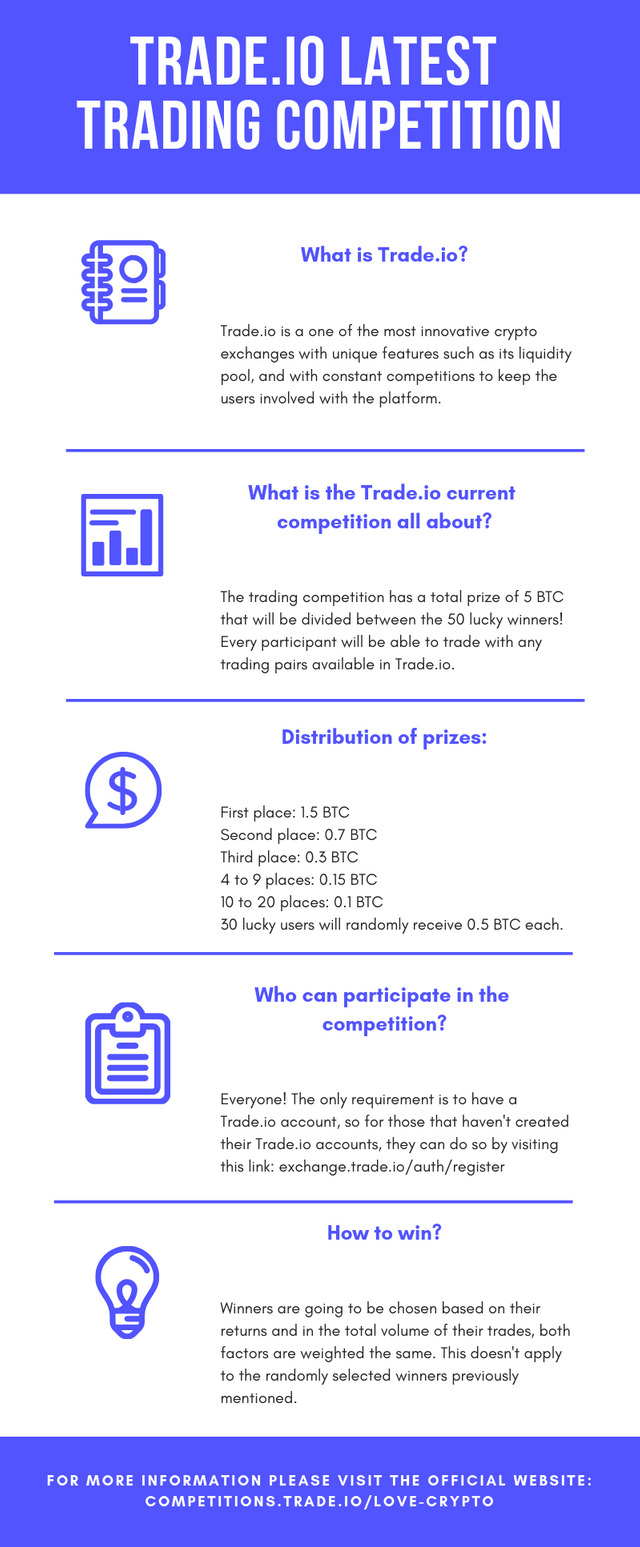 The infographic can be freely used by anyone with no limitations whatsoever, so republishing to increase awareness about this competition is encouraged.
DISCLAIMER
This is not a financial advice. Please do your own research before investing in cryptocurrencies or any digital asset. This blog post is done for entertainment and knowledge purpose only.