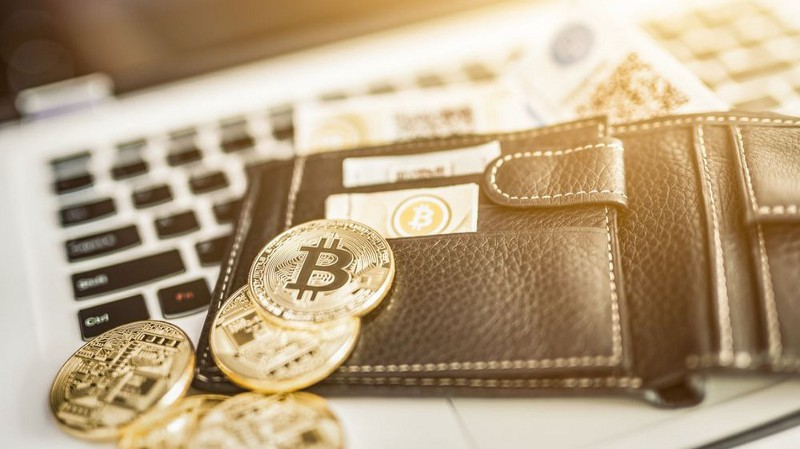 At the time of answering this question Bitcoin is widely owned as a crypto currency and its adoption is growing. There are respectable companies such as Dell, Microsoft, Overstock, Gyft and many more which are accepting bitcoin as a payment method. This means that just like as there is trust as a valid payment method in currencies which are backed by states such as the US Dollar, there is also a strongly growing element of trust in crypto currencies (especially Bitcoin) as a potential widely accepted payment method. Since many governments are looking to regulate crypto and Bitcoin more and more, the trust level will only grow.
When we take into consideration that employers are usually giving their employees the option to participate in a pension plan or a savings plan, and the holdings of these plan are usually invested in investment plans which should bring higher returns than the market offers, it also makes a lot of sense to give employees the option to receive (part of) their wages in Bitcoins. Bitcoin has shown a very strong growth in the past few years and has clearly outperformed many investment plans out there in the market. So by giving employees the option to receive part of their payment in
Bitcoin, the employer is directly helping the employee with investing in Bitcoins. When this is combined with some basic cryptocurrency education, the employees can treat their bitcoins as their pension/ savings plan.
The best example of an organization which pays the wages of its employees in Bitcoin or in crypto currency is our own company, www.tradebits.co.
To summarize, there are many advantages related to paying wages in Bitcoin. Many merchants are already accepting Bitcoin as a payment method and the expectation is that the number of shops accepting Bitcoin will only grow. From an investment perspective, when employees receive Bitcoins as (part of) their wage they can also invest part of these Bitcoins in their personal crypto pension/savings plan. The only disadvantage of being paid in Bitcoins is currently is the high volatility of the Bitcoin price. To address this the best is to pay part in Bitcoin and part in fiat.
About Tradebits
Headquartered in The Hague, The Netherlands, Tradebits is building the digital currency trading platform for the next 100 million users. It is the most high-performance, flexible and reliable digital currency exchange platform, capable of scaling and handling an unparalleled number of users and transactions per second and adaptable to the skill level of any trader.
Tradebits uses the same principles that power and secure the world's most demanding stock exchanges. One of Tradebits' hallmark features it it's configurability to match the sophistication level of every cryptocurrency trader. Users of the exchange will have access to 24x7 live customer service as well as a myriad of 3rd party trading apps and resources through the Tradebits Marketplace. Tradebits gives back to its community by using 40% of all trading fees for the continuous purchase of XBITS tokens across various exchanges to generate upward price pressure.
Join the discussion on our Telegram channel: https://t.me/tradebits_exchange
Read our whitepaper: https://tradebits.co/whitepaper
Project Status: Exclusive investor presale on now!
More info: tradebits.co
Author: This article was written by Waseem Sadiq, CEO at Tradebits