Reduce your Trading Risk with Trade.io + Social Sharing Rewards to be Earned

---
Whilst the crypto markets spent the majority of 2018 in a steep bear run, many investors found themselves with no other option than to liquidate or "HODL" as the expression goes. This could even be considered as stagnant money that is doing nothing for an individual's portfolio or their dwindling profits. In stark contrast, other trading platforms such as Forex for instance, offer unparalleled stability in price thanks to enjoying decades of market maturity and vast sums of liquidity.
However this is not to say that there is no opportunity to be had when investing in any crypto-based asset at this time. If anything, a market like Forex can provide the ultimate hedge against such sustained long-term moves which take place regularly within the crypto space.
Trade.io, a Swiss-based blockchain enabled financing company, saw the inherent potential in marrying these two lucrative markets together and came up with an exciting acquisition venture that is TIO Markets.
The Unification of Two Worlds
TIO Markets pride themselves in being one of the first Forex trading companies out there that allow crypto as a base currency for depositing as well as withdrawing funds. This offers up the huge advantage of allowing a trader to potentially make gains on the open Forex market whilst also building up a private investment fund in crypto. TIO Markets allows for withdrawals and deposits encompassing some of the most popular digital assets on the market today, including Bitcoin, Litecoin and Ethereum as well as their own crypto asset, TIOx. Utilizing the TIOx token carries with it several advantages such as lower commission fees and tighter spreads, to name but a few.
Trade with Confidence
The security and safety of client accounts are paramount to achieving their overall vision of superiority when compared to other trading companies. To reaffirm this, TIO Markets are officially registered as part of the independent regulatory watchdog, FCA (Financial Conduct Authority) in the UK. Giving the client peace of mind that their funds are always protected and secured, backed via a legitimate "seal of approval" from an official industry-standard governing body.
Award-Winning Trading Platform
In regards to maximizing their clients experience whilst trading, TIO Markets opted to go with the globally renowned trading software of choice, MetaTrader 4. With its simple to navigate interface and exhaustive set of indicators at your disposal, many find there is no better trading platform on the market today.
Premium Support Packages & Promotion
Currently TIO Markets offer two subscription-based packages to choose from, however as part of a promotional exclusive, the first 10,000 new members to sign up get three months free access to our premium "VIP Black" option worth $150. The included benefits can be found here.
And as an added bonus, they have also just launched a competition in which three lucky participants get to win up to $2,000 as well as several other valuable runner-up prizes. Further details on this "Social Sharing" competition can be found here.
To Wrap Up
Trading does not have to be a difficult or stressful experience. In fact, the relatively new emergence of crypto currencies only further adds another layer of opportunity for traders and investors alike. However, increased risk is another factor that must also be considered when venturing into this new and evolving digital market. TIO Markets firmly believe to have found a way to mitigate that risk and thus allow the end user to enjoy the best of both the Forex and crypto worlds combined into one easy-to-use and intuitive package.
This is highlighted by one of TIO Markets most unique features, TIOSHield. This allows for the option to enjoy a risk-free trading experience whereby the client is entitled to a refund of any funds lost to unexpected bad trades. All that is required to enable this, is a nominal upfront fee. A prime example of how TIO Markets aim to put their customers first.
For day traders who enjoy scalping the markets or those who prefer averaging into their positions, having minimal spreads is an absolute must. TIO Market's top package deals (such as "VIP Black") cater toward these goals with some of the most competitively positioned spreads and subscription options in the industry. Additionally, there is a monthly rolling "pay-as-you-go" selection with slightly higher commission rates but no tie-in contracts, tailoring even more flexibility for our customer's needs.
So choose which deal best suits you, open an account with TIO Markets today and see for yourself how transformative their products and services can be for you.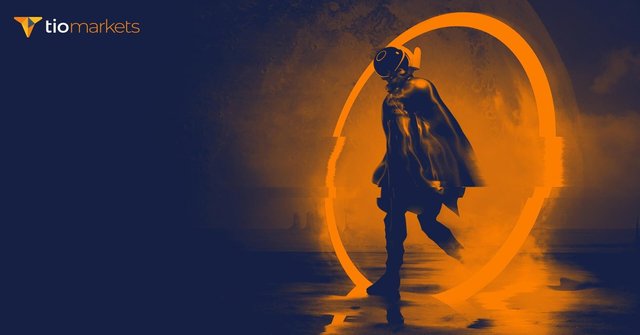 ---