Introduction about trade.io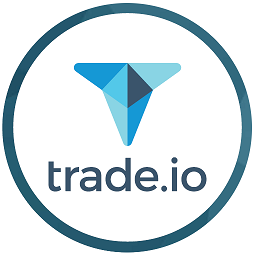 Trade.io is a Swiss company that aims to revolutionize the Exchange Trading System using the a decentralized, traceable, transparent platform where users are able to trade through the blockchain.

The plan is to ensure users can trade both digital and physical assets such as cryptocurrencies, precious metals, oil and other commodities.
Team driving trade.io
---

Teamwork is fundamental to the success of any project, one more so as ambitious as Trade.io. This is because regardless of individual brilliance, only team work can amplify the results of each member so that the overall result is greater than the individual contributions made individually. In short, team work creates human synergy. And is often the difference between the success or failure of any given project.

I have checked through the trade.io chain of command, and here profile each of them, from its management arm, marketing, and operations to its research and technology desk.
Cryptocurrency, traditional finance — we have decades of expertise in both. By bringing multiple specialties together, our team leads the future of trading – and helps you make the most of it today.

Management

Team work can only be achieved if there is great leadership in place, that one person or group that steers and glues everyone together so that individuals each know their role.
1. Name : JIM PREISSLER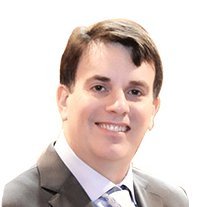 Profile: TMT and FinTech Equity Research Analyst, Private Equity Investor and Investment Banker. 20+ years of financial experience as a successful repeat entrepreneur. Has previously served as CEO, COO, CFO and been a member of several public companies. Series 7, 24, 63, 79 and 99 securities licenses.

Jim has previously successfully led the NASDAQ listing of one FinTech company, including a NYSE purchase of another. He has also managed to raise over $4 billion as an analyst and banker, $250 million for his own companies, and $31 million in trade.io's ICO. Under Jim's direct guidance companies have successfully achieved uplistings, such as NASDAQ Global. His areas of expertise cuts across financing, M&A, due diligence, structuring, business development and strategy.

Overall, Jim has a wealth of experience, including with hands on quarterbacking the process of taking companies public through a variety of vehicles such as IPOs, ICOs, direct listings, mergers with public companies.

You need to check his LinkedIn profile to see the extent of his experience, rest assured, this guy has everything it takes to successfully lead the trade.io team.
2. Name : CHIEN LEE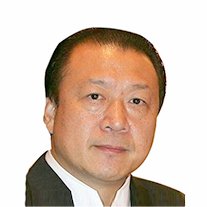 Profile: Chien Lee doubles as the founder, chairman and CEO of NewCity Capital since its formation in February 2013. Mr. Lee is also the co-chairman and co-owner of Barnsley FC, a professional association football club based in the town of Barnsley, South Yorkshire, England.

Mr. Lee also co-founded 7 Days Group Holdings Limited (NYSE: SVN) in October 2004, one of the leading budget hotel chains in China. He also co-founded The Officebox in April 2004, a Chinese office products retail chain. In addition, Mr. Lee was also a founding member, and chairman of the board, CEO of CS China Acquisition Corp., a blank-check company that completed its initial business combination in February 2010 with Asia Gaming & Resorts, Ltd. to form Asia Entertainment and Resources Ltd (NASDAQ:AERL).
3. Name: DAMIAN MCDOWELL
LinkedIn : https://www.linkedin.com/in/damian-mcdowell-62719626/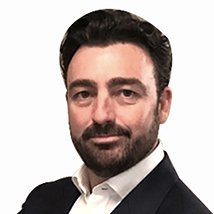 Profile: Damian is an FCA Registered business leader.

He boasts experience of 20+ years in financial management & operations within London.

He is currently serving as CEO & Executive Director of Primus Capital Markets UK Ltd.
4. Name: MANMOHAN SINGH
Title: Chief Strategy Officer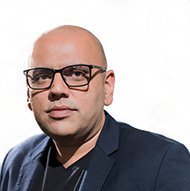 Profile: Investor with Private equities and entrepreneur. He is involved in several technology companies that specialize in the financial technology (fintech) sectors. Has in the last 15 years, been very involved in several tech startups in the last 15 years, many which he left successful.

Marketing

The area of marketing is one of the most important in project development. And the individuals who constitute it including their skills set, are key. Here is a profile of the marketing team of trade.io.
5. Name: HELLEN ASTANIOU
Title: Chief Marketing Officer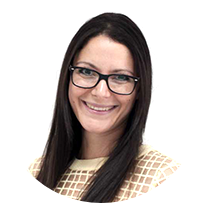 Profile: Hellen is the Chief marketing Officer of trade.io.

She is a Passionate marketeer with a firm grasp of integrated marketing strategies within a constantly evolving digital landscape.

Hellen has, according to her LinkedIn page, a demonstrated history of working in the financial services and Blockchain industries, including strong PR and communications background with applied experience in data led marketing online and offline.
6. Name: TERENCE TAN
Title: Head of Business Development
LinkedIn: https://www.linkedin.com/in/tanterence/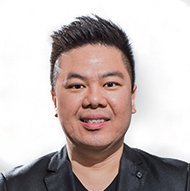 Profile: Terence is a Digital Entrepreneur, Business Investor, and International Speaker.

He is also a mentor with well over a decade's experience in financial trading, digital marketing and affiliation.


7. Name: WILL CORKIN
Title: Director, Consulting and Strategy
LinkedIn: https://www.linkedin.com/in/will-corkin/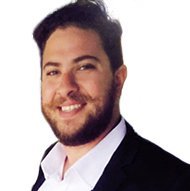 Profile: Will is the Director of Consulting and Strategy, based in Hong Kong, where he heads our ICO consulting services, and marketing and growth strategy in China.

Will has a deep understanding of end-to-end processes having helped to bring in, launch and organically grow local and international brands offline and online on social media and e-commerce accounts for both startups and Fortune 500 B2C and B2B companies in APAC

Operations
8. Name: ROY GUTSHALL
Title: Chief Operations officer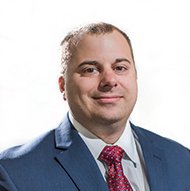 Profile: Roy has 7+ years within the industry of financial services, in particular, the Forex Community focused on the development of strategy for retail and also institutions firms.

9. Name : EUGENE VAYNBLAT
Title : Operations Manager
LinkedIn : https://www.linkedin.com/in/eugene-vaynblat-91110a28/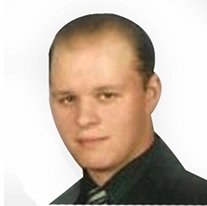 Profile : 12+ years' experience working for FCA & CFTC regulated financial institutions, in charge operations and regulatory matters.

9. Name : REMIGIO BONGULIELMI
Title : Director of Global Compliance
LinkedIn : https://www.linkedin.com/in/thesingularity/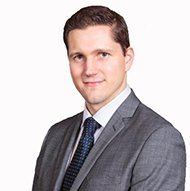 Profile: Remigio is passionate when it comes to helping companies to grow into digital, and leaner, more agile organizations through a transformation that is blockchain led. He is an experienced Lean Six Sigma master Black belt and Scrum Master.
10. Name : WILLIAN HEYN
Title: Capital Markets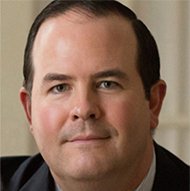 Profile: Series 7, 24, 63, 79 and 99 securities, Heyn licenses is the CEO of middle-market boutique merchant bank. He has previously held Investment banking positions at J.P Morgan, and Morgan Stanley, and also at Merrill Lynch.

Research and Technology
11. Name: CHARLES VOLTRON
Title: Chief Technology Officer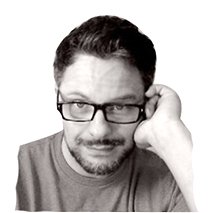 Profile: Charles is a blockchain developer with experience of 16+ years as coder /hacker/maker. He has previously held served in roles of CTO and CEO, and has over the past decade, a history of launching 3 ventures with successful exits.
12. Name : JOHN PATRICK MULLIN
Title: Managing Director of Research and Business Development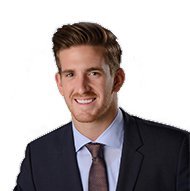 Profile: Based in the HongKong office, John Patrick Mullin is the Managing Director of Research and Business Development for trade.io. Before this, he was a senior FinTech research analyst at Guotai Junan Securities. In the wider Asia pacific region where he holds the position of Regional Director of APAC for the FinTech Connector, John is an active member of the Shanghai FinTech community.
13. Name : ARI PROPPER
Title: Chief Information Security Officer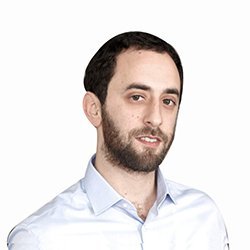 Profile
: a graduate of the Hacking Defined Experts Course at the world renowned See-Security College in Ramat-Gan, Ari has previously served as one of the top analysts and penetration testers for Konfidas, a leading Israeli Cybersecurity company. He and Konfidas will work to enhance trade.io's cyber robustness by providing knowledge, the tools, and access to the Israeli cybersecurity ecosystem.
Conclusion

The team driving trade.io is certainly one to reckon with. It has the requisite skill sets, experience and drive to oversee this monumental development of this revolutionary project in such a manner that change the ways people trade, crowdfund, and support companies.It is a more than capable team.
---
More information on trade.io can be found here

Twitterpage](https://twitter.com/tradetoken?lang=en)
trade.io website
Mediumpage
Linkedin page
Disclaimer: - Information contained in this post shold not be taken as financial advise. I am not a financial adviser and none of your investment decisions should be carried out based solely on the information presented here. You can lose all of your money by investing. The information presented in this post is only for educational and entertainment purposes only