With several Trading platforms put there, it can be a very difficult task to zero down on why you should sign up with one and not the other. The latest sensation around is Trade.io, and having read a lot about it lately as they are running a very aggressive promotion campaign, I decided to do my own research, desirous to understand why the buzz. Honest to say, I think trade.io is a real deal. And here are 11 reasons why.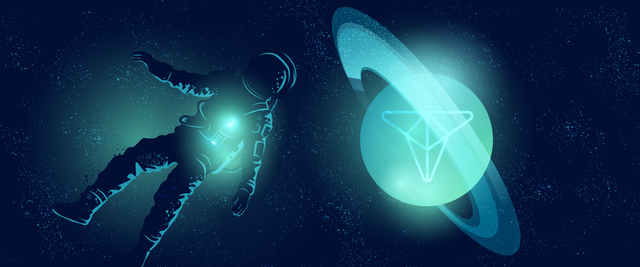 Blockchain technology

The blockchain has revolutionized how technology protects client's data. Its use of cryptography ensures that data is resistant to modification. Managed by a peer to peer interaction, this is a very secure recording method which protects data from being altered in any form.

Trade.io guarantees transparency. For every transaction that occurs within the client's account, Trade.io has a receipt. It invests for the users, and distributes both loses and gains at 50%.

Experienced team

The team behind Trade.io has been working on trading for years and boast of long experience in the trading industry. Some of their advisors indeed are the brains behind successful firms such as firms FXPRIMUS and Primus Capital Markets UK. This only means that the founders have a good understanding of what it takes and what is required to trade, including the regulations as well as the due diligence they are bound to face.

E-wallet

Trade.io uses tokens for its internal currency. These tokens are effectively used for trading as well as for investment. This particularly encourages clients to use their tokens over other crypto currencies. Trade.io's wallet provides a safe and secure place for the user to store any of fiat, cryptocurrency or tokens.

Multi-asset Trading Platform

Trade.io also provides a new peer to peer platform designed to equally serve both institutions and individuals.

Trade token

Trade.io uses a trade token, which allows users to share in the liquidity pool. In addition, preference to the payouts for these tokens is given over other crypto currencies. The idea is to encourage the use of trade.io tokens over other crypto currencies or fiat.

Liquidity pool

Trade.io's liquidity pool is open to users. It provides complete transparency throughout its transactions, investments and trades. Both wins and losses are shared among all traders. Trade.io also provides for multiple streams.

Daily, the platforms avails the results of its investments to users who are members. Participants are also free to contribute part of their own assets to the liquidity pool with the guarantee that these will later be paid back to them as daily fees, in amounts proportional. Either to the token or any to other currency that is contributed to the pool. Meanwhile as a participant, to gain access to the liquidity pool, you are required to gain a minimum number of tokens of 2500.

Compliance

Trade.io is committed to meeting all regulatory requirements in regard to security, to multiple jurisdictions as well as anti-money laundering regulations. Trade.io indeed collaborates with regulators beyond Switzerland where it wa founded so as to ensure that it is able to meet requirements of different and diverse jurisdictions where their diverse range of client's come from.
Conclusion

Trade.io comes with a suite of advnatges that make it a go-to trading platform. It also promises a dedication and commitment that demonstrates high aims and how to achieve them.

It presents a revolutionary design, should it go as planned, and so far everything is pointing that way, it could reach levels of success that will radically change the way people presently trade.