Trade.io is a platform that aims to revolutionize cryptocurrency trading. The platform will not only incorporate cryptocurrency trading but traditional commodities that can be traded. I have covered this in an overview as well as reasons why one should use Trade.io. However, today I would like to discuss about Trade.io's ICO, its consultancy and reviews. Hopefully, this will give you a better understanding of the potential or issues with this platform.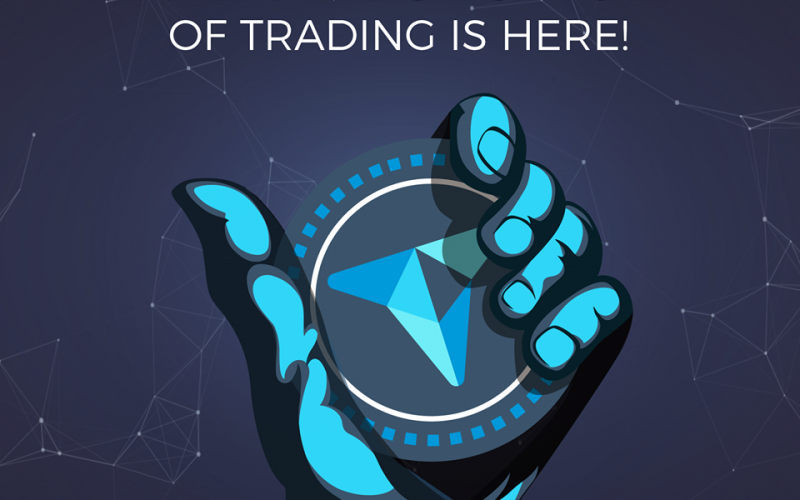 Image source
During its ICO stage, Trade.io's raised of 31 million dollars. While this is nothing compared to the likes of EOS or Petrocoin, its ability to raise 31 million dollars puts it comfortably in the top 50 biggest ICOs in terms of funds raised (source). This in my opinion, is a mark of confidence by investors on Trade.io's potential. I was not involved in the ICO stage, but a few things during stood out on icorating.com, chief of all is its team of experts as well as its liquidity pool.
The liquidity pool was dubbed as a potential game changer in trading. This is seen when any user who decides to loan their Trade tokens on the platform will be rewarded. The rewards are paid based on the earnings of the platform, but users will not be required to bear its losses. This gives hodlers a big reason to hold its tokens and as such, this factor came highly recommended on icorating.com. However, before I speak of its team of experts, there is an issue that I would like to point out based on what was mentioned by icorating.com.

Image source
The first flaw is the lack of any documentation on Trade.io's economic model. I too had problems finding its whitepaper, instead I had to comb through several secondary resources to confirm my findings. That being said, Trade.io does have a rather impressive team. The team consists of entrepreneurs, equity & investment bankers and technical experts.
A brilliant team is essential in the early stages of a company such as Trade.io. The team would determine if the platform can stay relevant in an age where any blockchain or cryptocurrency startup can become obsolete rather quickly. From a technical standpoint, Trade.io's liquidty pool as well as customizable trading platform are some rather interesting features that will be sure to attract future investors. However, that would be in the area of the masses adopting the use of the trading platform. It won't be long before someone comes up with something more innovative.
As such, how do you gain a competitive advantage over other trading platforms and exchanges? In my opinion, being exclusive. Trade.io has done so with the never before seen feature of a liquidity pool. However, they have the potential of creating exclusive ICOs through their ICO consultancy service that is helmed by experts.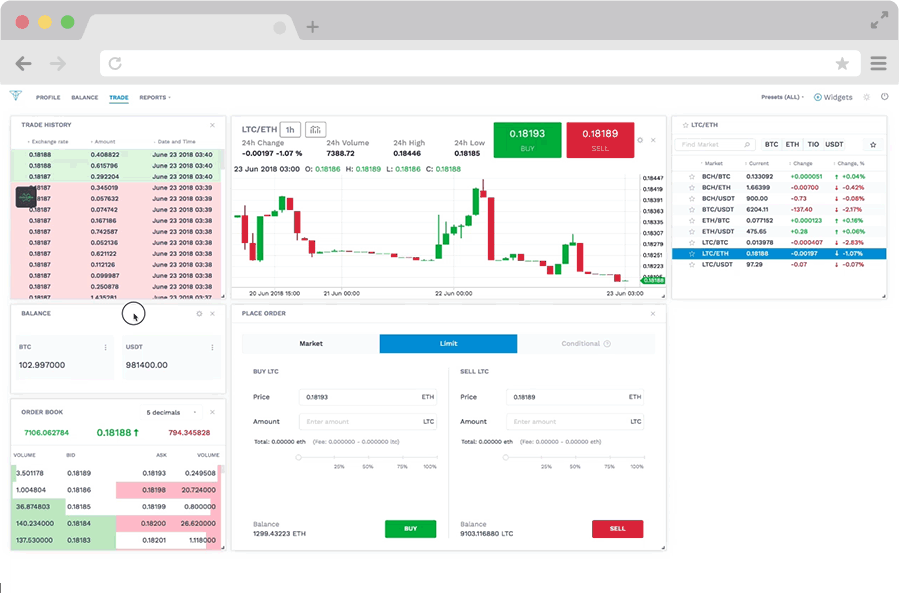 Image source:Trade.io
This is a big deal for several reasons. In recent years, the cryptocurency market has changed. With the dawn of ICOs, anyone who got into an ICO with its low price could stand to make a profit. When you compare this to those who buy from an exchange, any individual who manages to buy at ICO price and hold on will likely a huge profit. Just take a look at people who got into NEO or ETH at its ICO stage. If they sold at all time highs, they would have profited handsomely.
Now imagine if you can buy into the next Ethereum or Neo, but there's just one problem. You won't know which one to pick and the risk can be high. Trade.io's ICO consultancy service could mitigate this. If their team of experts are able to help the next startup go through a successful ICO, the coin or token will likely rise in value once its listed on Trade.io. Now, imagine if Trade.io does this frequent enough and a majority of the ICOs listed on Trade.io's platform rises in value, I can guarantee that most would buy up any ICOs that get listed.
This would not only build the value of the Trade token, it inspires trust and may potentially lead to more people using the platform. All in all, the future is bright for Trade.io provided all these revolutionary features on Trade.io are implemented well. If it is, it just may be the next Binance coin or Kucoin share. If you are as excited as I am, do head on over to trade.io's site. The links are down below. Furthermore, do hop in to any of the social media groups of Trade.io listed below.
Sources:
Social media links:
Disclaimer:
Many of the findings here are researched but are based on my own opinion. I welcome any debate and discussion but I am no financial adviser. As such, always do your own due diligence before selling your kidney to invest in anything.