Hope you had a nice weekend. I am a bit behind with my postings as the weekend has kept me away from steemit. There's a great setup about to happen in many of the alt coins, but I am going with EOS for many reasons. The dollar vigilante interview with Dan Larimer this past weekend pretty much gave many of Jeff Berwick's subscribers a heads up to buy EOS. While everyone is waiting to see what the Bitcoin Fork brings, I am just waiting for the markets to go wild to pick up some good momentum and ride a potential uptrend.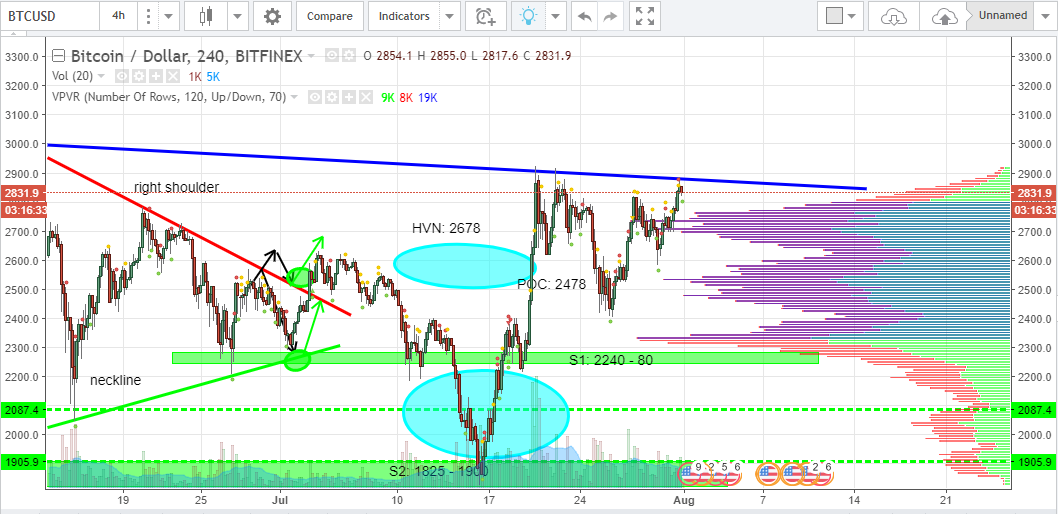 I am using the BTCUSD chart as a confirmation for the EOSUSD breakout.
EOS needs to clear several obstacles first, break above two downtrendlines (cyan and dark blue), and then clear major resistance at $2. The first idea of this week is to go long EOSUSD only after BTCUSD breaks above 2900 heads towards a new ATH.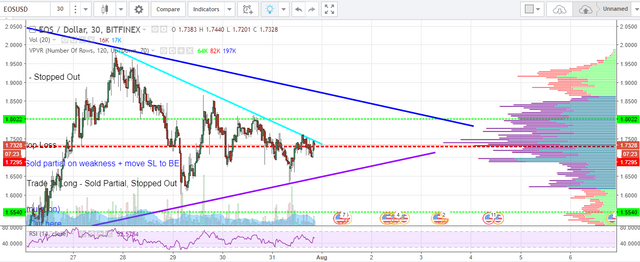 I am placing stops below the uptrend line (purple), scaling in small first with possible multiple smaller entries. Let's see how this pans out, any developments on this trade idea will be posted on this thread.