Merhaba sevgili Steemci dostlarım. Yakın bir zamanda Marvel Infinity War filmine gittim. Daha önceki yazılarımı okuyanlar bilirler. Marvel filmlerinden pek haz etmem. Çizgi romanlarını her ne kadar sevsem de. Fakat Infinity War diğer filmlerine göre daha farklı ve sürükleyici. İçerisinde bir çok karakter bulundurmasından dolayı biraz karmaşık gelebiliyor. Ben de bu karakterlerin arka plandaki hikayelerinden ve özelliklerinden kısaca bahsedeceğim bir seri yapmaya karar verdim. Bu yazılar en son çıkan film ve önceki filmler hakkında Spoilerlar içerir. Serinin ilk yazısındaki kahramanımız: Thor.
This is a new serie about Marvel Infinity War characters. I will examine and tell their story. This is gonna be 1 post 1 hero situation.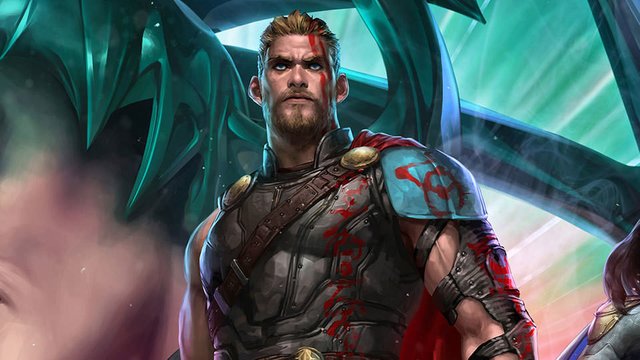 Source
---
Thor'un öncelikle biraz mitolojik yönünden bahsedelim. Bildiğiniz gibi Thor, İskandinav mitolojisinde en güçlü tanrı olan Odin'in oğlu savaşçı bir tanrıdır. Babası öldükten sonra kardeşine karşı ve diğer gezegenlerdeki diktatörlere karşı verdiği mücadelelerce bilinir. Aynı zamanda gittiği ve fetih ettiği gezegenleri de yağmalar. Bu da eski İskandinav topluluklarının gelenekleri olur. Thor her zaman güçlü, korkusuz ve neredeyse yenilmezdir. Neredeyse diyorum çünkü onlar için ölüm farklı bir durumdur.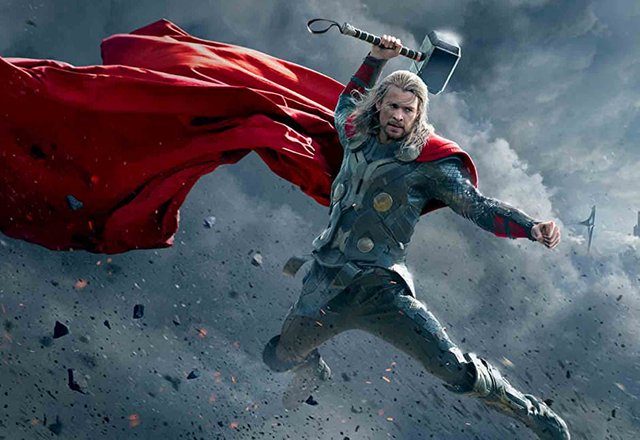 Source
---
Marvel evreninde ise Thor'u iki şekilde inceleyebiliriz. Üçüncü filmden önceki Thor, yukarıdaki gibi uzun saçlı zamanlarıydı. Bu zamanlar Thor'un daha şımarık ve bilgelikten uzak olduğu zamanlar. Buna Avengers'in ilk filmi ve kendi serisinin ilk iki filmi dahil. Daha sonra 3. filmde kız kardeşi gelir ve ölen babasının yerini almak zorunda kalır. Kız kardeşine karşı verdiği savaşta yenilir ve dibe düşer. Meşhur savaş baltası Mjölnir yok olur ve daha da güçsüz olur. Saçlarını da kaybederek yeni bir Thor dönemine girer.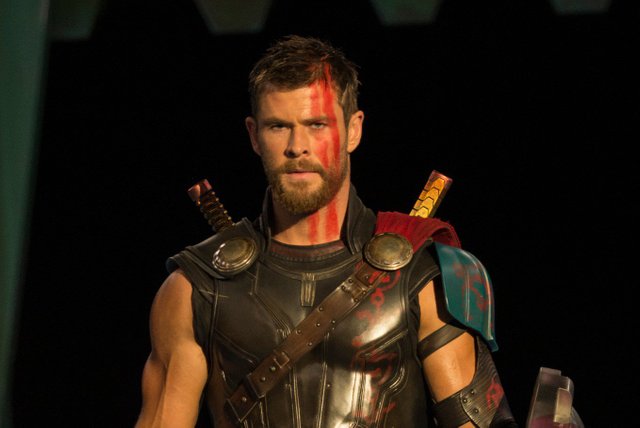 Source
---
Üçüncü filmin finalinde Thanos tarafından ilk kez saldırıya uğrayan odur. Tabii biz bu saldırı sahnesini Infinity War filminin açılış sahnesinde görüyoruz. Savaş baltasını kaybeden ve bulunduğu dip durumdan zar zor çıkan, yerini yurdunu kaybeden Thor burada Thanosa yenilir ve kardeşini kaybeder. Thor artık eski şımarık kahraman değildir. Daha bilge ve daha güçlüdür. Thanos'a karşı verilen savaşta en büyük umut odur. Filmin sonunda her ne kadar yetişemese de Thanos'a baltasını sapladığını görüyoruz. Kafasına nişan alabilseydi yenebilirdi de. Sanırım serinin ikinci filminde gene ön planda o olacak. Tabii ki sürpriz kahramanın daha önemli rol oynayacağını düşünüyorum. Bu kahraman da bir dahaki yazının konusu.