Cardano busy [Cointurk 13. Projesi]
Selamlar Steemit sokağının biricik sakinleri, Bugün Cointurk Projeleri kapsamında Cardano'yu inceleyeceğiz.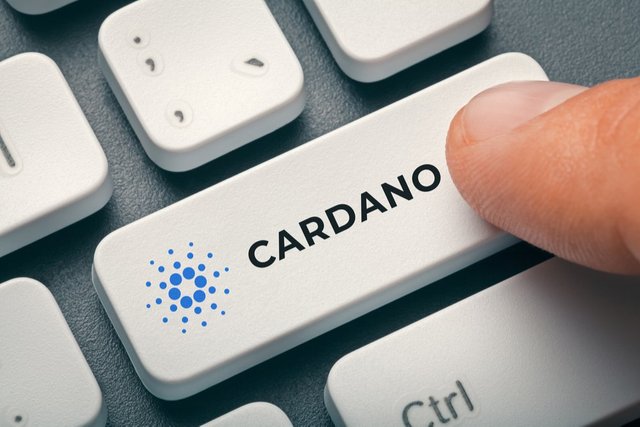 Cardano, tıpkı Ethereum gibi bir Akıllı kontratlar sistemi. Şirketin isminden de anlaşılabileceği gibi HongKong merkezli olan, IOHK şirketi tarafından geliştiriliyor. IOHK, bir HongKong temelli bir şirket olmasına rağmen, bünyesinde bulunan Japonların çok olmasından dolayı, Japonya'nın Ethereum'u olarak biliniyor. Ayrıca IOHK şirketi bir Bilimsel vakıf oluşumu olmasıyla beraber, Cardano genel anlamda, daha çok bilimsel işlerde kullanılıyor. IOHK ve Cardano'nun kurucusu Charles Hoskinson ki kendisi Ethereum'un kurucularından. Ethereum'un artılarını eksilerini çok iyi bilen biri tarafından geliştiriliyor. Cardano'nun kısaltması ise ADA. ADA ismi aslında çok önemli bir isim çünkü Ada LOVELACE yani ilk bilgisayar programını yazan kişi'ye bir atıf, bir gönderme, bir saygı duruşu olarak verilmiş. Yani Cardano (ADA) tam bir geek işi.
Proof of Stake (PoS) sistemiyle çalışıyor Cardano. Proof of Stake (PoS), Proof of Work (PoW) a göre daha verimli, daha hızlı, elektrik tüketimi daha az fakat daha az güvenli. Madencilik sistemi olmamasından dolayı, PoW'da madencilerin yaptığı işleri Ouroboros adı verilen rastgele slot liderleri tarafından yapılıyor. Bu liderler PoS tarafından Cardano sahipleri arasından rastgele ve kısa periyotlar olarak seçilmesiyle güvenlik oluşturulmaya çalışılıyor. Birçok koin gibi açık kaynak kodlu sistemlere sahip Cardano.
Rakipleri ise Ethereum, Neo, Iota. Benzer bir sorunu çözmek amacıyla ortaya çıkmış olan Ethereum'u ezip geçeceği konuşuluyor ama bence Bitcoin gibi Ethereum'da ilk koinler arasında oldukları için ve ayrıca Ethereum'da ileri de sistemlerini güncelleme planları olduğu için Ethereum'a zarar veremez.