Festival İzlenimlerim 2 ve bir Sergi önerisi
Klasik deyince aklınıza ilk ne geliyor. Klasik arabalar mı, mobilya mı, klasik romanlar mı yoksa veya klasik müzik mi?.. Önce Türk Dil Kurumu sözlüğüne bakalım; üzerinden çok zaman geçtiği halde değerinden yitirmeyen, türünde örnek olarak görülen eser, sanatta kuralcı, kökleşik, vb.
İş Sanat'ta dün gece dinlediğim klasik müzik konseri keman ve piyanoda dünyaca ünlü ağır topları ağırladı. Beni şaşırtan ve sevindiren ise konser ana sponsoruna ek olarak etkinlik sponsoru olarak bireysel olarak iki kişinin daha destekçi olmasıydı. İsimleri ile beraber anons 2 dilde yapıldı. Kutluyorum.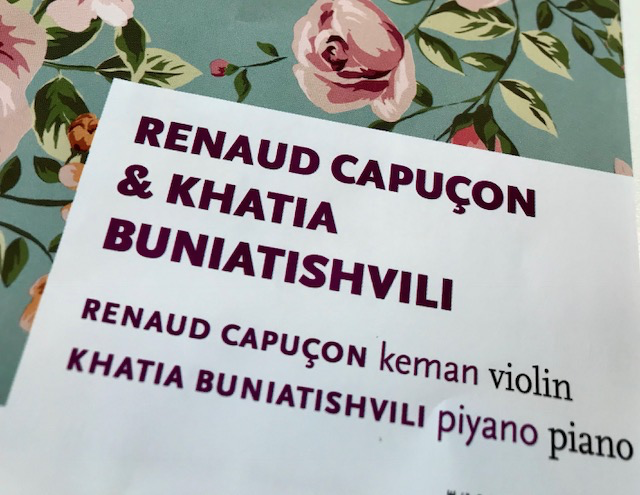 Romantik dönem eserleri seçilmişti ve son eser en popüler ve bilinen melodilerle bezenmişti. Cesar Franck'in keman ve piyano için La majör sonatı 4 bölümden oluşuyor bestecinin dostunun düğün töreni için bestelenmiş. İlk bölüm aşkın kıvılcımlarını, ikinci bölüm ilk kavgayı, üçüncü bölüm ise sorunların çözümünü ve finalde yemin-düğünü betimlenmiş. Hazır düğün sezonundayken bir not düşeyim istedim. Dinlemek isterseniz rahatlıkla kaydına erişebilirsiniz Steemitçiler.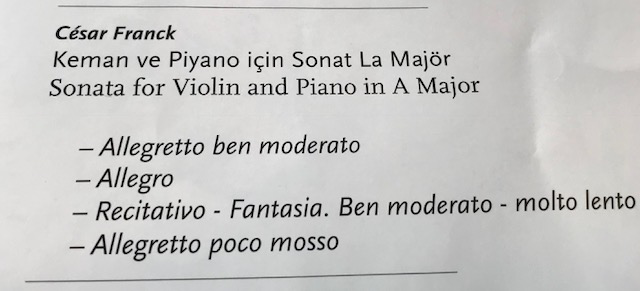 Konser programının detayını veren broşür oldukça faydalı idi ve üzerinde emek harcandığı hemen belli oluyordu.
Aynı mekanda ressam Ali İsmail Türemen'in detaylı bir retrospektif sergisi şu sıralar gezilebilir. Maviye tutkuyla bağlı ressamın hayli uzun bir dönem aralığından seçilen eserleri gelişimini, etkilendiği kişileri, kendi sesini nasıl bulduğunu gözler önüne seriyor. Pentürlerde Kübizm ve öte yandan Cezanne etkisi, baskılarında S.S. Tekcan paralelliği, heykellerinde ise kenarlı köşeli robotik figürler size de ek boyutlar açıyor.
Evet klasik müzik seviyorum ve çok sık dinliyorum, tanımından ötürü. Sergileri de takip ediyorum, ruhuma iyi geliyor.
Öte yandan bağlantı kuralım ve soralım. Kripto paralardan ETH için hard fork sonrası yukarıdaki tanımdan esinlenerek Ethereum Classic adının seçilmesi neyi hedefledi, yoksa Coca-Cola örneğini mi takip ettiler. Steem de birkaç ay içinde bir hard fork yapmayı planlıyor.
Sizce ismi ne olmalı?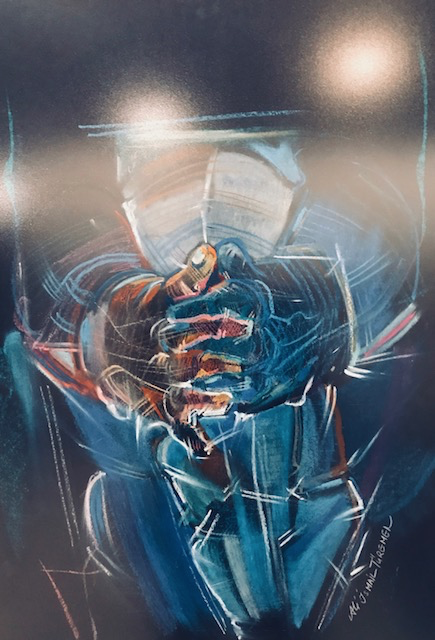 My Festival Impressions 2 and an Exhibition Recommendation
What is the first thing that comes to your mind when you say "classical"? Is it the classical cars, furniture, classical novels or classical music? Let us first look at the Turkish Language Association dictionary that defines as "the work which is seen as an example in its kind, the normative in art, the established, etc."
The classical music concert I listened to last night at İş Sanat welcomed world famous violinist and pianist virtuoso. I was surprised and delighted that in addition to the main sponsor of the concert, two more individuals sponsored the event. I congratulate them.
Romantic period works were selected and the last piece was decorated with the most popular and known melodies. César Franck's, A major sonata for violin and piano is composed of 4 episodes and written for the composer's friend's wedding ceremony. The first episode depicts the spark of love, the second episode pictures the first quarrel, the third episode develops the resolution of the problems and the sonata concludes with the oath-wedding at the final. I wanted to highlight this piece while we are in the wedding season nowadays. Steemites can easily access the recording on the net.
The brochure detailing the concert program was very useful and it was immediately obvious that a lot of effort was invested in it.
Meanwhile, a detailed retrospective exhibition of painter Ali İsmail Türemen in the same venue can be visited. The works of the painter, chosen from a very long period of time, reveals the development and his influencers, how he found his own voice. Cubism breeze on all works and Cezanne style on paintings, whereas on the other hand, S.S. Tekcan on engraving prints. In addition, the robot like figures with curved edges and angled corners in the sculptures open up additional dimensions for us.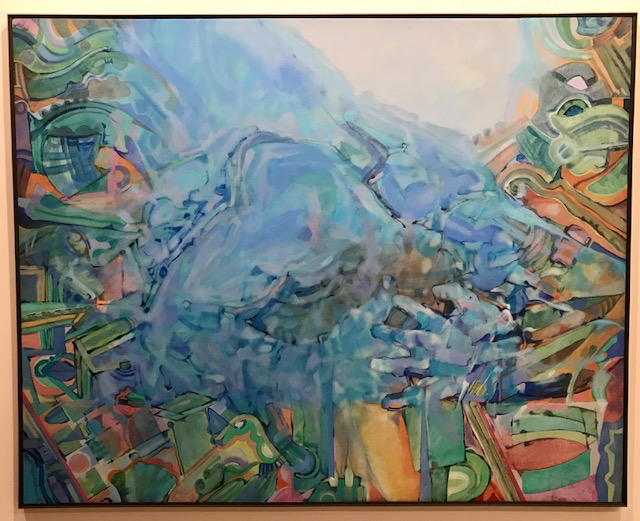 Yes, I love classical music and listen to it regularly, partly due to its definition. I follow the exhibitions, where my eyes and soul make a feast.
On the other hand, let's try to make a connection. Do you think that ETH chose the name Ethereum Classic based on the definition of it and/or inspired by the Coca-Cola example? Steem is on the verge of a possible hard fork within a few months. What do you think we will be calling it?