There is an event at a TV show in Turkey, host said that "Men should buy a wedding ring at least 3 month salary, it is an international standard." And I wrote that post against it. Ok, diamonds may look bright, but nothing is brighter than love i guess!! It's in Turkish, you may use google translate if you wish to look at it.
Girizgah olsun temiz olsun.
Sevgili Steemianlar merhaba, biliyorum ara vereli uzun bir süre oldu. Aslında olmamış da olabilir, sonuçta kime göre uzun neye göre uzun. Bir kelebeğin ömrüne göre uzun belki ama bir zeytin ağacının ömrü için çok da uzun sayılmaz. Neyse ki aramızda kelebek ya da zeytin ağacı yok. O yüzden 7-8 gün için uzun ya da kısa demek zor. Tamam uzatmıyorum burayı, bilgisayar başından da olsa "senin de ne pis geyiğin varmış" dediğinizde zaman ve mekan ayırt etmeksizin duyuluyor, istirham ederim. Ne diyordum en son Bursa'ya bir sefer düzenlemiştim, onunla ilgili küçük bir gezi hikayesi yayınlamıştım, iskender filan malum... Bu yazıda ise tesadüfen ekşi sözlükte karşılaştığım bir konu ile ilgili iki satır birşey karalamak istedim.
Tek taş!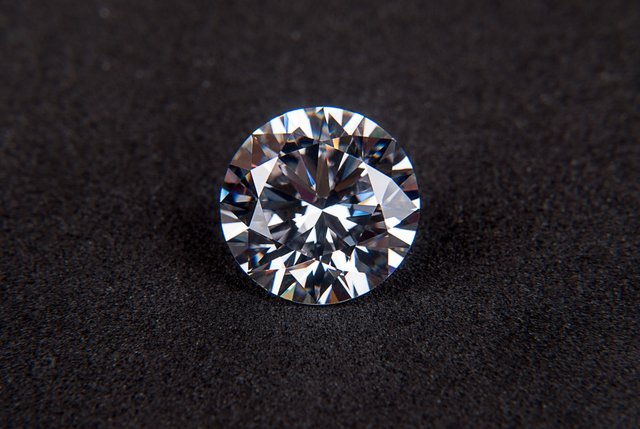 Mevzunun başlangıcı şu efendim. 
TV8'de program yapan Seda Akgül, 'bir erkek evlenme teklif edeceğinde alacağı tek taş maaşının en az 3 katı olmalı. Bu uluslararası standartlarda böyledir' dedi.  
Aslında buradan sıyrılırdım maaşı olanlar düşünsün diyerek lakin mevzu sıkıntılı. Efendim sevgiye fiyat biçmeye kalkmak bunu da mevcut ekonomik düzende yapmak fazla acımasızca. Ya insanların birlikte geçirebilecekleri çok daha keyifli günler vakitler varken ve buna para harcamak varken bir taşa dünyanın parasını vermek, bunu da standarta bağlamak nedir yahu. Bu arada Nil Karaibrahimgil'i özgür kız olarak tanıyıp seven biri olarak, tamam ya çok küçüktüm o zaman ama özgür kız zamanını hatırlıyom valla, benden Seda Akgül'e gelsin.
Peki nedir bu tek taş tutkusu?
Efendim aslında insanların yüzük takmaları, yani evli çiftlerin tamamının yüzük takması, bile çok eskiye dayanmıyor. Yanılmıyorsam yüzyılın başında evli çiftlerin çok küçük bir kısmı yüzük kullanıyor, hatta onlarda da sadece kadınlar yüzün takıyormuş. Ancak neler oluyorsa olay bir Hollywood filmi ile çığırından çıkıyor. Yakışıklı jönümüz, güzel kıza evlilik teklif ederken aşkı gibi parlak bir taş taşıyan bir yüzüğü jönlüğünün tüm karizmasıyla kadife kutusundan çıkarıyor hafifçe gülümserken. Üstüne üstlük bu adi herif bir de dizini kırıp yere çöküyor, benimle evlenir misin derken. Hey oğlum havan kime diyemiyoruz tabi. Desek de içimizden diyoruz, malum işin sonunda hödük damgası yemek var. Neyse efendim bu olay sinema salonlarında hatta hatta devrin açık havadaki yazlık sinemalarında binlerce defa gösterilerek insanların aklına fikir yerleştirilen Cristopher Nolan'ın meşhur filmi "Inception"daki gibi beynimize nakşediliyor. Tebrikler kafanızda yeni bir fikir var. Evlenme teklifi tek taş yüzükle yapılır. Artık evlenme teklif edecekseniz atom numarası 79 olan sarı metalden bir halka üstüne, bildiğiniz kömürün yüksek basınç ve sıcaklıkta sıkışmış halinin sırf parlak görünsün diye pırlanta kesim denilen bir biçimde kesilerek monte edildiği bu naneyi alacaksınız. Ve ilginçtir ki minimalist bir biçimde "Tek Taş" dedikleri bu herzedeki taşı görmek için büyüteçle filan bakmak gerekir, büyüteçle bakılmayanları almak içinse mangal gibi yürek pardon cüzdan gerekir.
Bu konuda çok doluyum sevgili Steemit camiası. Niye doluyum bilmiyorum ama. Buradan kız insanlara ya da insan kızlarına sesleniyorum. Taşa bel bağlamayın efendim. Taş taştır, insan da insandır. Bizim böyle ruhsuz taşlara dünyanın parasını veren delikanlıları değil arkasında çiçek saklayan delikanlıları özendirmemiz lazım.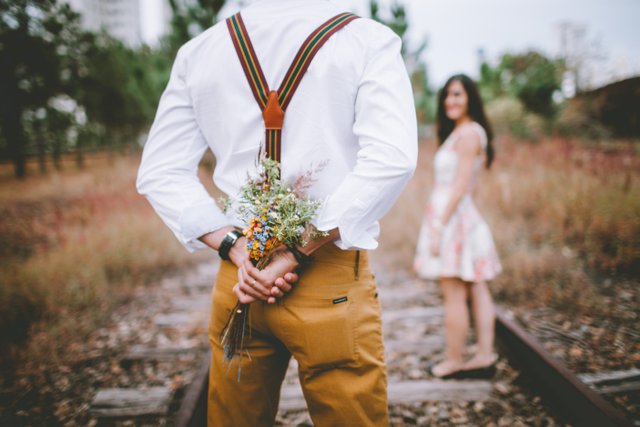 Kaynaklar: