Merhaba Arkadaşlar,
Yeni bir çizimle sizlerleyim. Bugünkü resmimiz bir gül. Beyaz bir gül.
Gülleri çok severim. Mis kokulu güller. Özellikle dikenli güllerin inanılmaz güzel kokusu oluyor. Eskiden bu gülleri toplayıp şerbetini yapardık köyde. Tadı muhteşem olurdu. Resmini yaptığım gül onlardan değil. Gördüğünüz gibi bu gülün dikeni yok..:)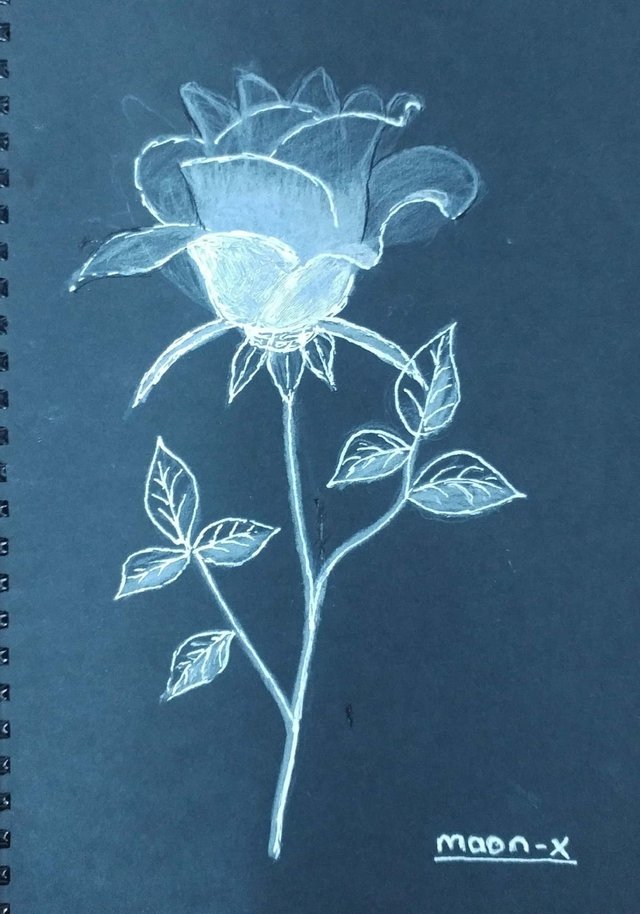 Önce beyaz kuru boya kalemle resmimizi kabaca çizdim. Daha sonra diğer kalemlerle üzerinden geçip resmi tamamladım. Yaprakların damarlarını daha ince bir kalemle yapmayı isterdim ama 0.7 mm' lik kalemden daha incesini burada bulamadım. İnternetten almam gerekecek sanırım..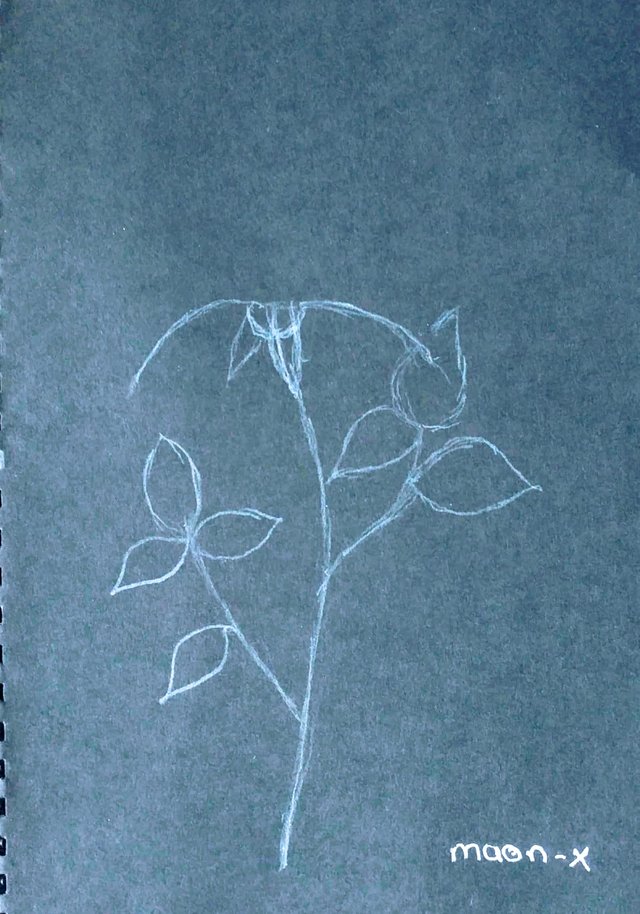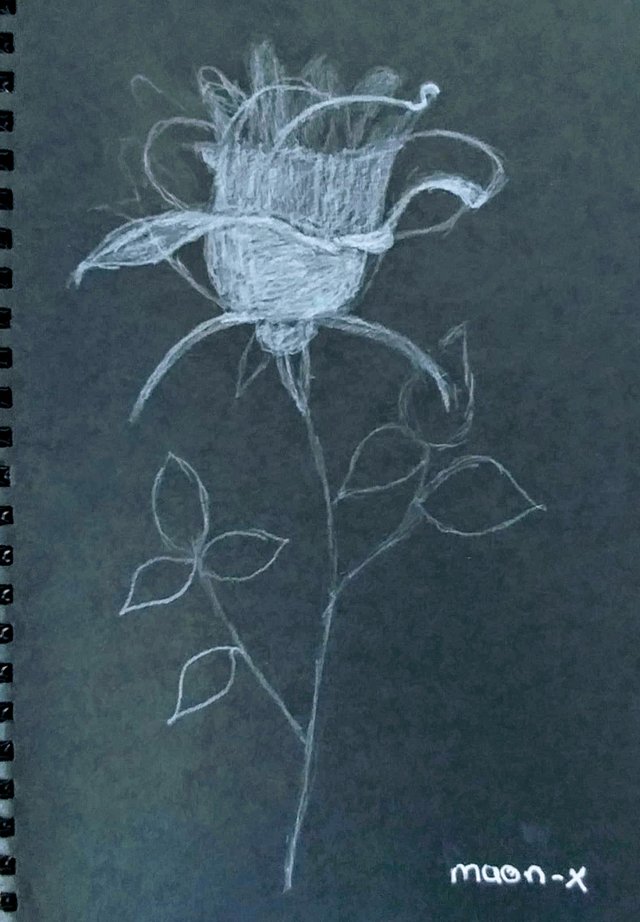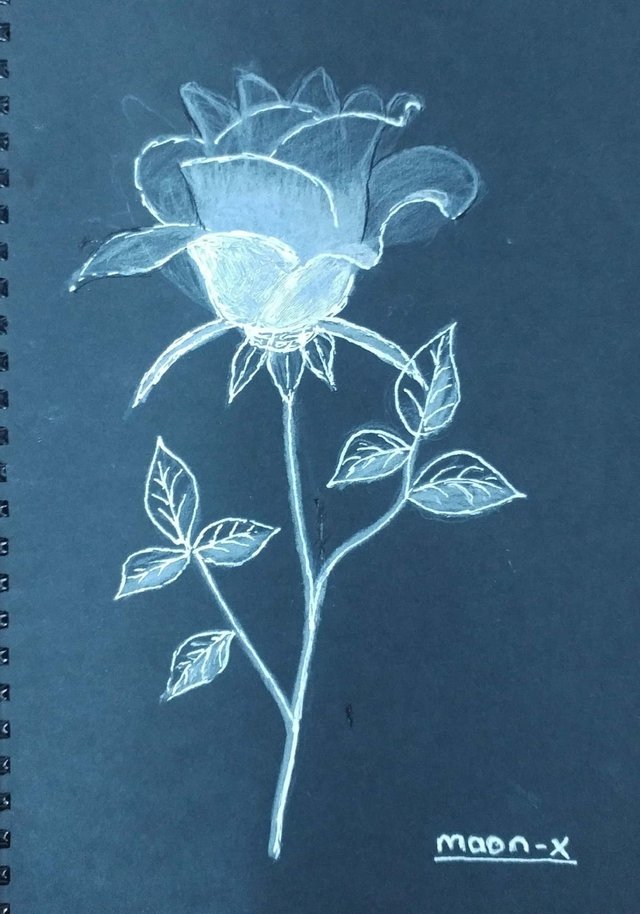 Gül demişken Ümit Yaşar Oğuzcan' ın o güzel Beyaz Gül şiirinden iki de dörtlük bırakayım şuraya.:)
İçimden bir ses diyor ki sabret..
Sonu gelecek bu yalnızlığın,
Bütün aynalar gülecek elbet,
Açılacak kapılar ansızın..
Yalnız sen varsın beyaz gülüm,
Evde bahçede ve sokakta,
Bir eylül akşamı gördüğüm ,
O beyaz hayalsin uzakta..
Şiirin tamamına buradan ulaşabilirsiniz.
Beyaz gülün renkli halini de sizlere sunmak istedim. Umarım beğenirsiniz..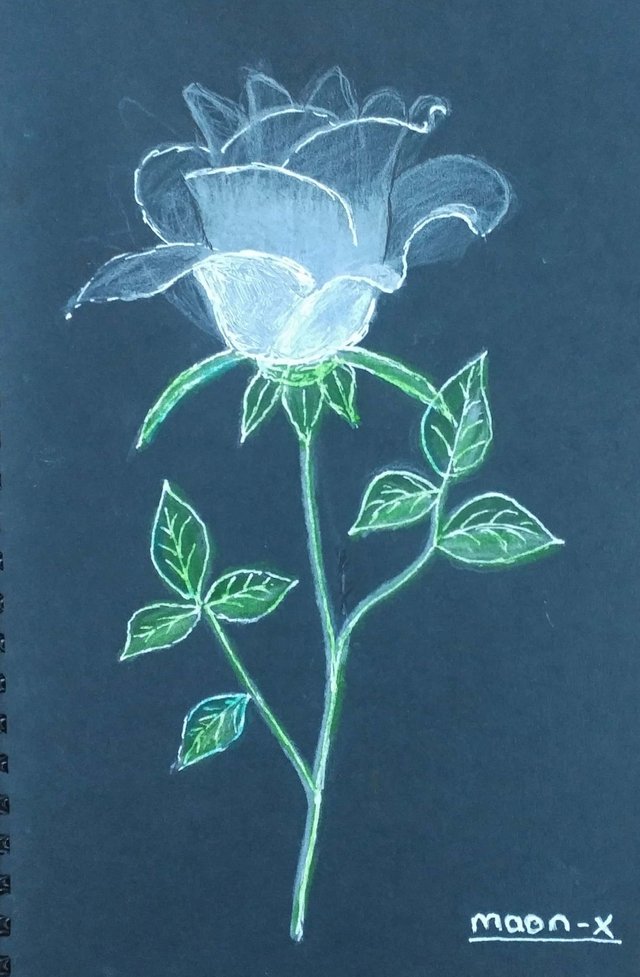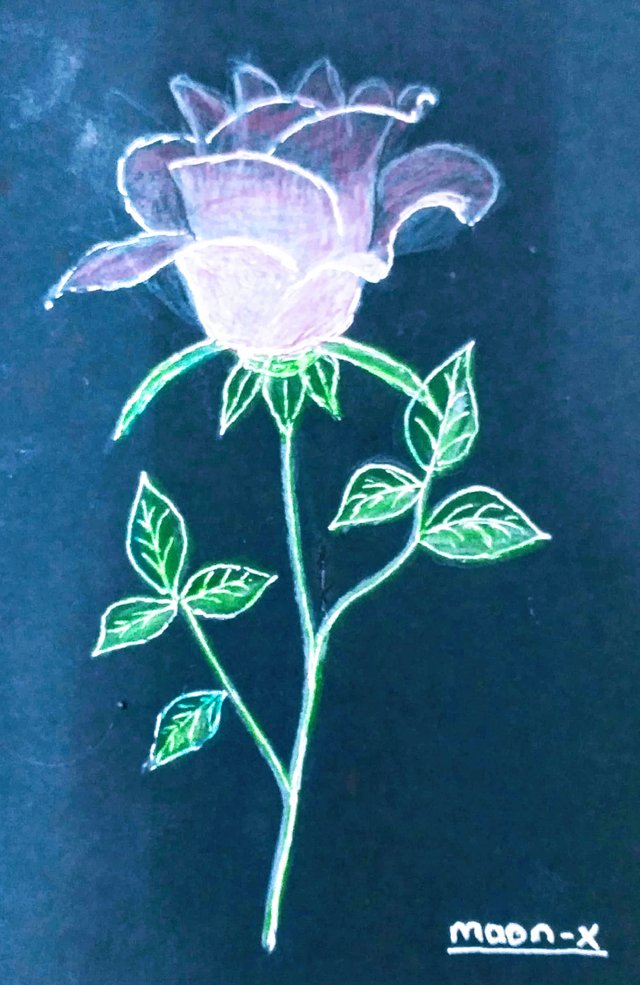 Kullandığım Materyaller;
Siyah Defter
Beyaz Tükenmez Kalem
Beyaz Boya Kalemi
0.7 mm Beyaz Mürekkepli Kalem
Silgi
Başka bir çizimde görüşmek dileğiyle.
Hoşça kalın.

Hello friends,
I'm with you with a new drawing. Today's picture is a rose. A white rose.
I love roses. Fragrant roses. Especially thorny roses have an incredibly beautiful smell. We used to collect these roses and make sherbet in the village. It would taste great. The rose I painted is not one of them. As you can see, this rose has no thorns.
First I roughly painted our picture with a white dry crayon. Then I went over it with other pens and completed the picture. I would like to make the veins of the leaves with a thinner pen, but I couldn't find any thinner than the 0.7 mm pen here. I think I'm gonna have to buy it online.
I wanted to present you the colorful version of the white rose. I hope you will like it..
Materials I use;
Black Book
White Ballpoint Pen
White Crayons
0.7 mm White Ink Pen
Eraser
Hope to see you in another drawing.
Goodbye..