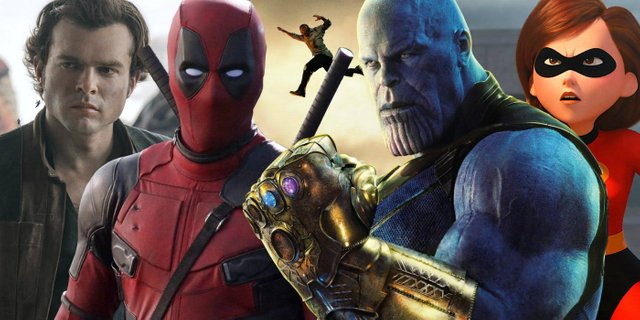 2018 de gişe rekorları kıracak bir çok film bekliyoruz, bu yüzden en iyi olduğunu düşündüyüm filmleri bir araya topladım...
Deadpool 2 - 15 Mayıs
Bana göre Deadpool 2 2018 en  çok beklenen filmlerinden biri. Film ilk serisi ile insanların sevgisini kazanmayı başardı. Fragmandan da gördüğümüz üzre Deadpool X-güçlerle birleşip kötülere karşı savaşını sürdürüyor.
Solo: A Star Wars Story - 24 Mayıs
Hiç Han Solo'nun gençliğini görmek istedinizmi? Star Wars serisinin yeni filmi tamda bu konuyu ele alıyor. 24 Mayısda vizyona girecek film 2018 de en büyük gişe yapa bilecek filmler arasında.
Jurassic World: Fallen Kingdom - 6 Haziran
Bu yılda daha bir Jurassic World filmi geliyor. Evet doğru duydunuz, Jurassic World sevenlere yeni bir film daha.  
Ocean's 8 - 22 Haziran
İşte benim favori filmim olan Ocean's 8. İlk Ocean's  filmini geçmeyi başara bilicekmi? Bunu izleyince görücez.
Sicario: Day of the Soldado - 29 haziran
Serinin ilk filmini beğendiyseniz bu film sizi mutlu ede bilir. 
Skyscraper - 13 Temmuz
Dwayne Johnson baş rolünü yapdığı filmde, savaşda yaralanmış bir amerikan asgerinin hücuma uğrayan binayı kurtarmasından bahs ediyor. 
Incredibles 2 - 13 Temmuz
İlk Incredibles animasyonu bir harikaydı amma, ikinci filmin çıkması için ne yazık ki 14 yıl beklemeli olduk.
Mission: Impossible Fallout -26 Temmuz
En çok izlenilen film serilerinden olan Mission: Impossible'ın yeni filmi Mission: Impossible Fallout 26 Temmuz da vizyona giriyor. 
Ant-Man And The Wasp -  3 Ağustos
The Meg -10 Ağustos
Venom - 5 Ekim
Fantastic Beasts: The Crimes of Grindelwald - 16 Kasım
Mortal Engines - 14 Aralık
Alita: Battle Angel -26 Aralık 
The New Mutants - 2 Ağustos 2019

Bunun  gibi diger içeriklerden haberdar olmak için beni takip etmeniz yeter. Yazıyı beğendiyseniz UpVote yapmayı unutmayın   
Tavsiye Edilen Yazılar:
✏Bitcoin Ödemeleri Reddit'e Geri Dönüyor
✏Kripto para nedir geleceği ve riskleri [Cointurk 27.Projesi] [@shahmur#6117]
✏7 Milyar İnsan Aynı Anda Zıplasaydı ne olurdu?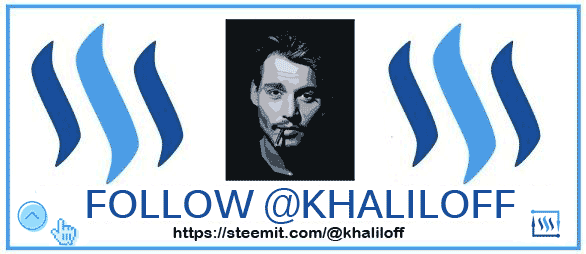 resim 1