Bir yıldız büyük bir enerji enkazı geçtiğinde ne olur?
Tarihte ilk kez bilim insanları bu anı tarihe not düşürüp bilim dünyasına yeni veriler gösterdiler ve Albert Einstein'ın "Relativite (Genel Relativite) Teorisi" tezindeki doğruluğunu kanıtladılar: Yıldız karanlığa yakalanmaktan kaçınmak için yörüngesini milyonlarca mil kadar artırdı.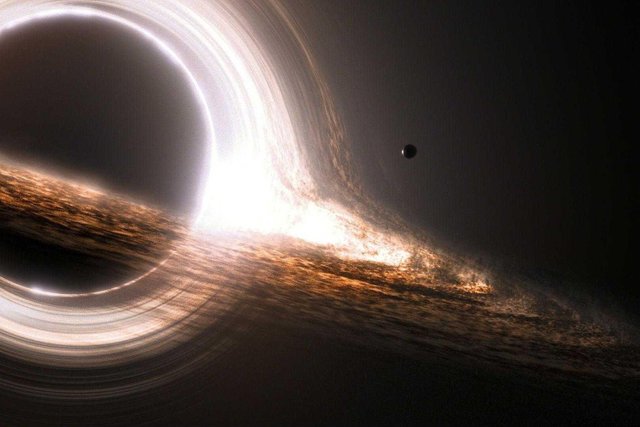 Kaynak
Avrupa Güney Gözlemevi'nin araştırması 26 yıl önce başladı. Gözlemevi, Samanyolu'nun merkez bölgesini "Çok Büyük Teleskop" adlı bir cihazla izlemeye başladı. Amaç, yıldızların Dünya'nın 26.000 ışıkyılı uzaklıktaki Güneş'in 4 milyon katı kütlesi ile süper büyük bir karanlığın yakınındaki hareketlerini incelemekti. 16 yıllık bir yörüngeye sahip S2 adlı bir yıldız özel olarak takip edildi.
Gözlemevindeki cihazlar araştırma sürecinde gelişirken, S2 bu sene yakınlığına geri döndü. Bu arada, aşağıdaki sonuçlar elde edildi: Yıldız karanlığa yaklaştıkça, yörüngedeki hız, yer çekimi kuvvetten kaçmaya çalıştığı için saatte 25 milyon km'den fazla artış gösterdi. Bu arada, yıldızın dalga boyu genişledikçe, genişledi ve renk kırmızıya döndü.
Einstein'ın yüzyıllık "Relativite Teorisi", sağır-sessiz bir yıldızın aşırı büyük ağırlığı nedeniyle, yıldızların yaydığı ışık ışınının genişleyeceğini ve yıldızın daha da kırmızılaşacağını öngörmüştür. Bu fizikte "redshift" denir.
Araştırmacılardan Frank Eisenhauer, "İlk kez, Einstein'ın Genel Görecelik Teorisi'ni, süper büyük bir pipetin yanı sıra doğrudan test edebildik. Ayrıca, Einstein'ın zamanında, bugün ortaya çıkardığımızı hayal edemez veya hayal edemezdi."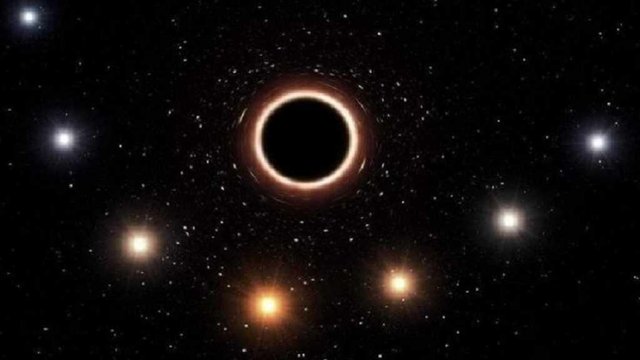 Kaynak
What happens when a star crosses a massive debris? For the first time in history, scientists have shown this moment in history and proved the correctness of Albert Einstein's thesis in "Relativity (General Relativity) Theory": The star increased its orbit speed by millions of miles to avoid being caught in the darkness,
The research of the European Southern Observatory started 26 years ago. The Observatory started to watch the Milky Way's central region with a device called the "Very Large Telescope". The aim was to examine the movements of stars near a super large darkness with a mass of 4 million times the Sun, 26,000 light years away from Earth. A star, named S2, with a 16-year trajectory, was tracked specially.
While the devices in the Observatory were evolving in the research process, the S2 returned to its nearness this year. In the meantime, the following results were obtained: As the star approaches to the darkness, the speed in orbit has increased more than 25 million km per hour since it tried to escape from the force of gravity. In the meantime, as the wavelength of the star widened, it widened and the color turned red.
Einstein's century-old "Theory of Relativity" predicted that due to the extremely large gravity of a deaf-mute star, the ray of light emitted by the stars would expand and the star would become redder. This is called "redshift" in physics.
From researchers Frank Eisenhauer, "For the first time, we were able to directly test Einstein's Theory of General Relativity, alongside a super-big straw. Moreover, in Einstein's time, he could not imagine or imagine what we have revealed today. "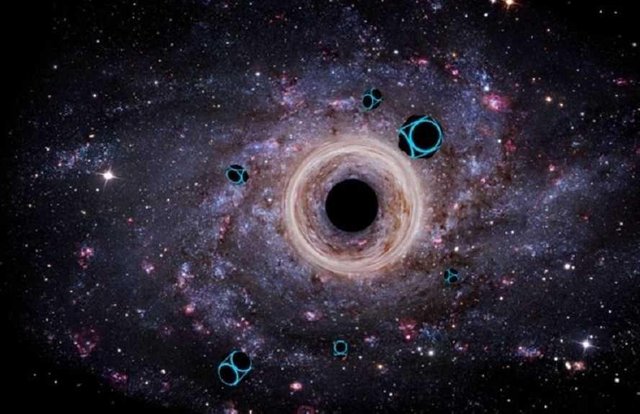 Kaynak