Given the rainy weather outside and the fact that it's getting dark quickly somehow, kids need to take time at home. We have smallpox here, so even short games in the rain are not the best idea. Today, to spice up the day, I pulled from the wardrobe long-unused kinetic sand.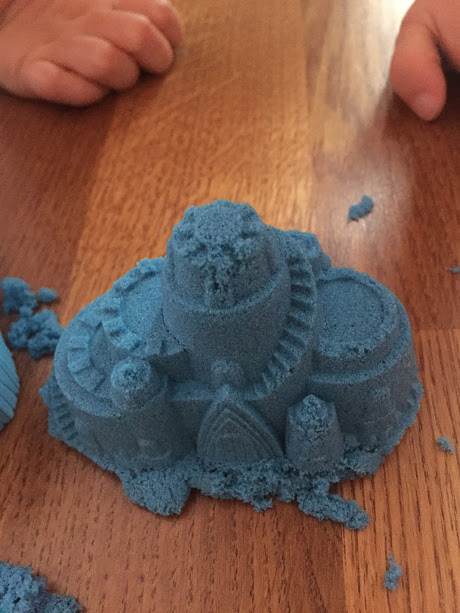 Fun took my daughters for about half an hour :)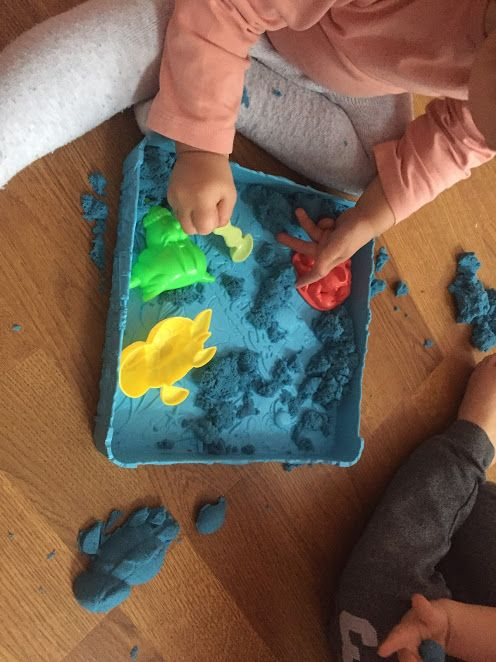 An additional advantage of this game is that you can use the classic sandbox set so it turned out that the molds gathered quite a lot. The prices of this toy are extremely different. From PLN 150 in a polish Smyk up to PLN 15 in a flying tiger. As for strength. Ours has about half a year and still retains its properties so it pierces the dough significantly :) But the fact is that it is not used very often.
The consistency is interesting. A bit like it melts in your hands. I had fun playing with children.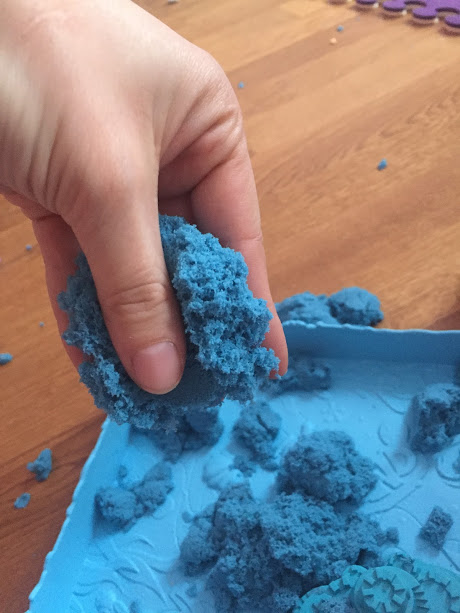 It is true that the room after the game looked like this: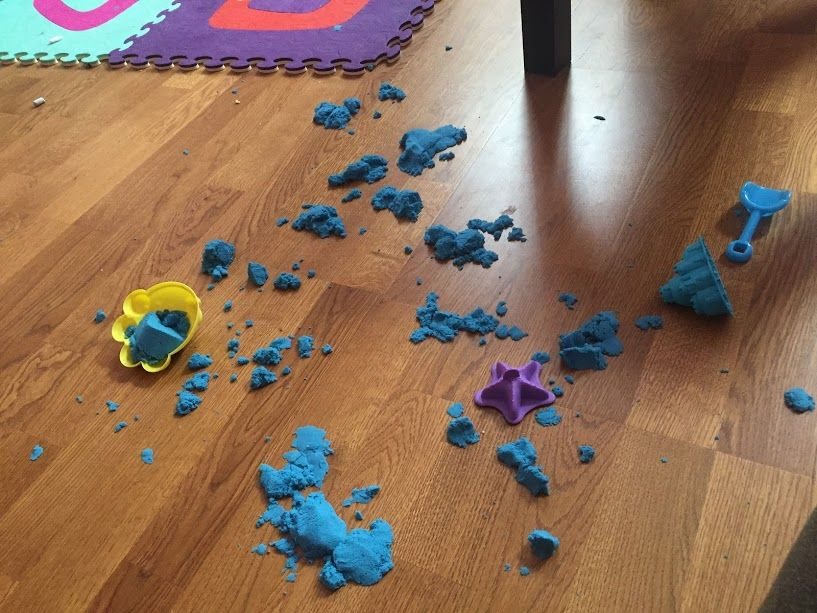 But you can quickly clean it and after a while: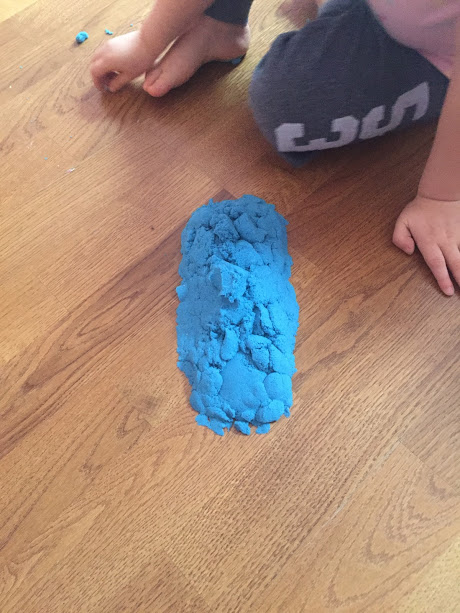 The only minus for me, that unfortunately uncomfortably clutches in clothes.