Hy stemians how are you guys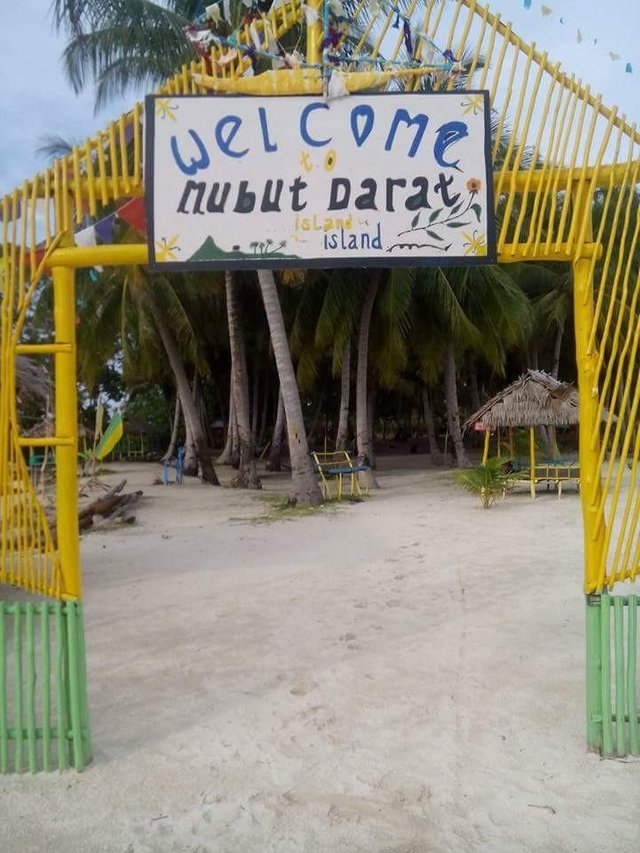 It is a photograph of a tourist spot on the island of batam.
The name of the place is MUBUT ISLAND, Mubut Island is an island located in kepualaun riau, indonesia if we want to the island we cross by using small boat / pompong (name indonesia) the journey of the island is quite distant because we have to pass bridge barelang 1, 2,3,4 we just got to the place of crossing it and there later I'm the person who is ready to take us to the island of mubut, and surely we must pay that person who will deliver us there because they use the boat, the money we have to pay Rp. 45,000 / person is very affordable not to get a fun tourist spot we just have to pay that much.
Bahasa indonesia
Itu adalah sebuah foto tempat wisata di pulau batam.
Nama tempat itu adalah PULAU MUBUT, Pulau mubut adalah sebuah pulau yang terletak di kepualaun riau, indonesia kalau kita ingin ke pulau itu kita menyebrang dengan menggunakan kapal kecil/pompong(nama indonesia) perjalan kepulau itu lumayan jauh karna kita harus melewati jembatan barelang 1,2,3,4 baru kita sampai di tempat penyebrangan nya dan disana nanti sudah aku orang yang siap mengantar kita ke pulau mubut tersebut, dan pasti nya kita harus membayar orang itu orang yang akan mengantarkan kita kesana karena merekaenggunakan boat,uang yang harus kita bayar sebesar Rp. 45,000 sangai terjangkau bukan untuk mendapatkan tempat wisata yang menyenangkan kita cuma harus membayar segitu.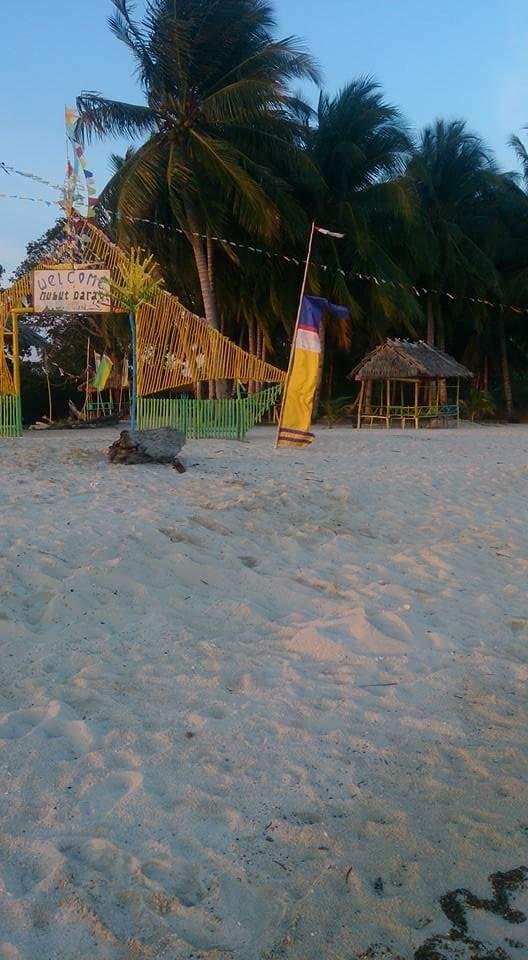 Pulau Mubut is the island that has just been cleaned by the local people until this place becomes a tourist attraction. Very crowded people who come to spend their holidays, especially on the day of the island of mubut is a lot of visitors, especially the visitors are batam own citizens because of the rare tourists who travel here for reasons because it is very far from urban, even so beguti with batam own community who come can say very crowded.
Her beauty and her enjoyment
your island must know the island is the place where the freshest air with the trees are fertile and also beautiful corals, there we can also exercise jogging or as his.
Public question comes in the morning they spend time until the afternoon on this island
Bahasa indonesia
Pulau mubut adalah pulau yang baru saja di bersih kan oleh masyarakat setempat hingga tempat ini menjadi tempat wisata. Sangat ramai masyarakat yang datang untuk menghabis kan liburan mereka terutama di hari minggu pulau mubut tersebut banyak sekali pengunjung terutama pengunjung nya adalah warga batam sendiri karena turis jarang yang berwisata kesini alasan nya karena sangat jauh dari perkotaan, biar pun beguti dengan masyarakat batam sendiri yang datangpun bisa di katakan sangai ramai.
Keindahan nya dan kenikmatan nya
pulau anda pasti tau dong pulau adalah tempat di mana udara yang paling segar dengan pepohonan yang subur dan juga tumbu karang yang indah, disana juga kita bisa berolahraga joging atau sebagai nya.
Kebanyaan masyarakat datang di pagi hari mereka menghabis kan waktu sampai sore di pulau ini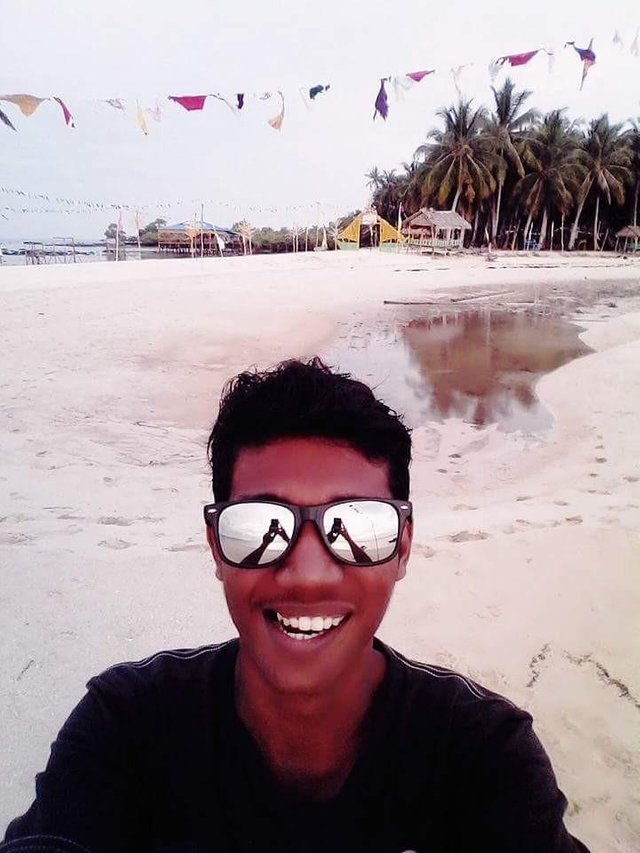 The island of mubut can be said is a small island that no occupants of his therefore might be the idea of ​​someone who is clever to turn this island into a tourist place and succeed with his idea is not in vain because many come to this place
Honestly I myself until now if the holiday would want to this place, but yes that's because the distance is so far to make me feel lazy to spend my time off in this place
Bahasi indonesia
Pulau mubut bisa dikatakan adalah pulau kecil yang tidak ada penghuni nya oleh karena itu mungkin ide seseorang yang pandai hingga merubah pulau ini menjadi tempat wisata dan berhasil dengan ide nya tidak sia-sia karena banyak yang datang ketempat ini
Jujur saya sendiri sampai sekarang kalau libur pasti ingin ke tempat ini,tapi ya begitulah karena jarak yang sangat jauh hingga membuat saya terasa males untuk menghabis kan waktu libur saya di tempat ini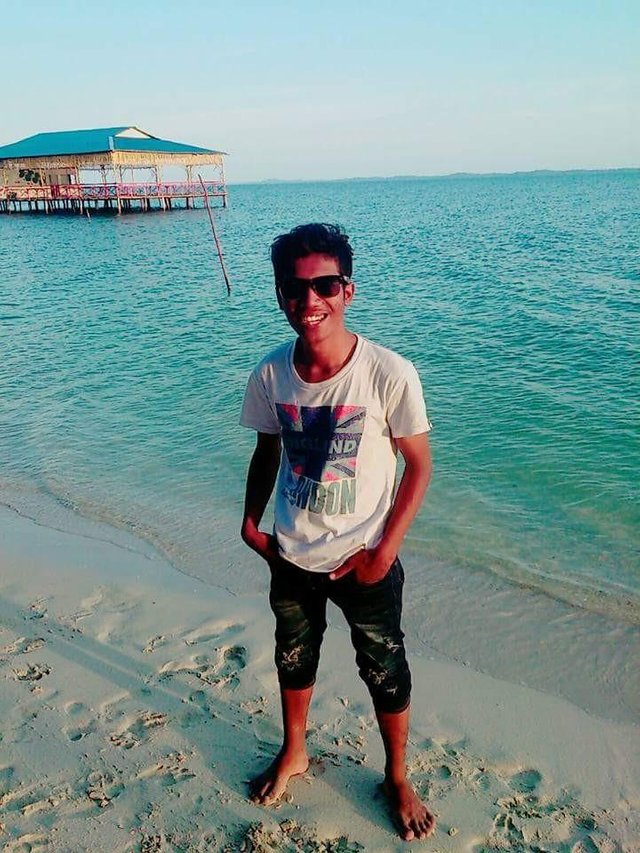 It was my picture while on the island of mubut.
You see how blue the water is without the slightest until it floats above it, I really like to swim in this place. Here we also provide in the hut for rent we can rent the cottage. In this place also has provided swings made of ropes to make us very comfortable while in the swing while feeling the wind that blows.
As if I could be here when the morning until the afternoon me and my friends spend time in this place, the various activities we do here from playing football, volly, until we race swimming, every time we go there we bring enough supplies not to us feeling hungry.
What makes me want and want to be here is a very peaceful atmosphere away from the city of his very fresh air to the sea water is very clean.
Many local people still do not know this place because this is a newly opened place for tourists. Maybe now many tourists who come here because it has been running 2 years more this place has been opened into a tourist attraction.
In this mubut island there is also a cafe that floats on the water. Anyone who has been to this island would want to go back here
Bahasa indonesia
Itu adalah foto saya saat berada di pulau mubut itu.
Anda biaa lihat betapa biru nya air luat tanpa sedikitpun sampai yang mengambang di atas nya, saya sangat suka berenang di tempat ini. Disini juga kita di sediakan pondok untuk di sewakan kita bisa menyewa pondok itu. Di tempat ini juga sudah di sediakan ayunan terbuat dari tali tambang hingga membuat kita sangat nyaman saat berada di ayunan sambil merasakan angin yang menghembus.
Seperti bisa nya saya kalau kesini pagi hari sampai sore hari saya dan teman saya menghabiskan waktu di tempat ini, berbagai kegiatan kami lakukan disini dari bermain bola kaki, volly, hingga kami lomba berenang, setiap kami kesana pasti kami membawa bekal yang cukup jangan sampai kami merasa lapar.
Yang membuat saya ingin dan ingin kesini adalah suasana yang sangat damai jauh dari kota udara nya yang sangat segar hingga air laut yang sangat bersih.
Banyak masyarakat setempat yang masih belum tau tempat ini karena ini adalah tempat yang baru saja di buka untuk wisatawan. Mungkin sekarang sudah banyak juga turis yang datang kesini karena sudah berjalan waktu 2 tahun lebih tempat ini sudah di buka menjadi tempat wisata.
Di pulau mubut ini juga terdapat sebuah cafe yang mengapung di atas air. Siapa saja yang pernah ke pulau mubut ini pasti ingin pergi lagi kesini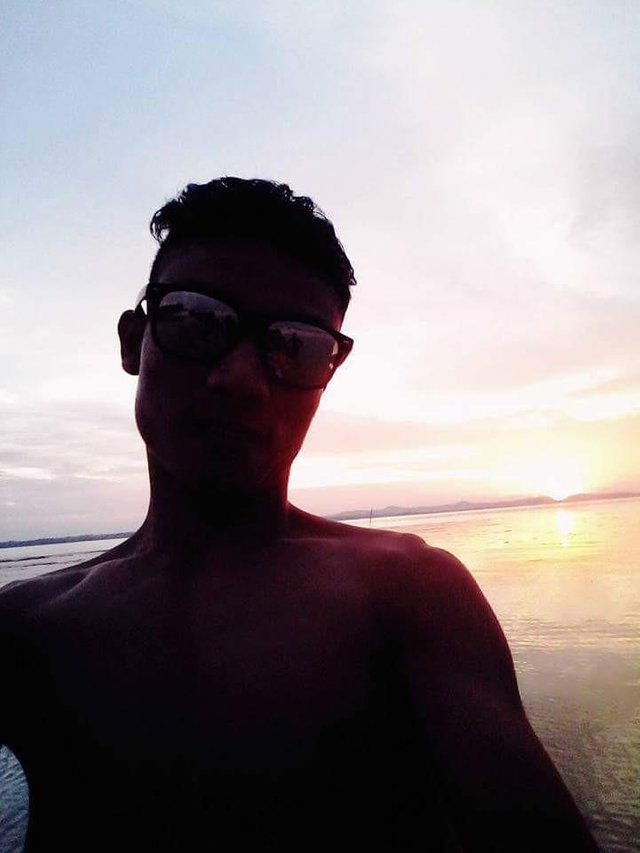 If I go to this mubut island. this is the time I waited most in the evening, I am very happy to see the sunset there is nothing that block the view of the sun who want to return to the horizon.
This is the time that all visitors wait because the beautiful view of the sun little by little the sun sank after a day spent time playing on the island mubut and see the sunset it is the most fun for me and my friends.
When the sun began to dark it was his time for us to return to the city is quite far from this tourist spot. And wait for tomorrow to start our activities again.
Up here I tell my story on the island mubut
And thanks for all friends steemit good friends steemit like with my story and can help vote my posting this
Listen to all
Bahasa indonesia
Apabila saya ke pulau mubut ini ini adalah waktu yang paling saya tunggu ya di waktu sore hari, saya sangat senang melihat matahari terbenam disana tidak ada sedikitpun yang menghalangi pandangan matahari yang ingin kembali ke ufuk nya.
Ini adalah waktu yang semua pengunjung tunggu karena pamandangan yang sangat indah matahari sedikit demi sedikit matahari tenggelam setelah seharian menghabis kan waktu bermain di pulau mubut dan melihat matahari tenggelam itu adalah hal yang paling menyenangkan bagi saya dan teman-teman saya.
Apabila matahari mulai gelap itu sudah saat nya untuk kami pulang ke kota yang lumayan jauh dari tempat wisata ini. Dan menunggu hari esok untuk memulai kegiatan kami kembali.
Sampai disini saja saya ceritakan kisah saya di pulau mubut tersebut
Dan terima kasih untuk semua sahabat steemit semoga sahabat steemit suka dengan cerita saya dan bisa membantu vote postingan saya ini
Terimak kasih semuanya