Another weekend trip to Tampere
My wife had a pile of papers to correct again so our daughter and I drove up to Tampere last weekend to visit my parents. It's a two-hour drive. My daughter and I visited Vapriikki, a museum in the city centre with many permanent and changing exhibitions. My daughter's two favourites were the Game museum where products of the Finnish game industry from various decades were on display, and Birckala 1070, an exhibition of items and replicas of items belonging to a Viking era village near the medieval church of the municipality of Pirkkala. The remains of the village were discovered when a bike path was being built.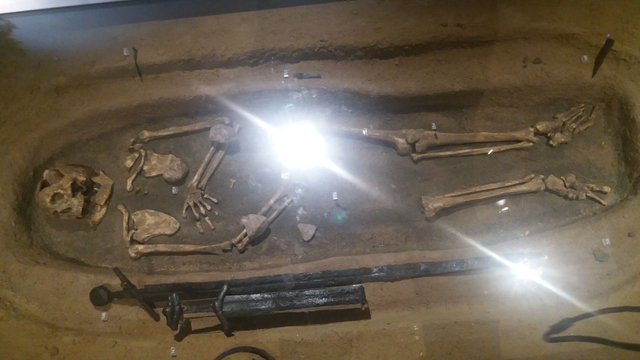 This guy was not found in Pirkkala but in Janakkala roughly halfway between Helsinki and Tampere (sorry about the reflection). He is thought to have died around the year 1300. His belongings are atypical of the already mostly Christian era so perhaps he was one of the last pagans. The condition of his skull indicates a violent death.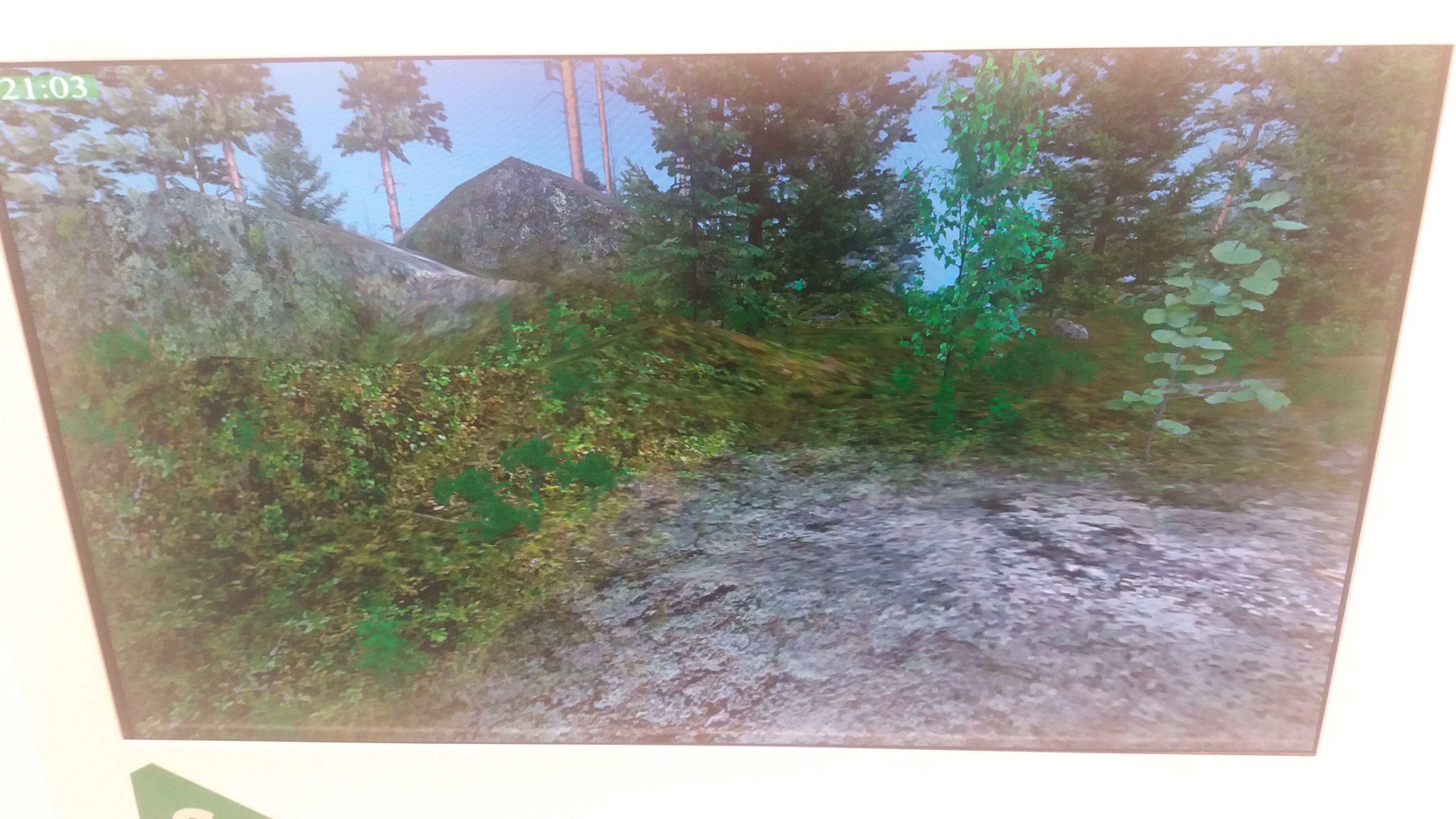 This picture is from an orienteering simulation game from the year 2007. The graphics were pretty good and the game was well designed. I've competed in orienteering as a kid and I'd say it was pretty realistic.