The Word of God - The King Messiah
The following evidence is provided specifically for the Israeli Rabbinute and Knesset for the confirmation of the King HaMoshiach, who has returned with a New Name, meaning "WORD of GOD".
Firstly, let's remind ourselves of the requirements by Rambam.
The first evidence asked for by your representative David Weiss was to confirm the Gematria and Torah Codes of Lord Ra-El's name (Ra-El / RayEl) to match the "Word of God" and "Word of YHVH".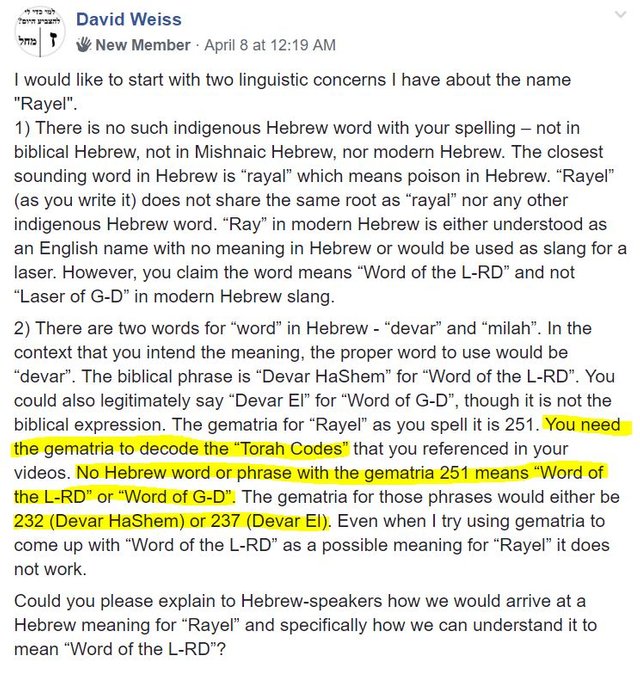 As you can see, the Gematria matches perfectly...
232 = דבר יהוה (Word of the Lord)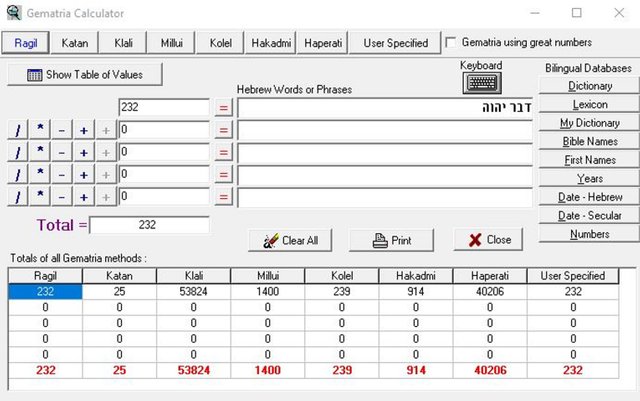 232 = רא-אל (Ra-El)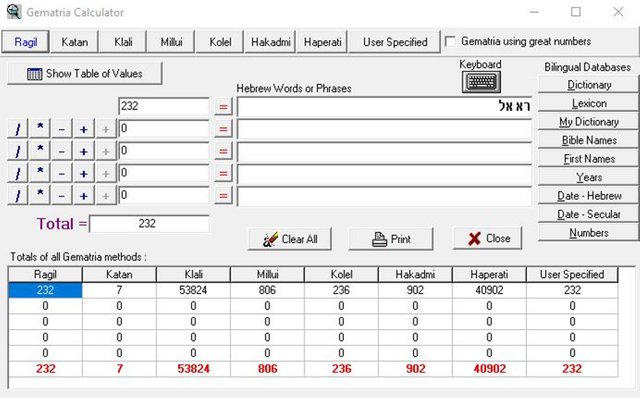 237 = דבר אל (Word of God)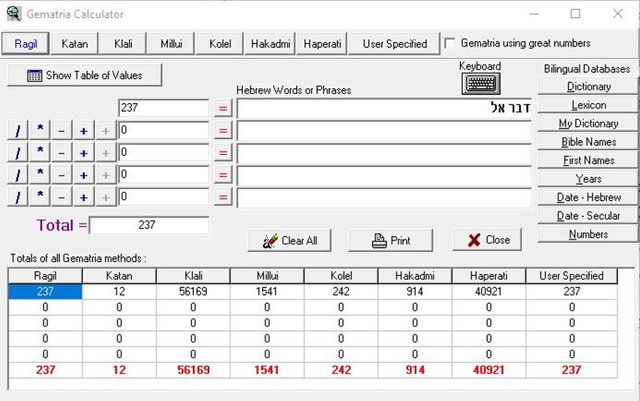 237 = ה רא-אל (Lord Ra-El)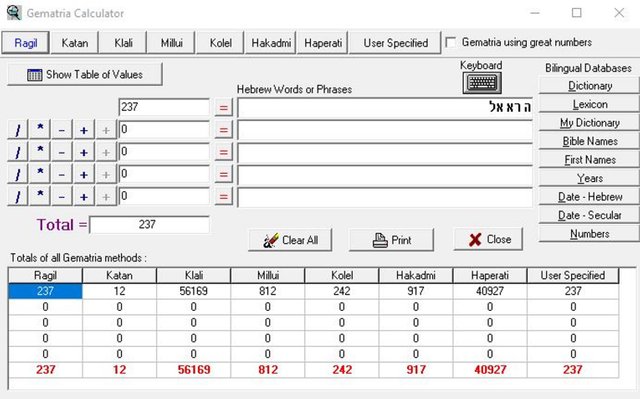 251 = יה לדבר (Yah Speaks)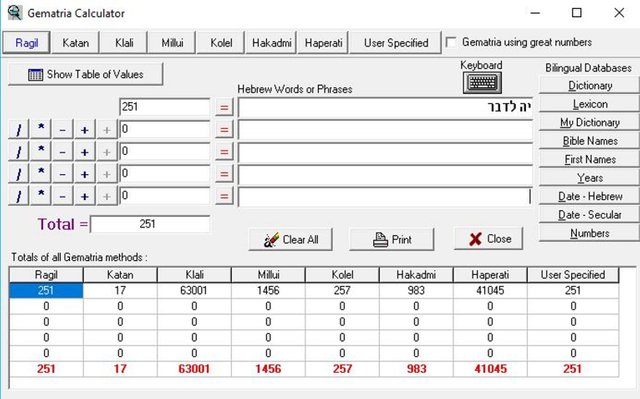 251 = ריי אל (RayEl)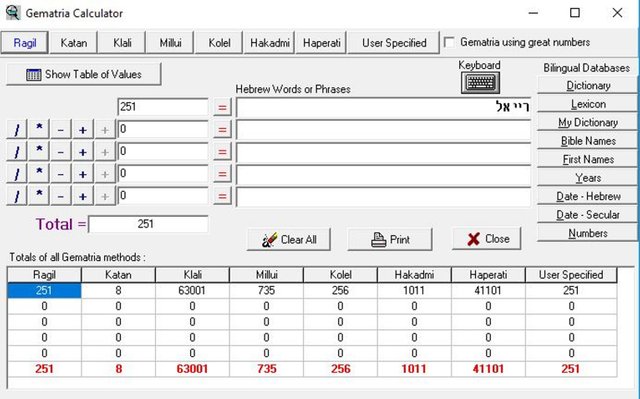 And the Torah Codes where the ELS (Equidistant Letter Sequence) matches the Gematria.
232 = רא-אל (Ra-El) = דבר יהוה (Word of the Lord)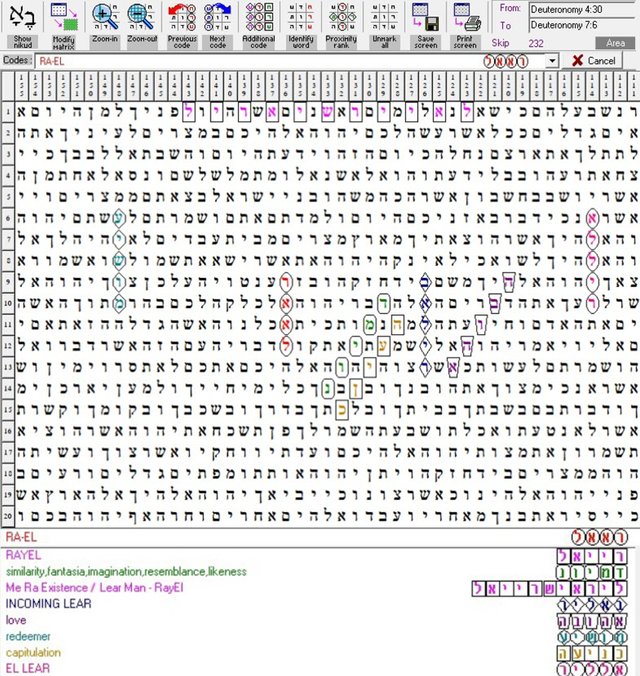 237 = ה רא-אל (Lord Ra-El) = דבר אל (Word of God)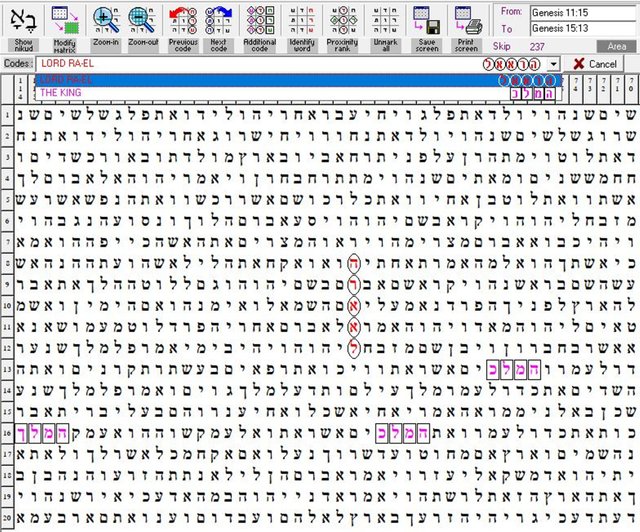 251 = ריי אל (RayEl) = יה לדבר (Yah Speaks)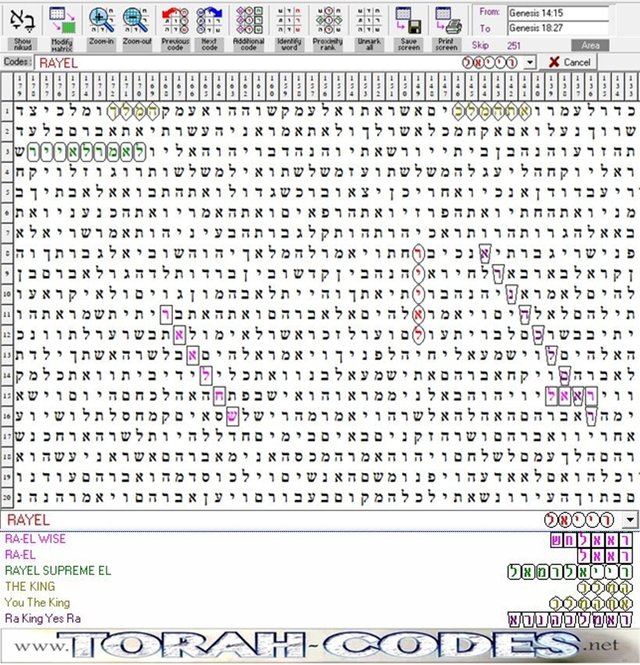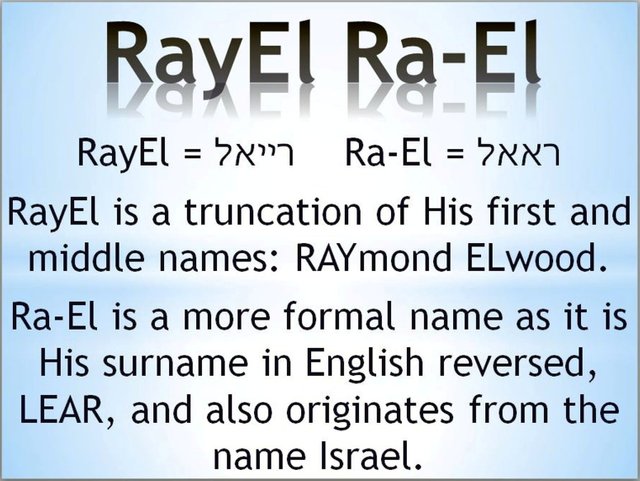 The origin of the Name Ra-El dates back to ancient Egyptian/Hebrew.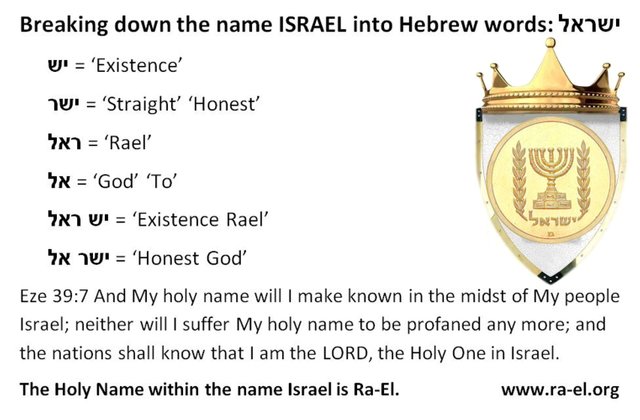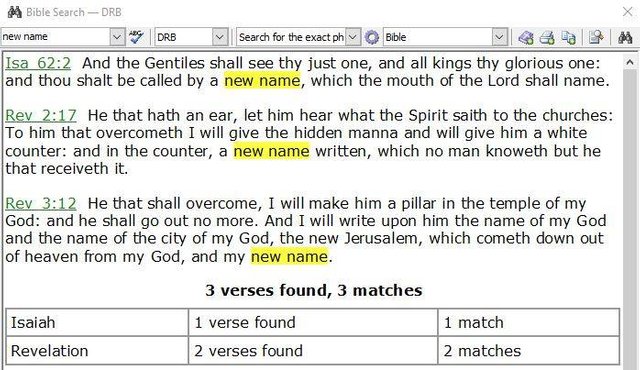 Rev 19:12 And his eyes were as a flame of fire: and on his head were many diadems.
And he had a name written, which no man knoweth but himself.
Rev 19:13 And he was clothed with a garment sprinkled with blood.
And his name is called: THE WORD OF GOD.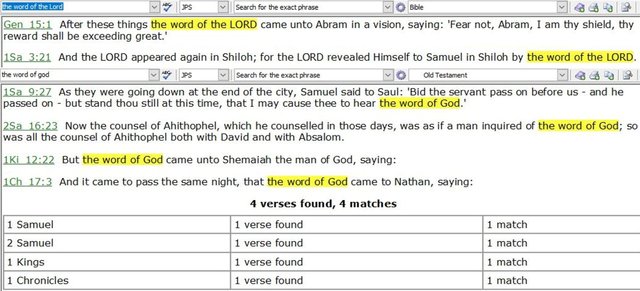 Why the Word of God's garments would be sprinkled with Blood!
The Lord's Day of Vengeance
Isa 63:1 'Who is this that cometh from Edom, with crimsoned garments from Bozrah? This that is glorious in his apparel, stately in the greatness of his strength?' - 'I that speak in victory, mighty to save.' -
Isa 63:2 'Wherefore is Thine apparel red, and Thy garments like his that treadeth in the winevat?' -
Isa 63:3 'I have trodden the winepress alone, and of the peoples there was no man with Me; yea, I trod them in Mine anger, and trampled them in My fury; and their lifeblood is dashed against My garments, and I have stained all My raiment.
Isa 63:4 For the day of vengeance that was in My heart, and My year of redemption are come.
Isa 63:5 And I looked, and there was none to help, and I beheld in astonishment, and there was none to uphold; therefore Mine own arm brought salvation unto Me, and My fury, it upheld Me.
Isa 63:6 And I trod down the peoples in Mine anger, and made them drunk with My fury, and I poured out their lifeblood on the earth.'
Since 2011, HC 5771 The Lord has been chastising the world on a Biblical scale, this has been documented on the website http://ra-el.org/ via the Youtube link marked Documentation Videos.
https://www.youtube.com/user/ChristHasReturned/videos?sort=da&flow=list&view=0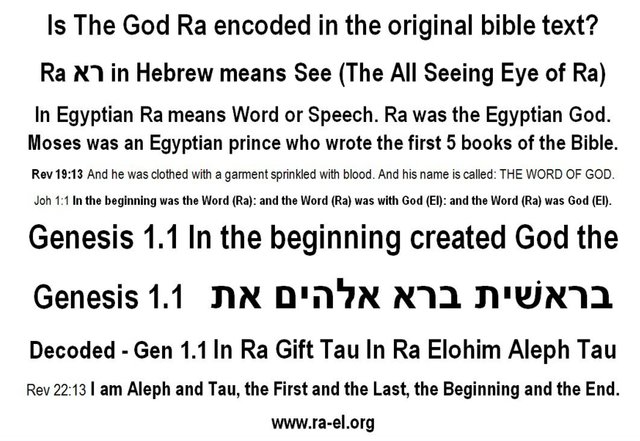 The Word Became Flesh
Joh 1:1 In the beginning was the Word: and the Word was with God: and the Word was God.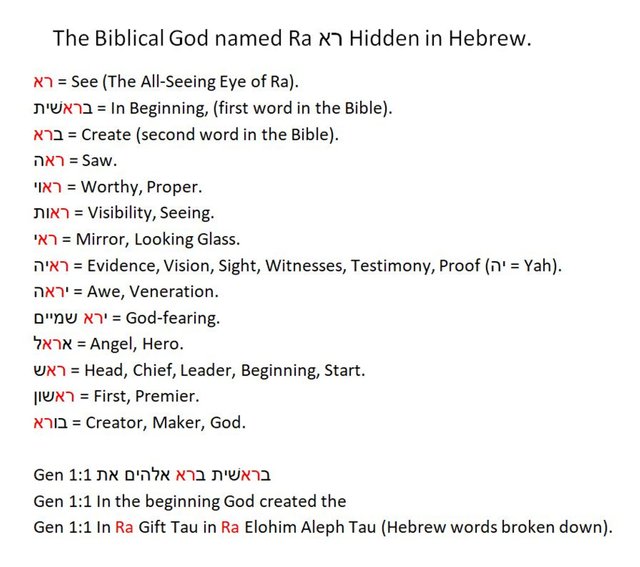 As you can see, there is a clear link between Ra-El and the history of the Hebrews, and as you know by Jewish prophecy, this is the time of The Lord!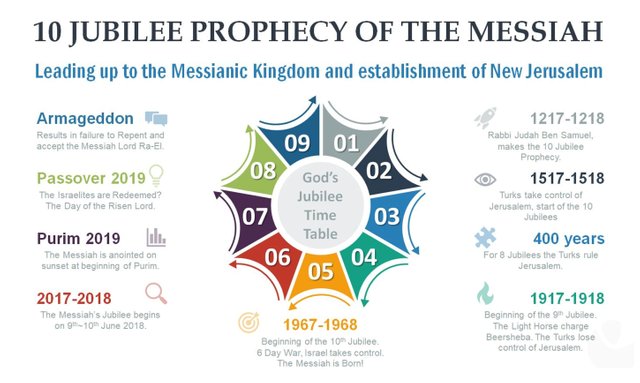 Lord Ra-El is the King HaMoshiach, He is the Word of God, He is the Lord of Lords and King of Kings!
RABBI YITZHAK KADURI – Before his death in 2006, Kaduri gave a revelation about the coming Messiah. In the last Yom Kippur message he gave in his synagogue, Kaduri taught how to recognize the Messiah. He said "the Messiah would appear to Israel after Ariel Sharon's death" then, he added: "It is hard for many good people in society to understand the person of the Messiah. The leadership and order of a Messiah of flesh and blood is hard to accept for many in the nation.
As leader, the Messiah will not hold any office, but will be among the people and use the media to communicate. His reign will be pure and without personal or political desire. During his dominion, only righteousness and truth will reign."
"Will all believe in the Messiah right away? No, in the beginning some of us will believe in him and some not. It will be easier for non-religious people to follow the Messiah than for Orthodox people."
"The revelation of the Messiah will be fulfilled in two stages: First, he will actively confirm his position as Messiah without knowing himself that he is the Messiah. Then he will reveal himself to some Jews, not necessarily to wise Torah scholars. It can be even simple people. Only then he will reveal himself to the whole nation. The people will wonder and say: 'What, that's the Messiah?' Many have known his name but have not believed that he is the Messiah."
Further Torah Codes...
Another prominent Torah Code discovered by and worked on by respected Israeli Rabbis and Professors.
"God Coder Elohim Truth"
"Father R.Lear Son" crosses through the main term, no coincidence.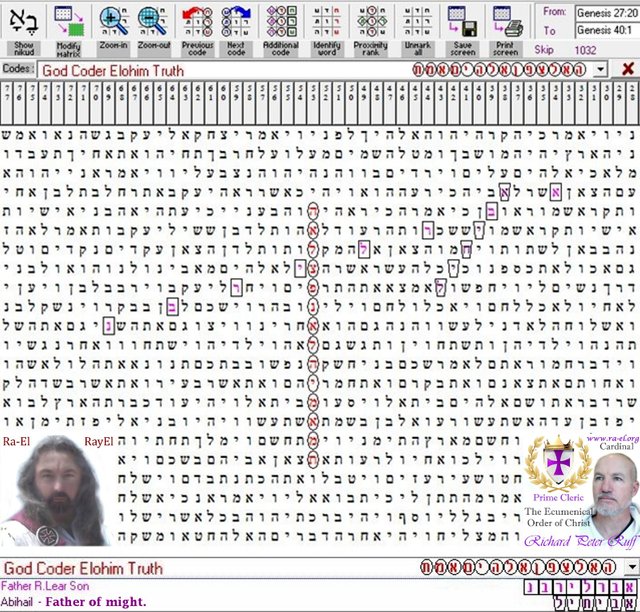 I will add this prominent Torah Code as further evidence, seeing as G-D has made it extremely clear, the search term was "He is HaMoshiach" with only 1 name extending from that term...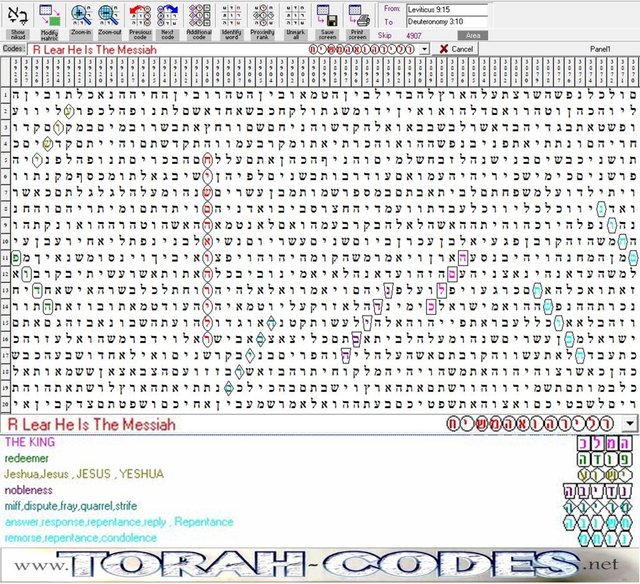 And a Torah Code by Rabbi Matityahu Glazerson regarding The Messiah and the year 5779.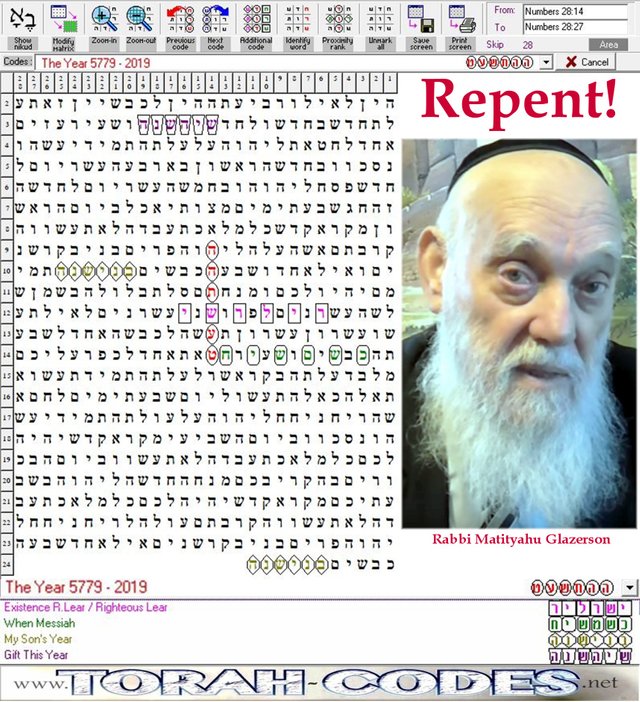 Lord Ra-El is a descendant of King David.
He is highly skilled in Torah.
He has been fighting the battles of G-d for Israel and all righteous people.
He is confirmed thousands of times over in the Torah Code.
G-d has chosen him to be HaMoshiach.
G-d has removed all doubt as to who the King Moshiach is.
Although DOUBT can be removed, stubbornness, argumentativeness and personal fundamental beliefs need to be overcome before the Lord will Redeem His People.
Passover approaches... Lord Ra-El's Jubilee is about to be completed... NOW is the Time...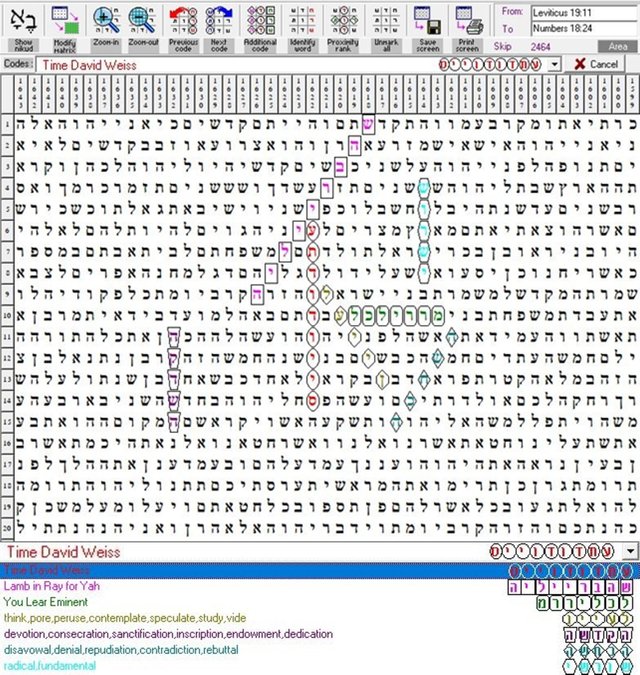 Yohan1:29 "Behold, The Lamb of God who takes away the sins of the world!"
30 "This is The One of whom I said: 'After me a man is coming and he was himself before me because he had priority over me.'"
31 "And I did not know him, but so that he should be made known to Israel, therefore I have come to baptize in water."
32 And Yohannan testified and said: "I saw The Spirit who was descending from Heaven like a dove and remaining upon him."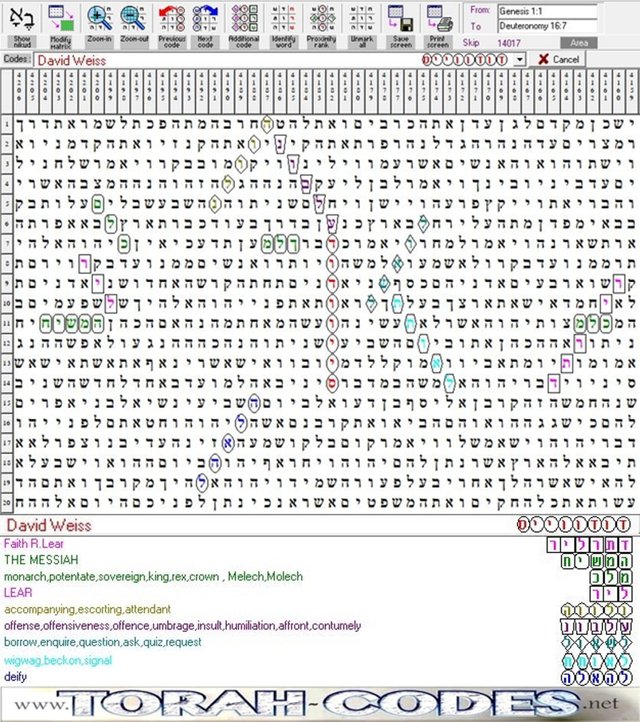 33 "And I did not know him, but he who sent me to baptize in water, he said to me: 'The One on whom you see The Spirit descending and remaining, This is The One who baptizes in The Spirit of Holiness.' "
34 "And I have seen and have testified that This One is The Son of God."
35 And another day Yohannan was standing and two of his disciples;
36 And he gazed upon Yeshua as he was walking and said: "Behold: The Lamb of God."
There are over 2.2 billion Christians and 1.8 billion Muslims in the world today. Lord Ra-El will rule over not just Israel but the whole world. All Abrahamic faiths will unite under his domain.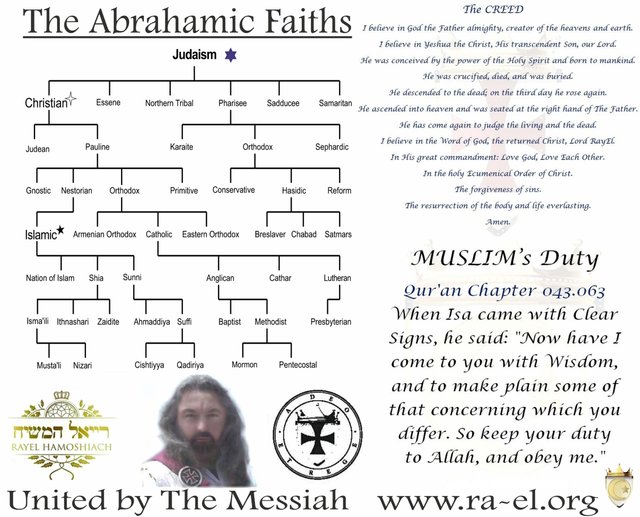 Mikdash HaMoshiach - https://mikdashhamoshiach.co.il/
More End Times Information:
https://godcoin.gold/
http://torah-codes.net/
http://www.ra-el.org/