4 Torah / Bible Codes confirming the titles of Christ the King Messiah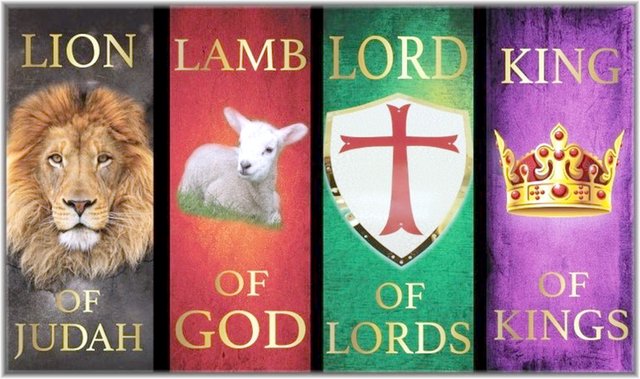 The first Torah Code - Whom Judah Lion?
Ra-El, RayEl, Imparting, Building, Casting, Credit, 1971 is also my birth year.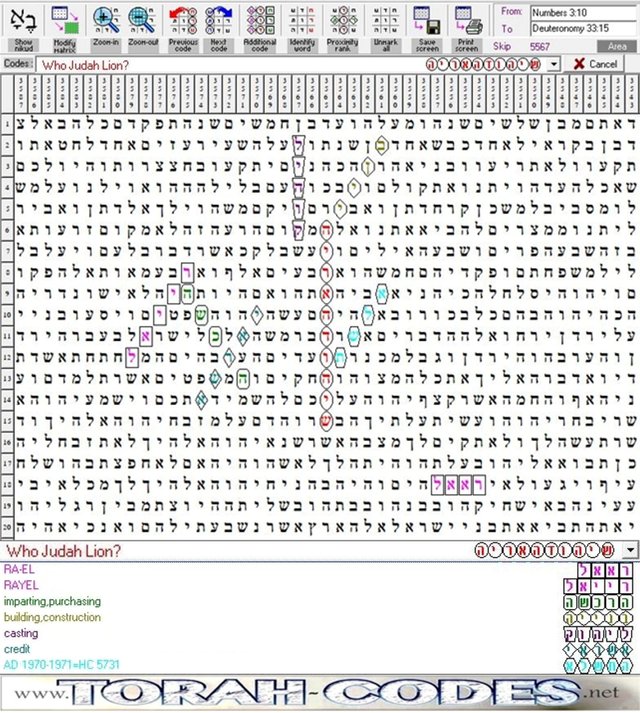 Rev_5:5 And one of the ancients said to me: Weep not: behold the lion of the tribe of Judah, the root of David, hath prevailed to open the book and to loose the seven seals thereof.
Stats...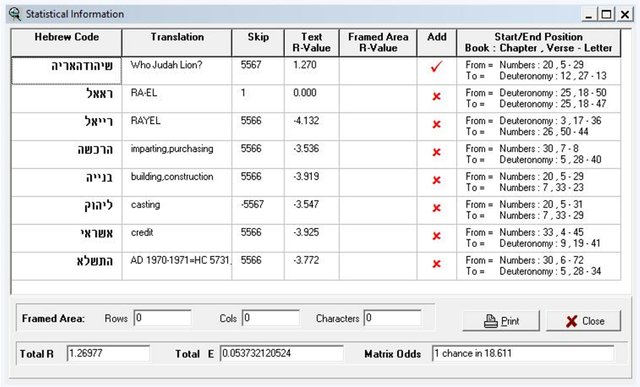 The second Code - Lamb of God
The "Lamb of God" Torah Code has an amazing extension "Spirit Lamb of God Truth Ra".
Brightness Ra-El, Am, Beneficial, Describing, Deservedly, Merciful.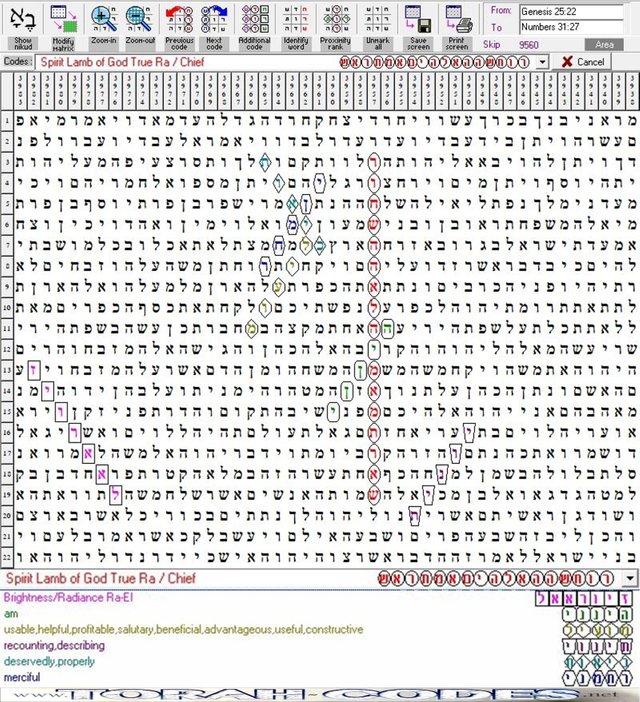 Behold, the Lamb of God
Joh 1:29 And the day after, Yohannan saw Yeshua Who came to him and Yohannan said: "Behold, The Lamb of God who takes away the sins of the world!"
Statistics, almost 5 Billion to 1 against randomness.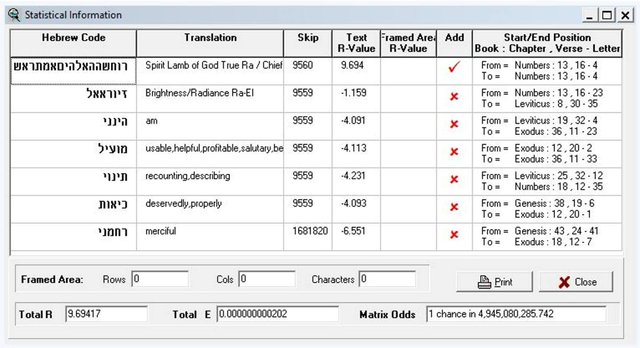 Genesis, a favourite band of mine, predicted Ra-El's return...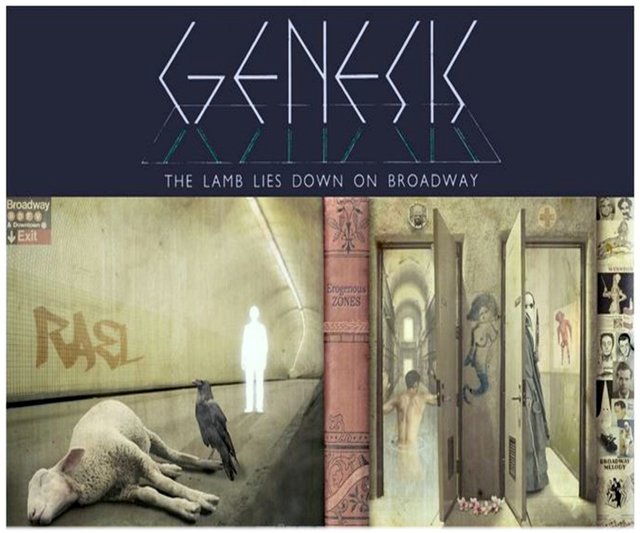 The Lamb Lies Down on Broadway: recorded and released in 1974. Genesis was formed in the year 1967, the same year that Lord Ra-El's earthly body was conceived. The Lamb Lies Down on Broadway is a song about an Imperial kid named Rael. Ra-El's hometown was Chicago, the place where Genesis started the tour of this album when Lord Ra-El was just a kid.



The third Code - Lord of Lords
R.Ruff Apocalyptic/Prophetic, Living Ra-El, Appointment, Transubstantiate.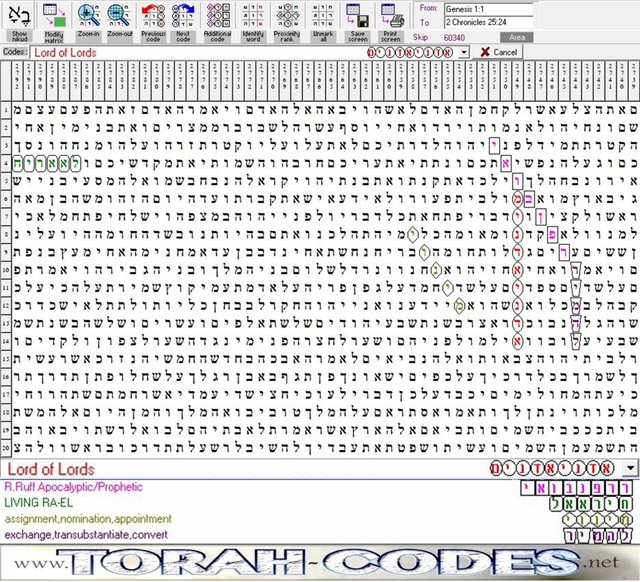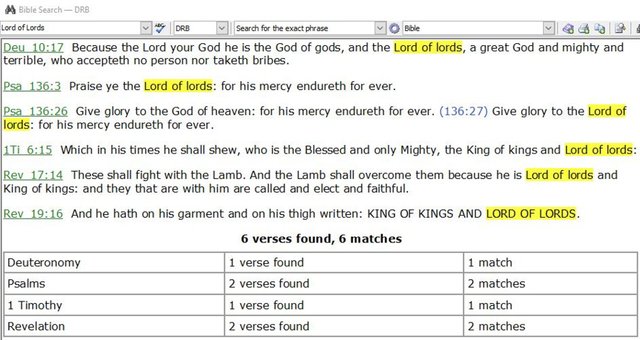 The fourth Code - King of Kings
The Code extends to: "Son Lives King of Kings".
RayEl, Ra-El Mountain, Yeshua, Divine, Preach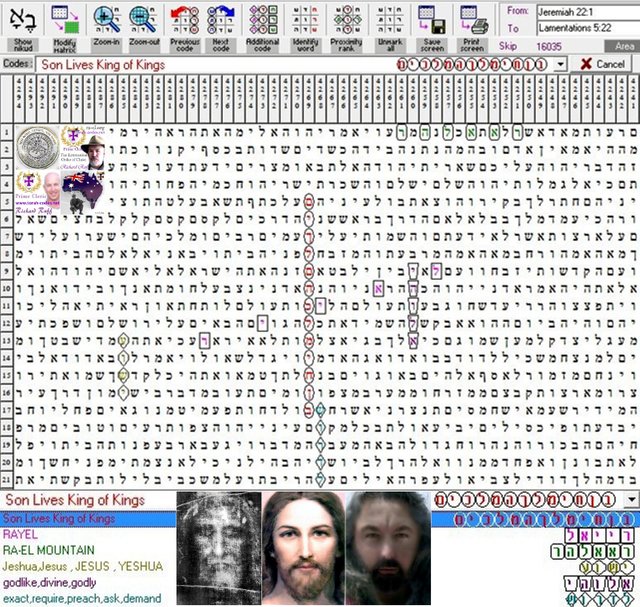 Rev 19:15 And out of his mouth proceedeth a sharp two-edged sword, that with it he may strike the nations. And he shall rule them with a rod of iron: and he treadeth the winepress of the fierceness of the wrath of God the Almighty.
Rev 19:16 And he hath on his garment and on his thigh written: KING OF KINGS
Stats...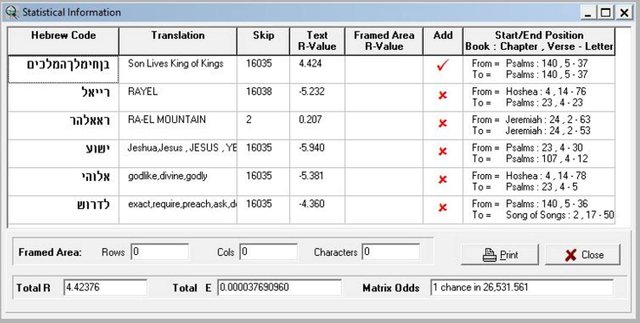 More End Times Information:
https://godcoin.gold/
http://torah-codes.net/
http://www.ra-el.org/