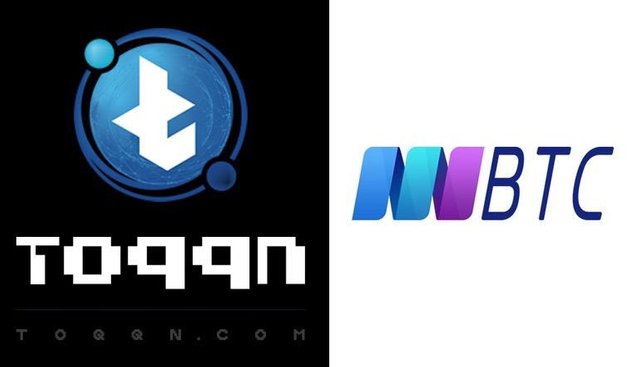 Problem
When we enter social networks in 2018, our privacy will be lost. But worse, we also lost all privacy expectations. As the lambs lead to slaughter, we humbly accept that we will use the same thing every time we enter the system.
Unfortunately, the recent scandal with Cambridge Analytica involving Facebook is only the tip of the iceberg. Every day there are new revelations about unethical advertising practices.
We passed personal data to applications designed specifically to not only our own data, but also our contact data - all because we are striving for the impact that we get from answering a stupid quiz.
In addition to disguised quizzes and games, social media users are also bombarded with non-stop advertising. Despite the fact that users do not show interest in specific goods or services, they can still be bombarded with advertising in news feeds as part of targeting "dual audiences". Even when users leave social networking platforms, they have an unpleasant experience of following the entire Internet with retargeting.
Who knows what additional personal data is disclosed when registering in the social. logins on sites?
Users can join social networking platforms for free, which helps them gain popularity.
However, "free" platforms cost billions to their owners in server and security costs, development costs, and more. To recoup the costs and deliver a healthy set of financial statements for their shareholders, owners ruthlessly sell their users' personal data to advertisers.
What should scare users of social networks, first of all, is the factor of centralization of social media. So much power is concentrated in the hands of just a few companies.
Facebook acquired and consolidated at least 67 companies, including the very popular social platforms WhatsApp and Instagram. Twitter merged with 2 and acquired more than 50 individual companies by itself. It is clear that a free decentralized alternative platform that respects user privacy and prohibits the time for advertising has come. People can enjoy the benefits of socializing with friends and family on social networks, without fear that they will be manipulated and exploited at every step in order to get more advertising dollars.
We believe that the solution to the problem of creating social advertising without advertising lies in the blockchain.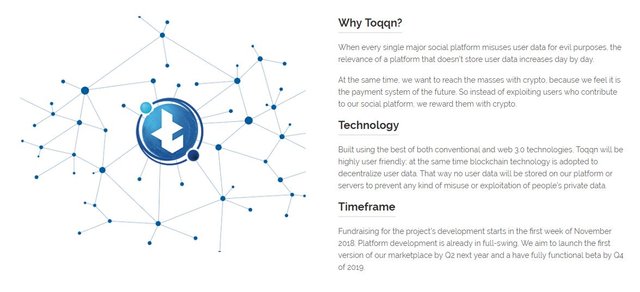 Our view
The costs of managing a social network are not negligible; therefore, the monetization of the social platform is necessary. While the subscription model is one way to monetize a social platform without ads, it denies access to those who do not have the financial means. So, we have to come up with the means to provide users with access to a free platform, where security and privacy is of paramount importance, but it makes the platform attractive to investors.
To finance the platform and attract investors, we decided to release a crypto token, toqqn. But this token will not only provide a way to finance our platform, but will also benefit our users.
As part of our goal to bring the crypto to the masses, interaction on the Toqqn platform will be awarded points that can be exchanged for our crypto token (toqqn.) Ultimately increase the cost of the token as demand grows, which will attract new investors.
Useful links
Website: https://toqqn.com
White pepper: https://toqqn.com/assets/Toqqn-Whitepaper.pdf
Twitter: https://twitter.com/toqnproject
Telegram: https://t.me/toqn
Facebook: https://www.facebook.com/groups/toqn
My contacts
Bitcointalk login: Lite1992
Bitcointalk profile: https://bitcointalk.org/index.php?action=profile;u=2391587
Wallet: 0x14709746836e8fEBCBeBC9f4eA9Bd74E0f02Ed8F