An extremely potential ICO project is about to debut on the Huobi exchange on March 26
A new trend is being formed and increasingly evident in the field of crypto. This trend is attracting new and old investors to join the market, which is the IEO.
The IEO is also a form of calling crypto capital like ICO but the difference is that the IEO will ensure that the tokens purchased by investors will be listed on the exchanges, these floors will support fundraising projects and the whole family. Invest by making sure the sold token will list on those exchanges.
Therefore, investors will feel less risky than before buying ICO.
With the success of the IEO projects sold on the Binance exchange, investors are anxiously awaiting the next IEO project to be prepared on March 26. That is the IEO project of HUOBI, HUOBI will offer a token of TOP Network in the "Huobi prime" event.

So what is TOP Network? Should I invest in this project or not?
TOP Network is a decentralized network communication offering cloud communication service. Activated by blockchain 4.0 technology, TOP Network is safe, low cost and unstoppable. TOP Chain is a high-performance DAG-based blockchain designed to support real-world business. With a triple-class ledger and double-layer separation technique, TOP Series can handle real-world business at any scale or volume on the blockchain.

Outstanding features of TOP Network:
Multi-threaded platform:
Service strings can be plugged to meet the complexity of real-world business. Financial settlement is separated from business logic.
High-performance blockchain:
Place and solve large volumes of transactions in real-world business on the blockchain
Three layers of distributed ledger:
Seamless combination of the main chain, service chain and out-of-the-box ledger to store, process, book and resolve any volume and any scale of business in the real world.
TEAM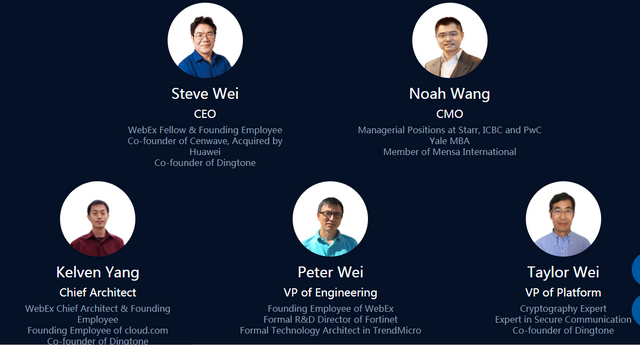 They own a team of many talented and experienced employees.
Advisors

Roadmap

Reasons to invest in this project
Personally, I think this project has a transparent development team, this project owns a large team with experienced and talented members. Application of the project also has great development potential. Clear development roadmap.
And it is important that this is Huobie's first IEO so they have carefully selected potential projects to be a good springboard for the following project. So TOP Network is an IEO worth buying on March 26th.
Instructions for purchasing IEO TOP Network
To buy this IEO is very simple, first, you need to own the coin HT of Huobi floor. Next, you need to verify your account. Wait until March 26 to buy this very hot IEO.
MORE SOME INFORMATION ABOUT THE SALE OF TOKEN TOP NETWORK
Token Name: TOP Network(TOP)
Total Token Supply: 20,000,000,000 TOP
Prime Trading Allocation in Total: 1,500,000,000 TOP (7.5% of Total Token Supply)
Prime Trading Allocation in Each"Price Limit" Round: 300,000,000 TOP, 450,000,000 TOP, 750,000,000 TOP
"Price Limit":The highest tradable prices during the three"Price Limit" rounds are: 1 TOP=$0.00177, $0.00213, $0.00255 (Prices in HT will be announced on the day of the Prime Trading)
Prime Trading Session Start: 2019/03/26 21:00 PM (GMT+8)
"Price Limit" Round: 2019/03/26 21:00 PM—2019/03/26 22:29:59 PM
There are three"Price Limit" rounds, first 20 minutes of each round is for trading, latter 10 minutes is for clearance
First"Price Limit" Round: 21:00:00—21:29:59;
Second"Price Limit" Round: 21:30:00—21:59:59;
Third"Price Limit" Round: 22:00:00—22:29:59;
Trading Mode: TOP/HT trading through market orders
Individual Cap: 1000 USD equivalent HT for each account
Eligibility: Threshold to participate in Prime is set to be: the daily average holding of 500 HT during 30 days before Prime Trading, considering first Prime Trading getting closer, above threshold does not apply for TOP Network. Later HT holding requirements may subject to minor changes according to HT price movement and will be disclosed accordingly with project announcements.
==============================================================================
Website:
https://www.topnetwork.org/
Telegram:
https://t.me/topnetwork_top
White Ppaer:
https://www.topnetwork.org/submitemail
ANN thread:
https://bitcointalk.org/index.php?topic=5049339.msg46810572#msg46810572
See more:
https://huobiglobal.zendesk.com/hc/en-us/articles/360000222462?fbclid=IwAR2AflMG2Uijk7sgJI3s6nflZCaDZzn5XVp5aCUU5mIE9G4LTfUIS2SS4y4
==============================================================================
https://bitcointalk.org/index.php?action=profile;u=1958650
UID: 5crshv