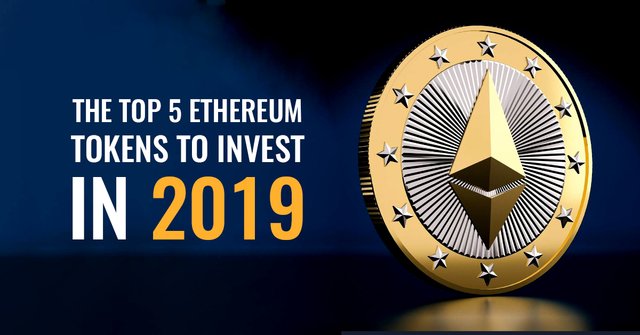 Smart Contracts are a very important feature of the Ethereum Blockchain, they not only ensure a lively framework for ERC 20 tokens to be based on but also render multipurpose value to tokens and coins. Token Development cost is not only a cost-effective exercise, the new token, once validated, drives demand for other tokens too. This also the reason why sometimes Ethereum is referred to as the BlockChain 2.0.
A clear demarcation that sets apart Bitcoin, the mother of all cryptocurrencies, from Ethereum is that bitcoin is pure digital money. This means Bitcoin has no real-world use cases. But for Ethereum environment, the real world use cases are far and many. This makes Ethereum an attractive investment prospect. But investment in tokens comes with a risk attached and so it is important to choose the apples wisely. Here's our list of top 5  Ethereum Tokens for investment.
Airtoo (ATT) Token
Airtoto promises fun packed with a quality return of investment. Airtoto, THE WORLD'S FIRST GOVERNMENT-BACKED, AND FULLY LICENSED BLOCKCHAIN LOTTERY, ensures token owners dividends worth 50% of the profit from Lottery Sales. Add to this the timely incremental gains in token price and we have an investment option difficult to resist for crypto and token enthusiasts.
BAT: Basic Attention Token
This token raised $35 million in just the first  30 seconds of its ICO. But How?
BAT has a dream team of individuals who bring expertise and leadership to the project unlike any other in recent time. These include creators of JavaScript, Firefox, Evernote as well as Tech leads from YaHOO.
BAT aims to decentralize the current digital advertising landscape governed by middlemen and service providers. It neither tracks users or bombards view time with pre-set adds.  It directly rewards content creators based strictly on viewership parameters. The decentralized ledger at the heart of the BAT framework ensures complete anonymity.
OmiseGo (OMG)
With a product tagline that says 'Unbank The Bank', OmiseGo is one giant leap towards blockchain powered decentralized public banking. The OMG token pre-sale was more than successful. It raised $60 million during pre-sale which meant that it had achieved its fund limit. The ICO was no longer required and accordingly called-off.
OMG offers decentralized financial services. These include payroll deposit, asset management, B2B commerce, supply-chain finance, loyalty programs, asset management, trading etc. The highlight about OMG is that it can be synced with man stream online wallets. Very soon they will be offering services across Southeast Asia.
ARAGON (ANT) ERC20
ARAGON is one big Ethereum token to look out for. Touted as the nursery of other ICO's, ARAGON envisions to play  'Big Brother' to blockchain startups of all scale and size. A true incubator, it ensures technical, legal and capital support for promising blockchain projects. They are perfectly poised to be the future game-changers of the Ethereum Universe.
Maker (MKR)
MKR takes two ERC Tokens and One Fiat Currency to pack them into one efficient and seamless smart contract.
MKR + DAI: Dai checks volatility whereas  MKR ensures limitless utility. Further, the utility token comes pegged to US Dollar in the ratio 1:1. All this combined make for a stable and interesting investment option for token enthusiasts.