Introducing Seeress bot for Discord.
In an effort to make curating categories of work easier, sometimes it's good to be able to watch the blockchain for stories with certain keywords in them.
If this is something you think you would like to do, I have good news for you.
Introducing the Seeress bot!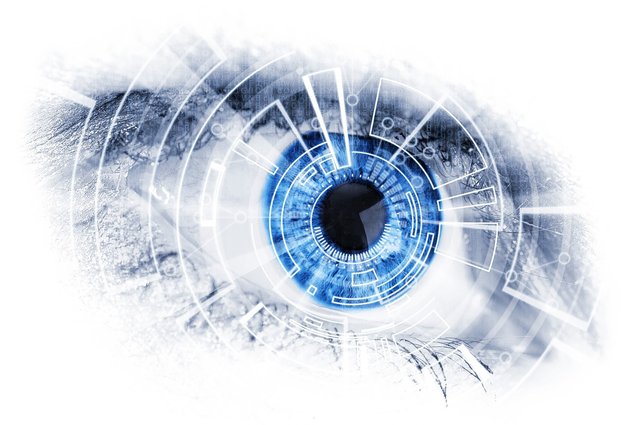 There's a new bot in town for the Discord chat system, and her name is steem-seeress.
The Seeress will join your channels and watch for posts that appear in the STEEM blockchain and when one appears that matches your criteria, she will let you know about it, in your channel.
Can haz?
She would love to come and join your Discord server and let you know about all the things as they happen.
To add her to your server, visit the following URL (or get an admin to visit if you don't have permissions): Add steem-seeress!
(You can also create your own server if your admin won't add her by clicking the + button at the bottom of the left-side bar)
Once she's on your server the seeress will look at the channel topics and see if any have a list of keywords for her.
eg:


If they have a list of keywords, she will tell you that she's going to start watching for those keywords and when she sees a matching document, it will be listed in the channel.
Demo mode
This is how she works: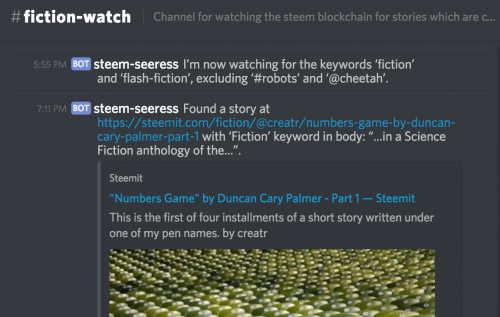 If you would like to see her in operation, feel free to visit her at her home:
https://discord.gg/EsnuQkE
Source code
Yes, steem-seeress is open source, you can view all her code on her GitHub page:
https://github.com/norganna/steem-seeress
Story picture CC0 by intographics, courtesy of Pixabay.