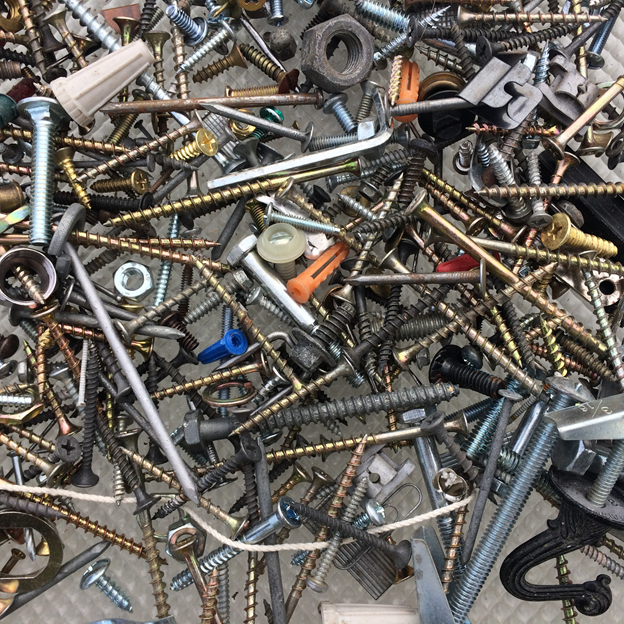 At work we do a seasonal Tool Sale. All the used and donated tools, some antiques, some brand new in the box get set aside and saved up for the much awaited day when we announce that we have organized them, tested them, and priced them to sell! It's a big day for us.
We've announced the next big day, Saturday, March 24th. The cool thing about getting ready for the spring tool sale is getting together in the mornings trying out and sorting the tools we have. I've got a pretty small list of things I need these days. After a few sales I have collected a shopfull of good stuff.
I still needed a Planer, a Jointer, a Biscuit Jointer, and a small router. And you guessed it, I found all but one for this next tool sale…
The Planer, A Dewalt. I was there when the guy dropped it off. He used it once and Home Depot wouldn't take it back. So it came to us. And checks off one of the last items I need…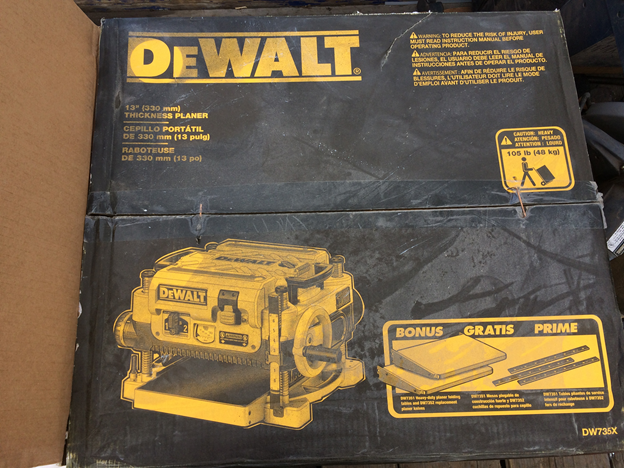 The jointer came in during a rush so I didn't talk to the previous owner but Mike, my coworker, told me it looks like a great one for a small shop like mine. And the blades are sharp. We tried it out on a piece of scrap and all systems are go.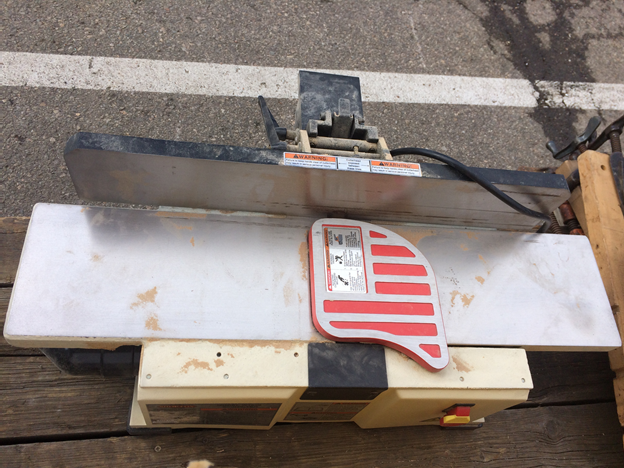 A Biscuit Jointer also found it's way to my basket. Everyone at work seems to help me out and when they see something on my list, they add it to my cart.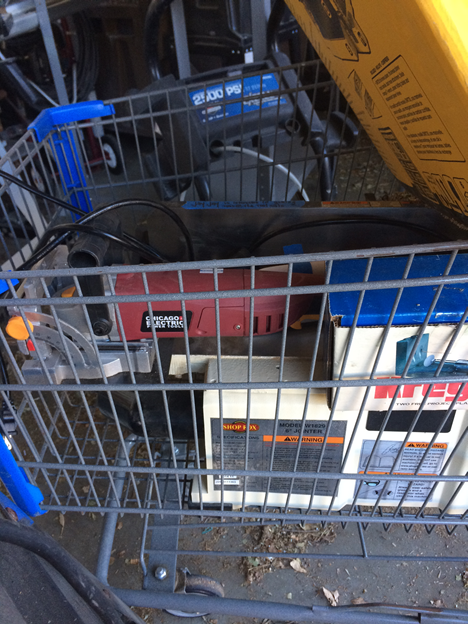 You can see someone added a Kreg jig in there for me too!
Oh and then we saw this and I was told, "Well, you're gonna want that too…" So I added this vise to the cart. Made in the USA, that one.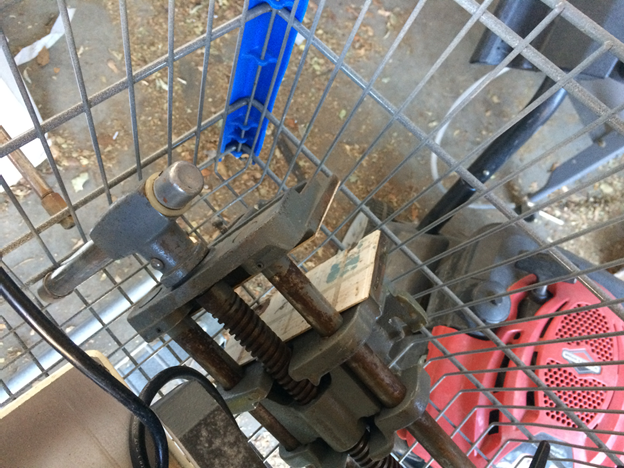 Oh, I love my job! ( :