Episode -----: The Super Crazy Secret Cult Journal: Tribute to Toni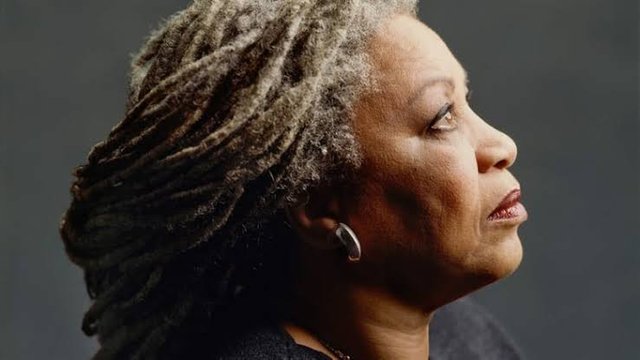 Toni Morrison is Dead, Guys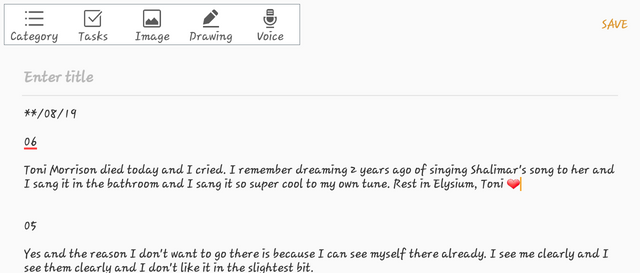 First Toni Morrison I ever read was Sula. I read it because of the name. I had always wanted to read Toni Morrison, ever since I read a brief text on Harold Bloom's comparison of her and Zora Neale Hurston. I had read Zora's Their Eyes Were Watching God and absolutely loved it, but I hadn't ever read anything of Toni's.
Sula sounded funny and perfect for my African senses, though I never really knew if it was entirely due to this or if it sounds just as funny to every one. At any rate I found the name fascinating so I picked the novel up and read.
It was absolutely, absolutely fantastic!
It was THE feeling you wanted from reading a book. I remember getting to a scene in the middle of the text when Sula was at the height of her amazing character magnificence and literally freezing on that page for a good number of minutes.
I must have read that page twenty times. THAT was when I fell in love with Toni Morrison.
Over that month I would read Song of Solomon,--President Obama's favorite book--,The Bluest Eye, and eventually 'Beloved'.

I remember my encounter with Song of Solomon. I remember how hard it was to get into. Most Toni Morrison, in fact, for me, are always hard to get into, with the sole exception of The Bluest Eye. The Bluest Eye was a joy from beginning to end.
But having eventually--inevitably, I should say--gotten into any Toni Morrison, it never took long to find that searing profundity that left me awed for days.
I loved the song in Song of Solomon:
---
Jake the only son of Solomon
Come booba yalle, come booba tambee
Whirled about and touched the sun
Come konka yalle, come konka tambee
Left that baby in a white man's house
Come booba yalle, come booba tambee
Heddy took him to a red man's house
Come konka yalle, come konka tambee
Black lady fell down on the ground
Come booba yalle, come booba tambee
Threw her body all around
Come konka yalle, come konka tambee
Solomon and Ryna, Belali, Shalut
Yaruba, Medina, Muhammet, too
Nestor, Kalina, Saraka cake
Twenty-one children, the last one Jake!
---
This shit was just right up my alley! It was the song! It was the kind of song you could sing for a night ritual. On one of those days when you get so peaceful and beatific inside you start to go crazy to nature!
I memorized it in no time and danced to it.
I dreamt of singing it to her. I sang it in the showers. I sang it in my sleep. I dreamt of being a popular writer and visiting her at Princeton where she was a professor and sitting in her office and singing to her and learning from her whatever I could and just laughing with her.

The Bluest Eye was the greatest shit. Absolutely one of the most pleasant, most enjoyable book I ever read. I loved everything about it: its style, its structure, the prose, the story, the characters, hell I even loved the font in which it was written.
I blew through it so fast, it, alongside Sula and Steinbeck's Of Mice and Men, became the fastest I ever read a book.
Beloved is of course Toni's most popular book. It won a lot of award and practically shot her to the height of literary fame. But The Bluest Eye, The Bluest Eye is the greatest shit, I tell you. It's my best Toni.
I did read Beloved quite late, though. I wanted to read it after Sula but I just couldn't get a free soft copy online at the time. And when I eventually found one it was a ugly copy with bad font, and while I didn't quite enjoy it as much as the others, it was brilliant still and all I ever wanted to do from then was devour the whole of Toni's oeuvre, which I will still.
For now I just want to appreciate this great genius. Thank you, Toni. You writing inspired me a lot and is still.
Rest in Elysium.