So I am just watching Tone Vays video and it seems like he has called a move correctly again.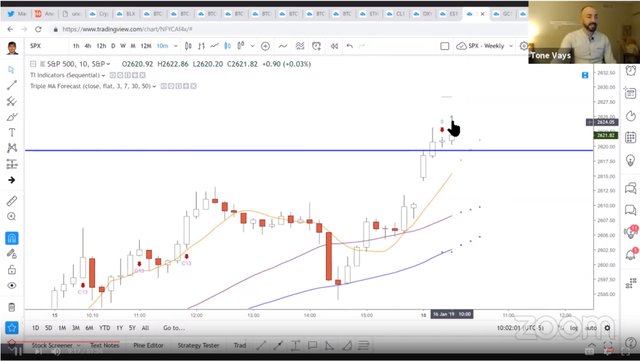 He predicts that the S&P basically topped out today and will be trading down in the short term, though he is somewhat bullish in the longer term.
He also put out a tweet recently about this move.
We can love or hate him for his bashing of crypto and steem in particlar, but much of his trading advice has been spot on!
Here is the link for his video:
Here is the link to his tweet:
https://twitter.com/ToneVays/status/1085377321983340544
Good luck!

Benefit and profit from from the steem-bounty projects
| Steem Bounty | Steem Forever | Vote Exchange Club |
| --- | --- | --- |
| | | |