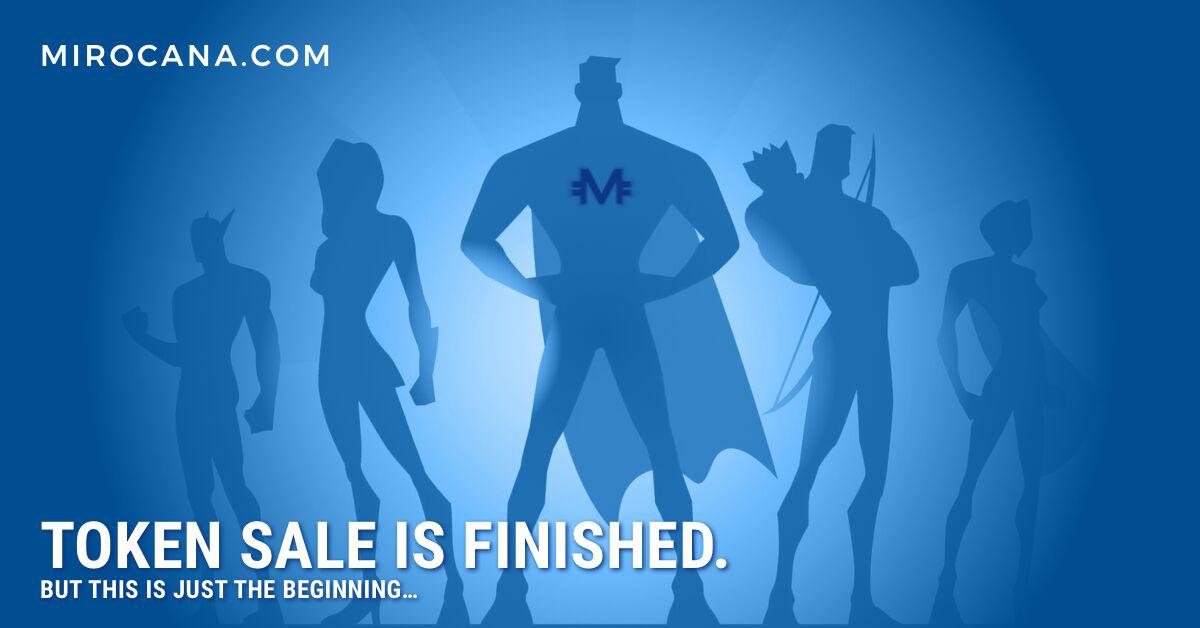 Dear friend!
Mirocana project finished one of its first development step - Token Sale. Thank you so much for support and interest in details you demonstrated! It is always great to create something new, especially when you know that people need that.
We hope, that we've created a strong and supportive community that will grow together with the growth of our system.
As you know we have a great future ahead! The whole system with all of the products and platforms will fully work by the end of 2018.
For now - let's sum up the results of Mirocana Token Sale:
Total amount of attracted funds: $2,9 mln
Token-holders: 1405
Starting from today we begin to work more active and harder to create the products, that will make a revolution in financial markets!
P.S. Please, be careful! Some people intend to sell our tokens from hand to hand. Don't be fooled by this!
MIRO tokens will be listed and available to trade on exchanges within one month after the Token Sale.