What is Redfish
It is a small Community

It is the first rank in steemit, next will be minnow, dolphin, orca, and whales source

it is an International tag, #redfish is free to use to connect fellow new steemit users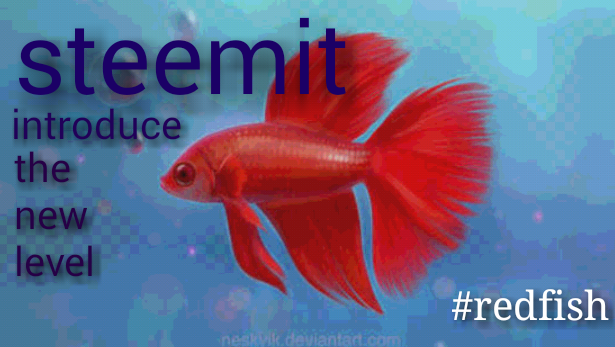 redfish is a level were you can start exploring how steemit works
helps to motivate fellow biginners to keep steeming even earning less

What is REDFISHCOIN?
Redfishcoin is the Backbone of Redfish Community for Redfish Rank in Steemit. Redfishcoin Dignify and unify all New Steemit Users. Creating little Community connect to bigger groups and Linking every users. Helping Fellow Steemit Redfish Rank and Empowering tru Our Very Own Token.
HOW IT WORKS
USERS
You are holding and aware of steemit ranking
Redfishcoin is name after the
Official New User's Rank! It can be obtained freely.
Redfish Tag User's takes the advantage of
Future value of this token.
BUYER
Redfishcoin will be bought by @redfishelp account.
All of its earning sbd will be converted to buy
Again redfishcoin! It's like mining steemit
Then rewards back to the community
Buy more coin here at
https://waveswallet.io
TRADERS
Redfishcoin can be trade to bitcoin,
Waves, Ethereum, Dogecoin, Litecoin etc.
It can be exchange in waveswallet DEX
THE FUTURE OF REDFISHCOIN LIES BEHIND THE COMMUNITY WHO BELIEVES ITS CAPABILITY TO SURPASS OTHER TOKEN IN VALUE. SLOWLY, REDFISHCOIN WILL GO HIGHER TROUGH @REDFISHELP
Support the Redfish Community!
https://steemit.com/trending/redfish
https://steemit.com/created/redfish
https://twitter.com/RedfishCoin
https://facebook.com/redfishcoin
Wallet and Exchange
https://waveswallet.io
https://beta.wavesplatform.com/
Free REDFISH
https://wavesdrop.com/?asset=5sU8dF7DyN7dKN4NiFTtVC5shqthSgTEuvKUu2iusyS2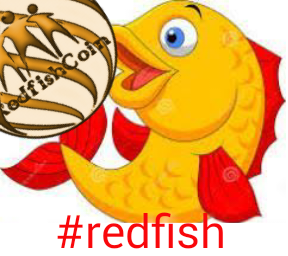 How to trade redfishcoin to bitcoin
https://steemit.com/redfish/@redfishelp/how-to-trade-your-redfishcoin-to-bitcoin-waves-2017930t1033114z
Redfish Unite!