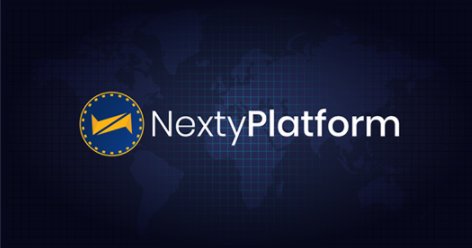 What is NEXTY?.... its the FUTURE
Nexty is a platform that has emerged to establish normalcy in the payment system and achieve the above mentioned features of a normal payment system utilizing the blockchain technology. it is also a transfer of funds method free of charge. yeah! you heard me free of charge. imagine transfering a whole lot of funds(digital cash, cryptocurrency, etc) totally free. and fast. and with the demand for quick and reliable method of payment on the rise. this is the best time for such innovation. thank you KEN ZENG(ceo/founder) NEXTY is the Next big thing check it out!
WHAT NEXTY AIMS AT
instant transfer(within seconds)

2.Completing transactions with zero transfer fee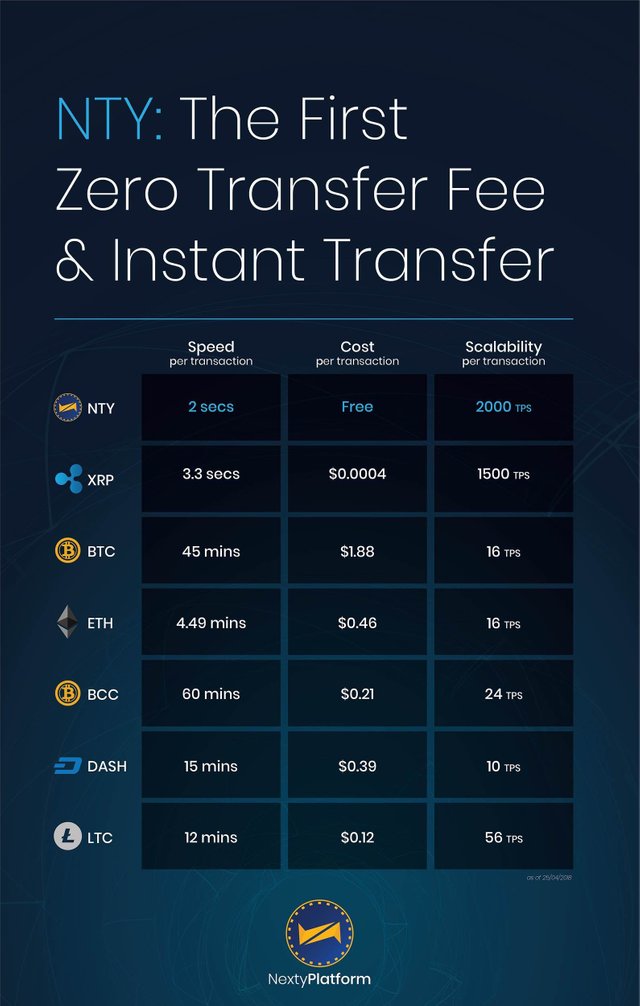 price stabilization

NEXTY IN THE FUTURE:
nexty vision of carrying out trasactions seemlessly, between customers across great distances and being able to give users a chance to set a time and date for a regular trasaction, is what makes nexty a Next world generation technology(with the help of advanced blockchain technology).
so many projects using blockchain and promising easy and fast trasactions, not being able to achive this goal just in time. But Nexty has come at the right time to bring us not just a working fast trasactions method but totally free of charge too.
NEXTY AND TECHNOLOGY USED TO SUPPORT FINANCES


NEXTY brings good flow between finance and technology,if you dont know what fintech means: Fintech is the use of technology for finances(you need to see how good NEXTY does this) check this project out
. difference between finance and technology
.Market realities encourage short-term thinking
All this leads to increase in fintech
so nexty aims to use Duo Cryptocurrency Confirmation System
WHAT IS DCCS?
Duo Cryptocurrency Confirmation System
. NTY, (daily transactions).
. NT, (transaction confirmation system) .
It uses a system btween two or more people(like the example of leica and her landlord giving in the whitepaper)
it does not use fees per trasaction but miners and holders receive a small amount at a very little rate.
that way trasaction fees is totally free. (reference white paper) (https://nexty.io/nexty-whitepaper.pdf)
IMPORTANT ABBREVATIONS:
NTY: Symbol
pNTY: Package equivalent to 10,000 NTY
NTF: Nexty Foundation Coin
DCCS: Dual Cryptocurrency Confirmation System
PoF: Proof of Foundation
NEXTY SMART STAKING PROGRAM
Asset worth can be increased by perticipating in the smart staking programme
 7-day staking  30-day staking  90-day staking  360-day staking
Bonus will be paid at the end of the staking period based on the category chosen.
Nexty brings to us what no other project could do. why not key in.( Fast, easy, free payments, think NEXTY!) Links below
ROAD MAP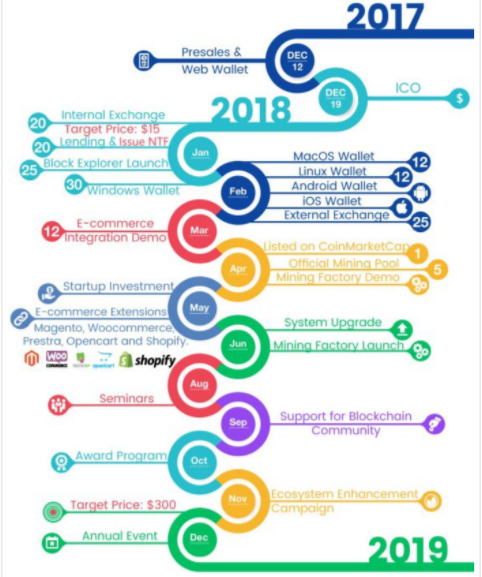 TOKEN INFO:
total supply: 220,000,000,000 NTY
Name: Nexty Token
Type of coin: Rare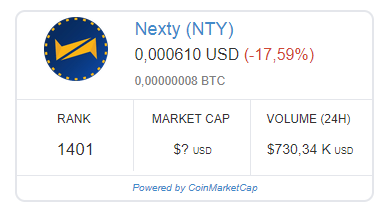 THE TEAM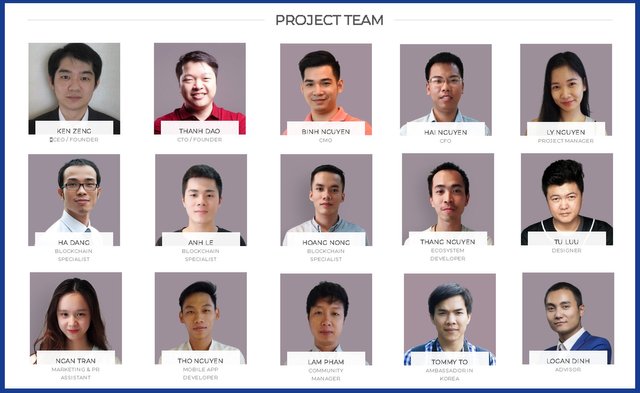 IMPORTANT LINKS(REFERENCE)
Useful links:
Website: https://nexty.io/
Whitepaper: https://nexty.io/nexty-whitepaper.pdf
Telegram: https://t.me/nexty_io
Facebook: https://facebook.com/nextycoin
Twitter: https://twitter.com/nextyio
Ann Thread: https://bitcointalk.org/index.php?topic=2498919
Author's details:
Name: dagwunobi
Bitcointalk profile: https://bitcointalk.org/index.php?action=profile;u=1762837