Waves is doing a quick surge that reach even at 0.0004 BTC high or $3.21 USD, it was quick


This data is taken from Bittrex
Its been long enough that waves is doing great,
Many news keep coming
new features added Month after month
Then the question remain, when will Waves reach $10 or even $100 each?
It is good for Waves Holders
It regain in this moment the value that was soppused to be up by now!
How long it can go up? let's wait and see
Waves has a strong foundation and has the capability to lift its value anytime!
Redfish rewards
Redfishcoin, a Waves token is doing great also
Now, it's around 0.29Waves to BUY
And 0.28Waves to sell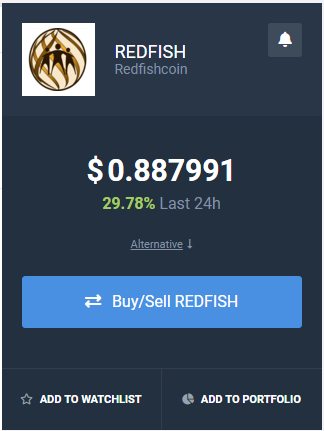 When you check on Nanu Exchange, Redfish already settle on $1
but on WavesDEX the value goes up and down!
MAY 25 is near, another monthly rewards will be given., Hold 100 Redfish minimum to receive more Redifhscoin and more Bonus along!