7 Successful People Habits
Hi friends. It's Naf. 🙋
---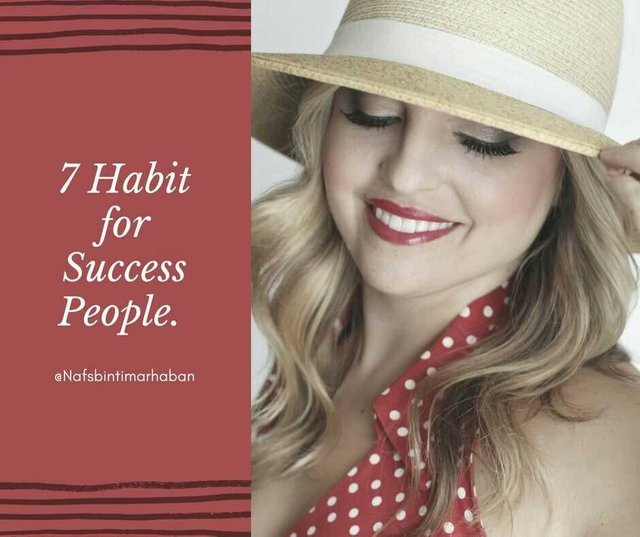 Success is the mindset. Success is a habit. A good mindset will create good habits. good habits will lead to success.
So the habits below are worth a try. Come on, see!
Take full responsibility for your life
You must be fully aware and responsible for the life you are living now. You only live this life once and there will be no time to fix all errors if time has passed. So be responsible for life now and make it more meaningful!
Prioritize and do the most important tasks first
There are so many tasks you have to do. You are confused what to do. Finally what you complete is less important tasks, so your main tasks are forgotten. So now write down your priority assignment. So that you no longer become confused and can mengsaikannya one by one.
Create your own morning routine
Successful people always have a great morning routine. They always wake up early to make their bodies relax and comfortable. It's very good morning development of health and also their mind.
Daily meditation or mindfulness practice
Meditation is quite capable of providing peace and freshness of mind. This of course also will improve the performance of the brain to work more perfectly. Of course this is very useful to perform the tasks that await.
Make health and exercise a priority
Successful people always take care of their health. they very rarely feel sick. That's why they are able to work harder to achieve success. They think health is very important. So it is with you, the step you should do is always maintain one's health by eating healthy drinks and exercise regularly.
Read and learn contionusly
Successful people are those who always read and always learn. Do not easily feel satisfied with yourself, this will certainly make you will be more willing to learn and never stop reading. Successful people even spend one book a week.
Discipline and self control
Discipline, of course, is the key to success. Successful people are those who are disciplined in their lives and always mengtrol themselves to not waste time and always do something useful for their purpose.