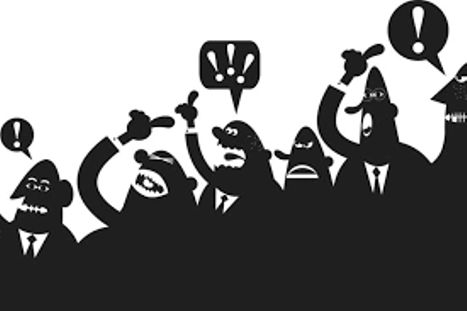 As a Steemit Author, there are a many approaches to gathering a following. One is to leave the majority of politics out of it (except support for crypto - you better get onboard there! haha) and provide non-political posts to your audience. That said, if you feel strongly about certain issues, that may be something you want to write about, which is also perfectly okay. Something to keep in mind is that, if you do choose to write about controversial issues and take a specific side, especially an unpopular one, you risk alienating some of your audience. That said, it can also gain you a devoted following who agrees with your opinion on the matter. It is up to you as a Steemit contributor to make the decision about what kind of page you want to have. I'm writing this article so that you aren't in the dark about this nuance.
If you choose to be inflammatory, my advice is to be respectful about your opinion. I understand that certain political issues are easy to get extremely passionate about and that passion can cause passionate action, such as anger, etc., so there may be times where being respectful may get lost in an argument, but it can go miles. If you disagree with someone, a respectful tone of writing will make an open line of communication easier. An open, respectful, logical line of communication will keep the trolls away, will win you the respect of your peers, and will show a composure that many lack that will set you apart from other contributors.
As a personal preference, I post a majority of apolitical content, but when I do post something political, it tends to be in a respectful way and I make it a priority to welcome respectful disagreement and open debate about the topic. I think that kind of back and forth is the only way a middle ground can ever be found on an issue and is the only way to affect real change. The donkey braying technique (imho), doesn't really make people listen. I challenge and encourage any new author with political content in mind as a main topic for their page to take that respectful, open approach to tackling their topics. This will make Steemit a more attractive place to newcomers and will make your page a welcome part of this groundbreaking Social Media Platform.
FOR MORE FREE TIPS AND TRICKS, GO TO GainingSteem.Com! WE ALSO OFFER AUTOMATION SOFTWARE FOR THE MORE PROFIT-MINDED!
AS ALWAYS, WISHES OF WEALTH AND HEALTH FOR ALL! :)