Tips For Whatsapp Applications Not Slow / Ngedrop (Bilingual) «※» Tips Agar Aplikasi Whatapps Tidak Lambat/ Ngedrop (Dwibahasa)
Tips Agar Aplikasi Whatapps Tidak "Ngedrop"
Aceh Malaka, Kamis, 24 Mai 2018
---
Send-send messages is a very common thing in the smartphone era as we experience today. Applications provided by the creator of the application is very much choice. Some types of chat applications that we often use include BBM, Facebook Messenger, Line, Telegram, Whatapps and many others. But the application that is often used for now is Whatapps or more familiar with the title WA.
Kirim-mengirim pesan memang hal yang sudah sangat lumrah di era smartphone seperti yang kita alami saat ini. Aplikasi yang disediakan oleh pembuat aplikasi memang sangat banyak pilihannya. Beberapa jenis aplikasi chatting yang sering kita gunakan diantaranya BBM, Facebook Messenger, Line, Telegram, Whatapps dan masih banyak yang lainnya. Namun aplikasi yang sering digunakan untuk saat ini yaitu Whatapps atau lebih familiar dengan sebutan WA.
Whatapps has become a commonplace application. Besides being able to chat privately. This app can also create groups or associations of specific communities and / or organizations. Sometimes sangking many join the group in whatapps then our smartphone that Random Access Memory (RAM) small will experience slow / slow at the time will process something desired.
Whatapps sudah menjadi aplikasi yang lumrah. Selain dapat melakukan chat secara pribadi. Aplikasi ini juga dapat membuat group atau perkumpulan komunitas dan atau organisasi tertentu. Terkadang sangking banyaknya bergabung dengan group di whatapps maka smartphone kita yang Random Akses Memory (RAM) kecil akan mengalami lambat/ lemot pada saat akan memproses sesuatu yang diinginkan.
The cause of the slow response of smartphones due to the number of data (files) in the form of photos, sounds, videos and documents that are downloaded automatically. So many group members or users whatapps out of the group and or remove the application from their smartphone.
Penyebab melambatnya respon smartphone dikarenakan banyaknya data (file) dalam bentuk foto, suara, video dan dokumen yang terunduh secara otomatis. Sehingga banyak anggota group atau pengguna whatapps keluar dari group dan atau menghapus aplikasi tersebut dari smartphone mereka.
Here I will share a little "Tips For Whatsapp Not Slow (Hang)". Some of these steps will help to keep your smartphone from slowing down:
Berikut ini akan saya bagikan sedikit "Tips Agar Whatapps Tidak Lambat (Hang)". Beberapa langkah ini akan membantu agar smartphone Anda tidak Melambat.
Ikuti sesuai gambar:
Langkah Pertama
Pilih titik 3 pada pojok kanan atas yang sudah dilingkari.


Langkah Kedua
Pilih menu "Setelan"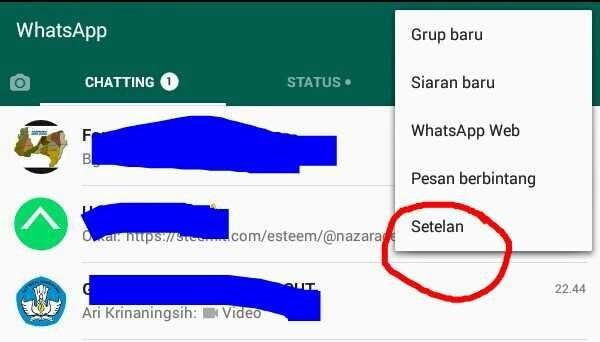 Langkah Ketiga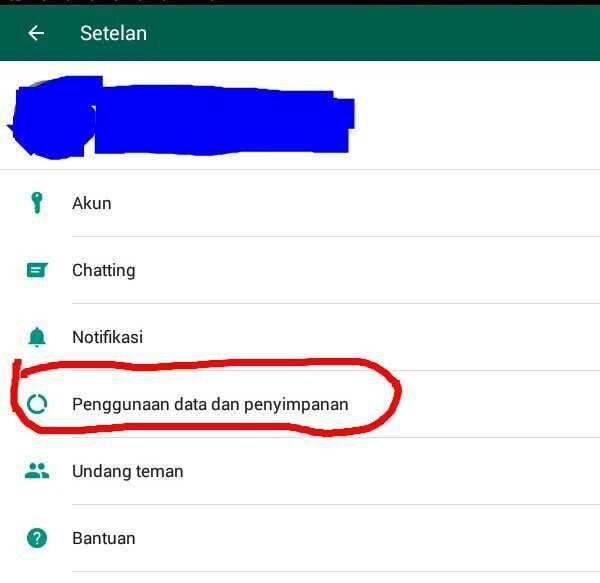 Langkah Keempat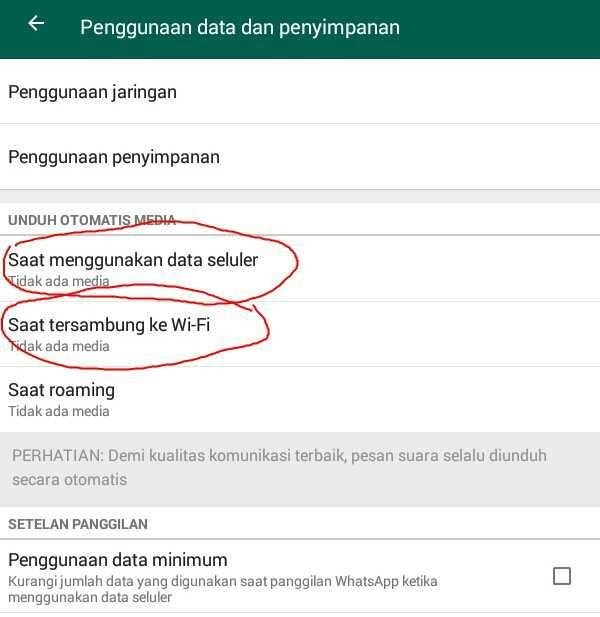 Langkah Kelima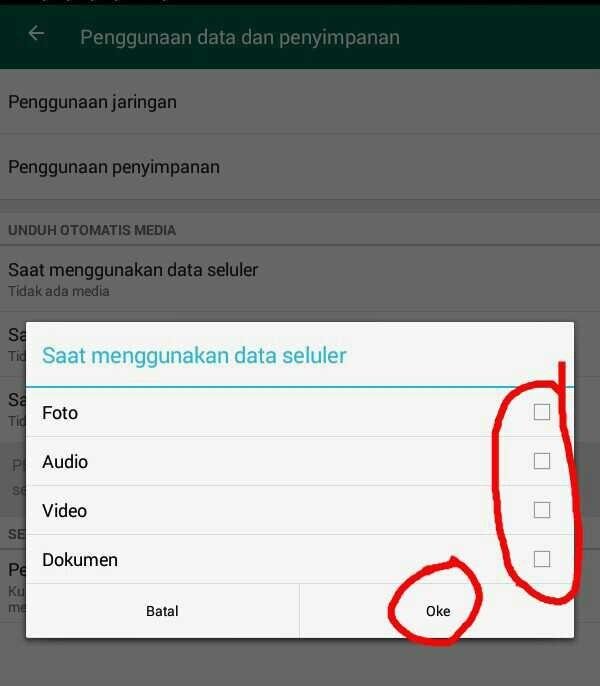 Langkah Keenam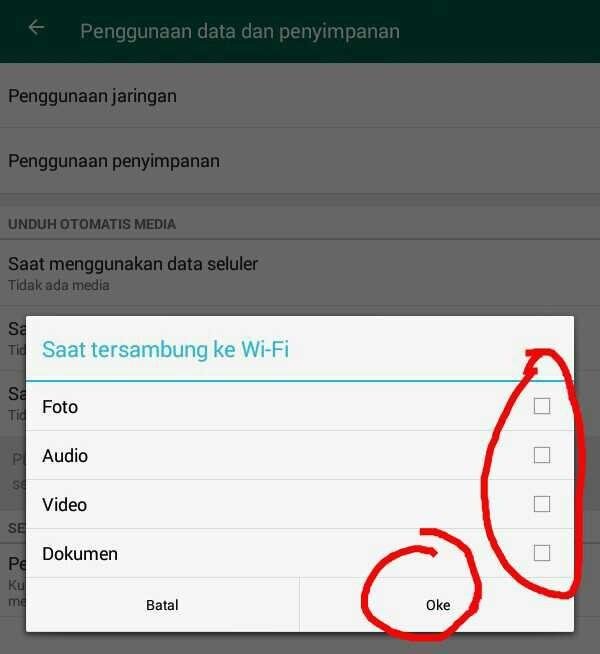 Menghapus Riwayat Unduh Data
Langkah Ketujuh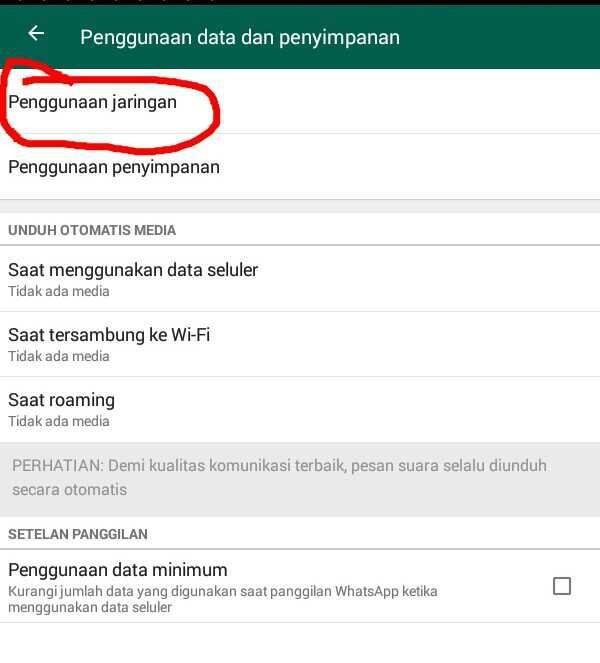 Langkah Kedelapan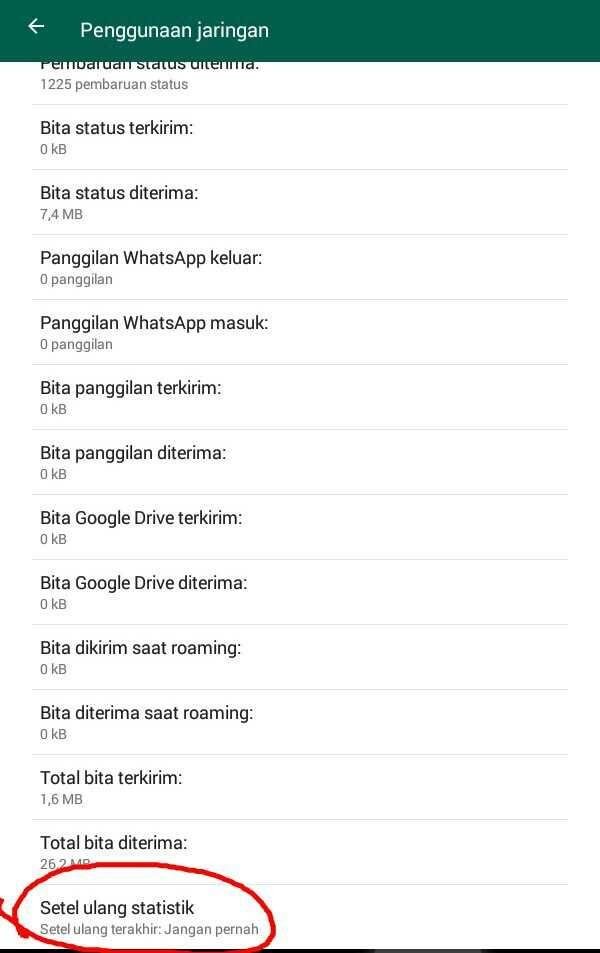 Langkah Kesembilan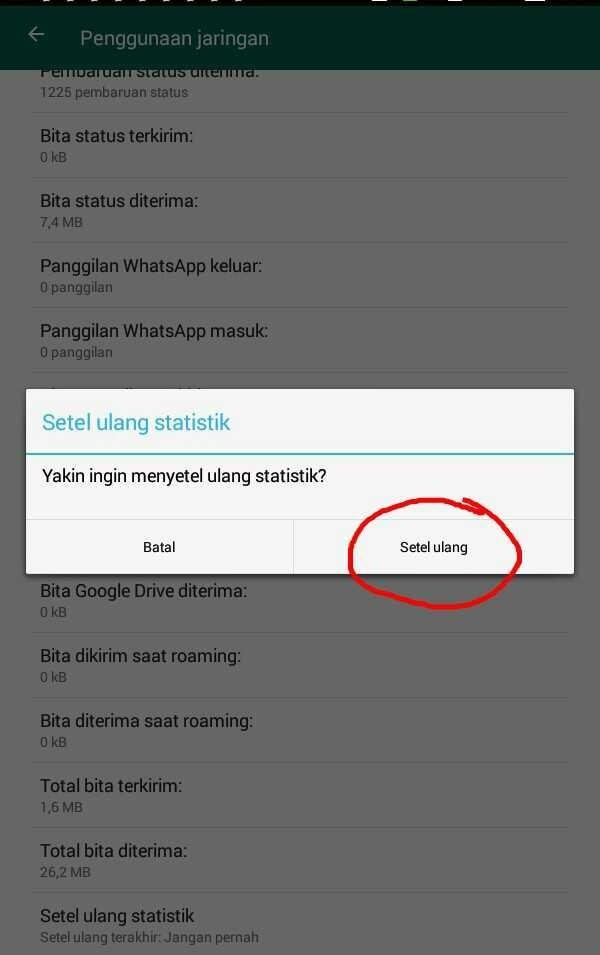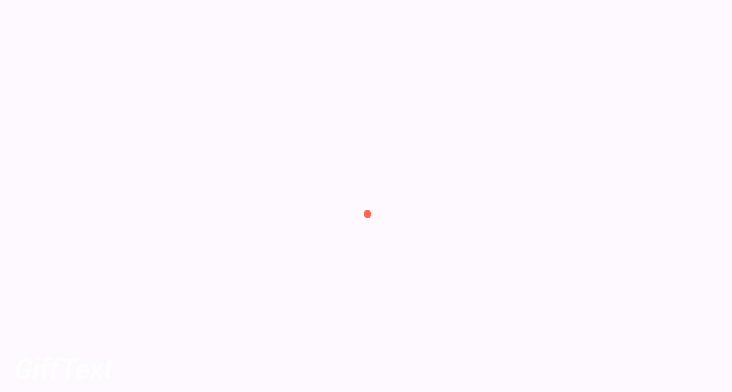 ---
---
---