She walks around selling matchsticks and tissues down the street
Chased by a nightmare, digging deep. denying her any peace
Holding her down under sheets, denying her any sleep
Just a ten years old girl taking care of her little brother aged three
See, it used be, fun and neat, till their building became a ruble of concrete
Now she stays in the remains of where school used to be
Working down the street selling tissues and matchsticks
Water and food running out, as the clock counts down in fast ticks
She's either ignored or given money just to pose sad for #instapics
"Oh look, I helped this girl out, Comment, follow, or at least like" Click
She left her smile under the bricks where her dad is.
Her hope died, with the same bomb that killed her mom that is.
See, I know that because I see people like that all the time.
Kids washing windows, barefoot as cold wind blows, for a dime
No purpose or rhyme, they stand there till their decline
It's all they know, begging people as they go, their one mean to survive
They strive just to be alive, with the cold cutting them up like knives.
But all they are is a bunch of fake news and lies.
Just a like on facebook, and a comment from people as they look.
Wondering how much courage it may took, you to show these kids you're on their side
Scams and parodies disguised as charities.
"Oh I'll give half the money to white helmets and the rest for me"
It's a lesson of marketing you gotta first create the need.
Fund your so called "Enemies" Weaponize them and be discrete
Then tell people the classic story, that gives all the glory, holding bloody pictures for the world to see
I can see through you, all the tears and boo hoos, you don't trick me.
So wait till hour zero, till they ask for you, the hero. you had the world deceived.
And as the day is over in joy tears,
when the "mission accomplished" banner risen in cheers.
I ask you if these, children and their death screams, have you ever denied you few minutes of sleep? or one minute at least?
She now walks in the cold, warming herself with stories told, by her mom's in those old days
As the cold turns her toes stale, her bones frozen and her skin pale, a smile covers her face.
When the memory of her father grew, she tastes out the hot chicken soup , he used to make
Holding her brother to feel completed, knowing that the cold left him defeated. she starts to break
looking up the sky, begins to cry "Do you think this is fair? Do you even care" She creamed but no sound was made
Now the matchsticks are up for grabs as she begins fade. A whisper she makes "I'm sorry mama, I couldn't wait"
Now those matchsticks have no owner, I guess, matches on sale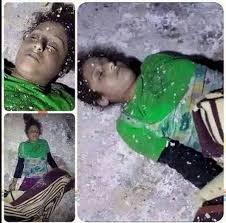 Source