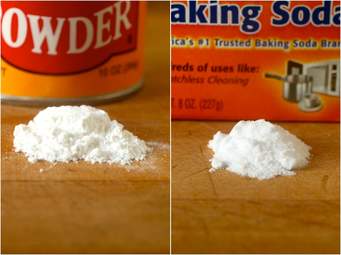 Source
1. Baking Soda or Baking Powder
We all know baking soda. The one we use to bake cakes and other pastries, sometimes we use it in cleaning our bathroom or kitchenwares. But, did you know that it's also a very effective remedy in getting rid of your pesky pimple or acne?
Baking soda also known as Baking powder or sodium bicarbonate is a well-known natural remedy for pimples and also very effective. Not only it is natural but it also has mild but powerful disinfecting and germ-killing properties. Baking soda destroys fungus and bacteria while it sucks up excess oil. On the other hand, it also stimulates the growth of new skin cells. Thus, your skin becomes softer and more attractive.
How to Apply:
Mix equal portions of baking soda with water until it forms a thick paste and put it on your skin. Leave the mask on your face for 30 minutes and then rinse off with lukewarm water. This humble kitchen remedy is not to be ignored, it's cheap, has multi-function and purpose yet very effective.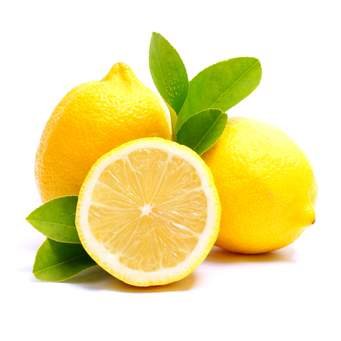 Source
2. Lemon
Another quick way to get rid of pimples is the use of lemon juice. Lemon is rich in ascorbic acid also known as vitamin C. The juice helps pimples dry up faster. Be sure to use fresh lemon juice and not bottled juice, which has preservatives. There are a couple of ways to apply this remedy.
How to Apply:
Before going to bed wash and clean your face and dip in a clean cotton buds in fresh lemon juice and apply it to the pimples. Another trick that adds to the remedy, you can mix one tablespoon of lemon juice with one teaspoon of cinnamon powder and put it on the pimple area overnight. As you wake up in the morning, wash the skin well with lukewarm water. However, this particular remedy is not suitable for all kinds of type of skin especially those with sensitive skin where it leaves redness to the skin. So make sure to use the kind of remedy that fits on the type of your skin.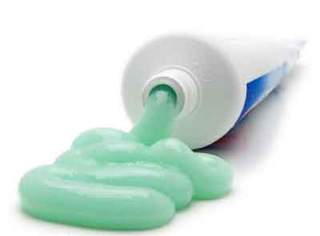 SOURCE
3. Toothpaste
Toothpaste, we all use this every morning by the time we finish our meal and by the time before we go to bed. Did you know that toothpaste is one of the clever tricks that you can put on your sleeves by getting rid of your pimples? Even the most famous and beautiful Hollywood starts like Amanda Seyfried and reality TV show, Khloe Kardashian also Victoria Secret Model, Gigi Hadid made a confession in one of their interviews that they use toothpaste to get rid of pimples. This cheap and clever trick on their sleeves might be yours to, so there's no harmful reason not to try, right?
Note: Use white toothpaste; Must avoid using gel toothpaste.
How to Apply:
Before going to bed, apply some white toothpaste over the affected skin area.
In the morning, wash your face with water and you will see a significant improvement in the swelling.
If you wish, you can repeat the process in the daytime if you have nothing to do at daytime just make sure to avoid exposing yourself too much on sunlight and apply moderately, to prevent skin irritation. Toothpaste has also some chemical content, which can also irritate sensitive skin. Just make sure the toothpaste remains on the pimples for at least half an hour.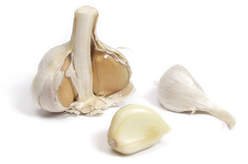 SOURCE
4. Garlic
Garlic is well known of their healing properties in lowering blood pressure and in aiding the heart because of its oil content. Research study shows that garlic is an antiviral, antifungal, antiseptic and antioxidant agent, which can also help in the fast treatment of pimples. Its the sulfur in garlic that promotes quick healing of pimples.
How to Apply:
Cut a fresh garlic clove into two pieces or better you can mince them for better and much effective results.
Rub the garlic on the pimples and leaved it for five minutes or more before washing the skin with lukewarm water.
Repeat the treatment several times a day.
It can also help purify your blood by eating one raw garlic clove daily . But do not to eat too much raw garlic as it can upset the stomach.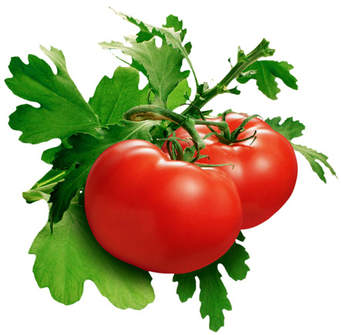 SOURCE
5. Tomatoes
Tomato actually helps in eliminating excess oil from the face also keeps the skin fresh and healthy. Rich in lycopene, tomato has an antioxidant that protects the skin and acts like an anti-aging product. It also fights redness of the skin and prevents cellular damage. The antibacterial ingredients of tomatoes make it good for removing black heads. It' a very good natural remedy in shrinking skin pores, smoothening and whitening the skin. So why need to go to spa when all you need is this cute little red plump fruit that you usually cook and put in your favorite salsa or Italian spaghetti.
How to Apply:
On your face put a mask of fresh tomato juice and then leave it on for at least one hour before you wash it off. Some people would just slice off a piece of nice fresh tomatoes and scrub it on their face and leave it for an hour and then wash them.
---
Our mentor @surpassinggoogle has been very supportive of our group and other groups too. Please support him as a witness by voting him at https://steemit.com/~witnesses and type in "steemgigs" at the first search box.
If you want to give him witness voting decisions on your behalf, visit https://steemit.com/~witnesses again and type in "surpassinggoogle" in the second box as a proxy.
Others that are good: @beanz, @teamsteem, @good-karma, @busy.org, @esteemapp, @hr1, @arcange @bayanihan, @acidyo, @anomadsoul, @steemitph, @henry-grant and @paradise-found, also the many others who have visited My posts. Pls. support them too. I am grateful for that and for everyone who has helped me and my friends. Thank you very much.