The meeting of two families before wedding, ( Pamanhikan )
Pamanhikan is a tagalog term for a pre wedding arrangement, it always be part of the Philippine culture and tradition to have this occasion before the wedding. Pamanhikan is an awkward moments where the families of both bride and groom will get together to discussed further the incoming wedding ceremony.It is also a formal way of asking the daughter's hand for a marriage.
Few filipinos are practiving old tradition of "Pamanhikan" but mostly today it was just a simple gatherings where both parties spend hour or so for a talks about the wedding plans and having meals, snacks after.
Old tradition of Pamanhikan is way different from today. Before, Groom is need to offer his service ( paninilbihan) to the family of the bride to show his worth. Most commonly, they need to do the household chores like what mostly the fathers do that includes wood chopping, water fetching and to farm plowing. But this practices has been forgotten already nowadays. Due to advance technology, due to advance civilization pamanhikan became a normal activity or event for Filipino people nowadays.
But one thing that has never changed from the old practices, is to bring the family to witness the agreement of both parties. It always be the bride to host the event and the grooms should bring all his folks including friends and relatives to witness the Pamanhikan.
My experiences and expectation was different, but it was successful indeed!

Yes you heard it, i just did my pamanhikan to @steemit-again yesterday, May 20,2018.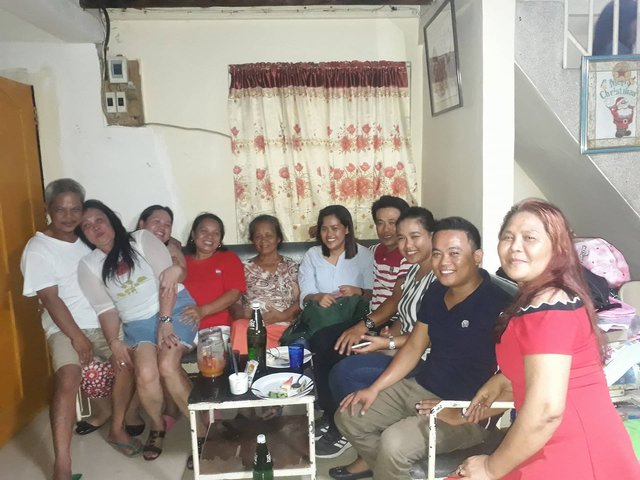 The chedule of Pamanhikan was planned 2 weeks ago. Both parents are informed about the incoming pre wedding event and everyone are excited about it. But one thing we are not familiar with if how "Pamanhikan" are perform for the bride practices. We are not in the same place, he is "Bisaya" and i am "Illonggo" which has different ways of practicing pamanhikan.
So i asked people from Visayas area on how this things are being performed. In Illonggo practices, it was just a simple gatherings and sometimes it is held in a restaurant with both parents and parties are invited.
In Visayas, the practices is way different. It should be a gathering with all the relatives are invited and should be present. And it was, lol. It was like a small party with foods are being served by a catering services and its like a special occasion. My party traveled 6 hours to Dumaguete for the Pamanhikan. With me is my Mother, My Uncled and Nieces and Cousin. We are 6 in groom side. We arrived at 5 PM and we surprised a lot of people are there.
The talk started after getting to know each other, but it was not the old way of practice. It was just a simple talks with all the plans has been discussed and the possible support from both parties.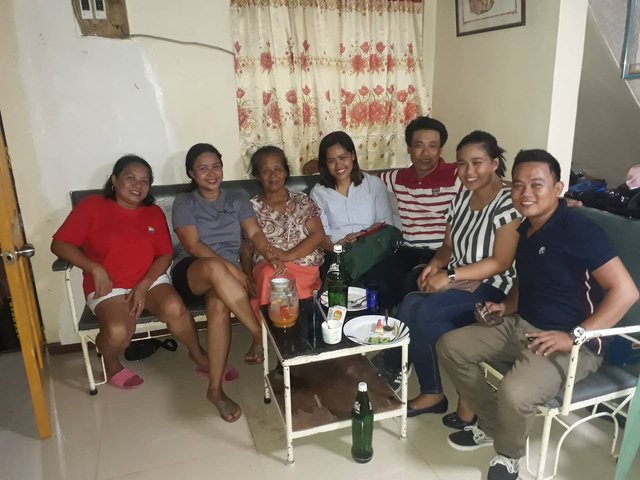 Both parties share their thoughts and wisdom for us both parties offer their full support, their blessings for the upcoming newly wed. I was so happy after all, it was the final touch for the upcoming wedding for both of us @steemit-again and me. I am happy knowing that his family are all in full support for the wed.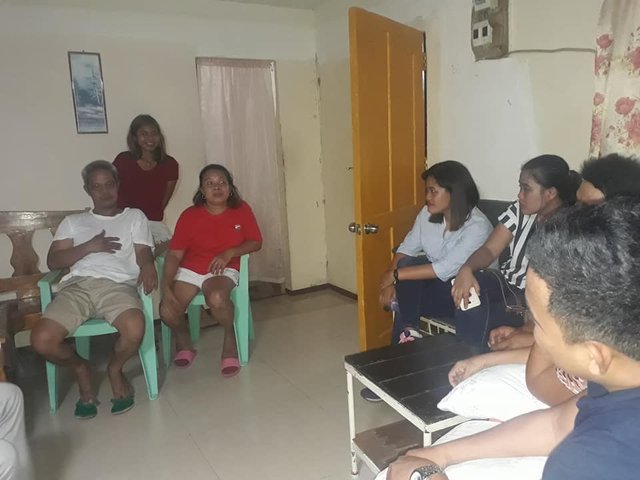 The Pamanhikan is very important before the wedding, there are things that both parties ( Bride family and grooms family ) should know. The schedule of the wedding, the preparation they should be aware of it. They might suggest something for the betterment of the upcoming special days and sometimes they offer their support in terms of financial and the needs.