As we continue our campaign we met new faces and different people from different walks of life. They are interested to discover their skills in writing and at the same time they are very excited to start making money with steemit. With my team, we are committed to share steemit to random people who would like to learn on how this opportunity works. We are doing it for free and without expecting for anything in return.
I was so excited sharing to random people how steemit helped me and changed the way i look into online opportunities. Steemit made secret millionaires who are earning for good.
We are happy to see them learning new things and eager to explore steemit.

Promotional steemit, this is what we are doing in our place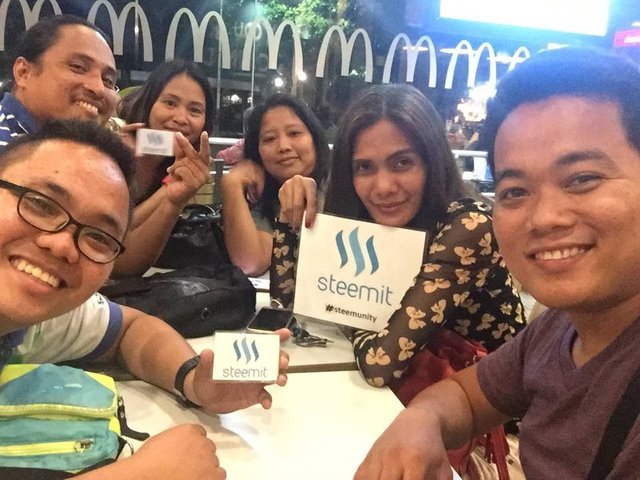 With @stewart-suarez @zenfernandez and @jhunfer888 we met people who are interested to join steemit under our team. We just had a very productive day in Dumaguete city. Promoting steemit to people is kind of achievement we have. Why? Because it's one way of helping them out to learn new opportunity that might change their life.
These people are active in facebook, they are sharing thoughts, post and anything in their mind. But, they never get paid from it. After knowing steemit, they amazed how this system works.
As a team, we are committed to work on it, its part of of our journey as a steemians and we stand to our mission and vission, to continue touch lives of every individual by sharing steemit to them.
They love facebook but they will love steemit even more.

After sharing steemit to them, its time for them to shift their hobbies, its time for them to steemit!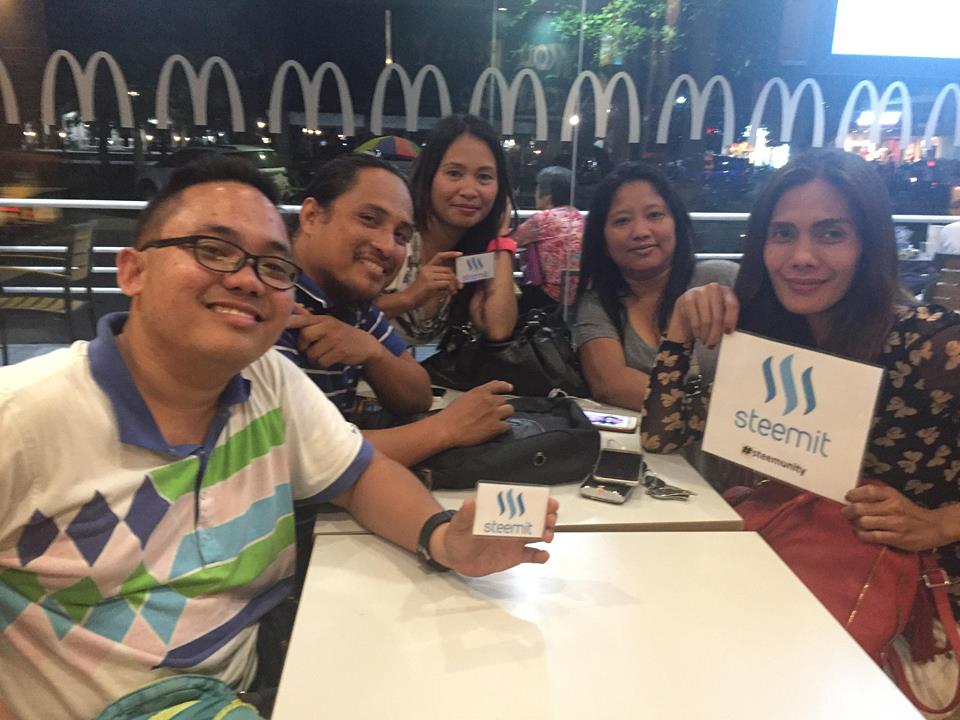 Almost everyweek, we met new people. We do one on one orientation and group orientation as much as we can share the steemit system. Cryptocurrency, blockchain and bitcoin is the hardest part of the orientation to let them understand the function of it. But after learning about steemit, everything will just follow.
I am encouraging everyone to share steemit to their friends and family. This way, they can help them to earn and helping steemit become the number on socializing in the world.


Our mentor @surpassinggoogle has been very supportive of our group (#SteemUnity) and other groups too. Please support him as a witness by voting him at https://steemit.com/~witnesses and type in "steemgigs" at the first search box.
If you want to give him witness voting decisions on your behalf, visit https://steemit.com/~witnesses again and type in "surpassinggoogle" in the second box as a proxy.
Others that are good: @beanz, @teamsteem, @good-karma, @busy.org, @esteemapp, @hr1, @arcange @bayanihan, @acidyo, @anomadsoul, @steemitph, @henry-grant and @paradise-found, also the many others who have visited My posts. Pls. support them too. I am grateful for that and for everyone who has helped me and my friends. Thank you very much.