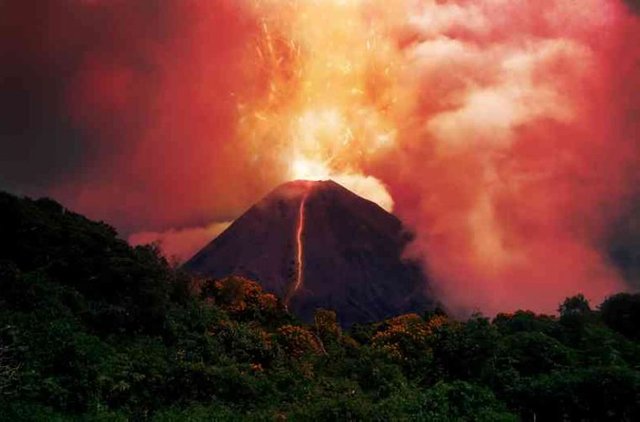 When we think of volcanoes the first image that comes to mind is dangerous hot lava flowing and a cloud of smoke. The tri-colored lakes of Mount Kelimutu and the observatory on Mauna Kea make these two volcanoes a must on my bucket list.
There are 3 types of volcanoes:
# Strato – is a steep sided cone formed by layers of lava and ash, it has an explosive eruption with a high-speed flow of thick lava which cools down quickly, rock, dust and hot steam (pyroclastic flow);
# Shield - is broadly shaped with long slope sides, it has fluid lava which pours out of the vents and spreads in all directions;
# Cinder cone – is a very steep cone built from glassy lava fragments which explode from the volcano and cools down very quickly.
Mount Kelimutu – Indonesia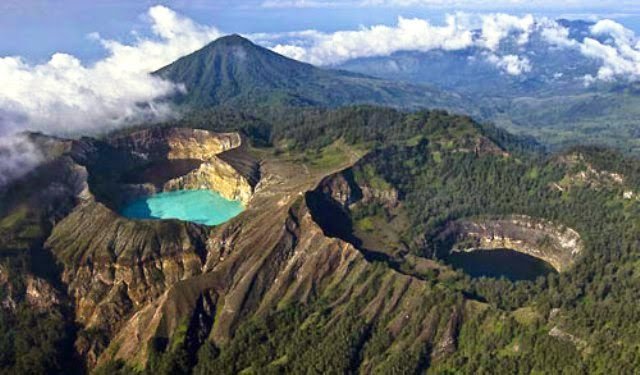 Image Credit
This scenic volcano on the beautiful island of Flores, Indonesia is a popular tourist attraction due to the naturally occurring phenomenon of the exquisite changing colors of each of the three volcanic crater lakes. The unpredictable colour change is influenced by the oxidation-reduction chemical dynamics in each lake.
On the western part about 1.5km from the other lakes you will find the mostly blue lake,"Tiwu ata Mbupu" (souls of the old people). The other two lakes are located right next to each other, "Tiwu Nuwa Muri Koo fai" (the spirit of young people) and "Tiwu Ata Polo" (the spirit of the soothsayers) which are separated by a crater wall of about 50-120 meters, they are respectively blue, green or red. This volcano's last eruption was in June to July 1968.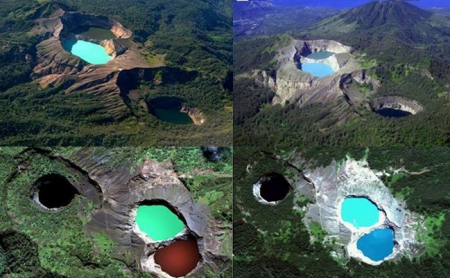 Image Credit
To get to this crater you need to hike 1.5 km till you reach the 127 steps which lead to the edge of the crater, at the summit of 1 690km high you will enjoy the panoramic view of the lakes. Best times to view these lakes are in the early mornings during July and August.
Mauna Kea - Hawaii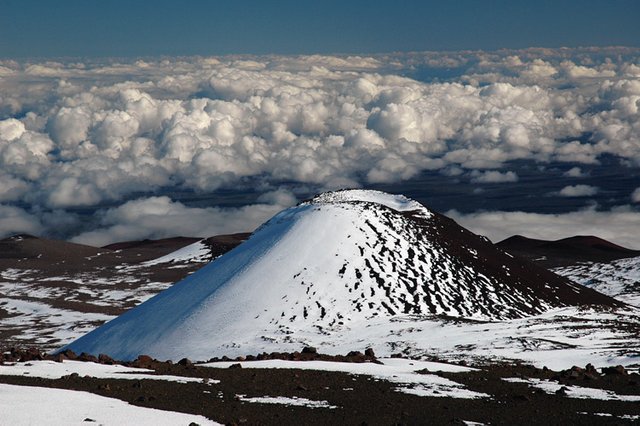 Image Credit
Mauna Kea is a dormant volcano and one of the five volcanoes in Hawaii, it towers 4 200 meters above sea level and its peak is the highest point in Hawaii. Nearly half of this mountain is under water and if you take these measurements into account it will then be the tallest mountain in the world reaching a height of 10 000 meters from the sea floor to the summit. Most of this mountain is made of shield-building lava and the summit is covered with glacial till.
Mauna Kea mountain is an astrologers' paradise with pitch dark skies and low humidity. It has an observatory with 13 large telescopes operated by research teams from all over the world. It is reckoned to be the best place to study astrology.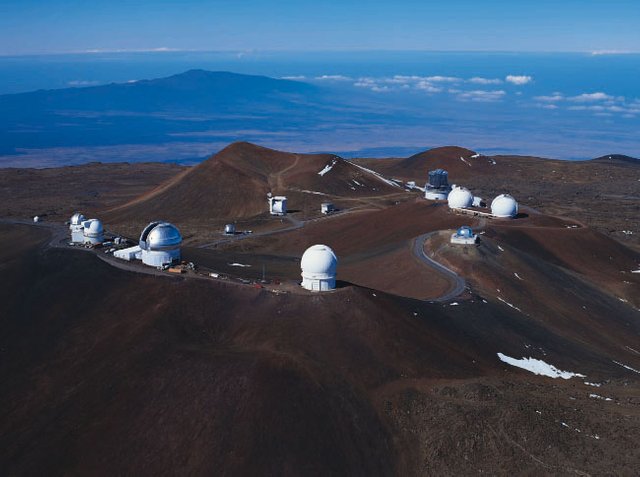 Image Credit
Visitors to this summit needs to be over 16 years of age and in good health, as you can experience altitude sickness due to the quick 2 hour ascend by car from sea level to 4 200 meters above sea level and at that height, there is 40% less oxygen.
Follow this link to experience the skies from one of the telescopes at Mauna Kea:
https://petapixel.com/2013/10/05/stunning-time-lapse-mauna-kea-observatories-milky-way/
Video Credit
Sources:
http://study.com/academy/lesson/types-of-volcanoes-shield-cinder-cones-composite-cones.html
https://www.hawaii.com/big-island/attractions/mauna-kea/
http://allindonesiatravel.com/tri-colored-lakes-at-mount-kelimutu-flores/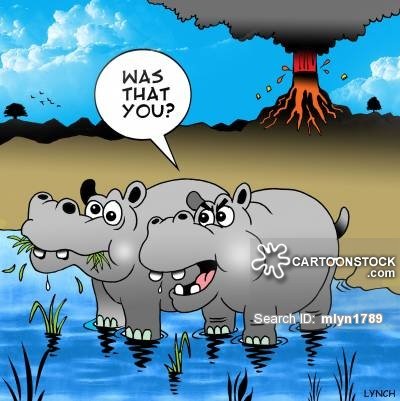 Image Credit
Keep smiling, reading, writing and voting!!