I am going to ask you to watch something extremely disturbing called "I Was A Sex Slave to Europe's Elite".
As a disclaimer, there are parts of the video below that will make you want to stop watching, but it is worth the view to honor this incredible story.
After you watch, read below:
.
.
.
.
.
.
.
.
.
.
.
.
.
.
.
At 3:50, Anneke Lucas brings up several very interesting points about female sexuality, objectification and liberation that I would like to discuss.
In Anneke's instance, I can completely understand the perspective and conclusion that female liberation is partially about the removal of a certain layer of sexuality from your being. When you have lived a life that forces your identity as a sex object upon you for 6 hours a week physically, and 24 hours a day mentally, for a period of at least 11 years, taking this stance is honoring the absolute power of overcoming. Anneke qualifies in my book, as one of the most extraordinary women in the world for being able to live past these experiences. We should all honor her courage and the depth of her grace, a beauty known only to those who obtain flawless strength through overcoming severe challenge.
I would like to point out that she is not the only woman who is a slave to the idea of sexuality. This narrative is pervasive through all those who buy into the mass mind mentality and cultural manipulation of women as objects for the proposes of economic progress.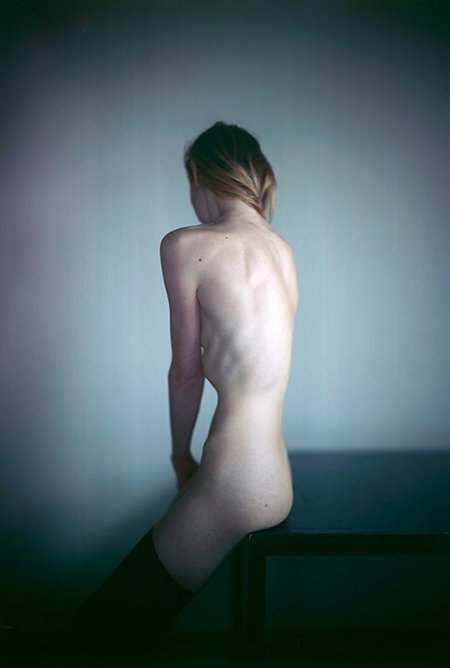 I grew up differently, but can empathize in my own way, from a place of privilege, with her struggle. As a child, I was surrounded by people who worshiped the fears consumer culture instilled. I too, was surrounded by the idea of youth and women as a sex object, an identity most people embraced to fit in with magazine trends and radio stations. My mother who, in spite of several severe character flaws, was strong and independent, never let me see myself as "the property of a man" or "the tv's idea of a woman".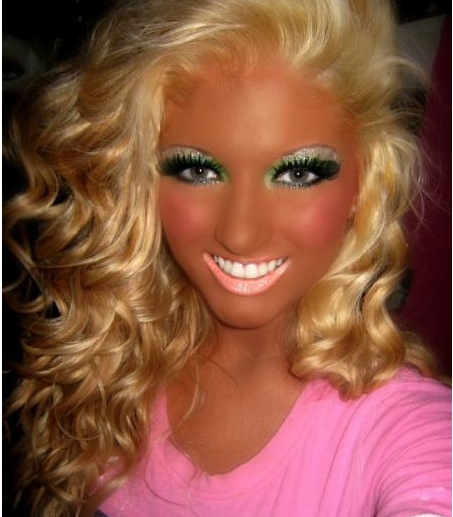 I found myself an ugly duckling growing up, which meant on another more unconscious level, men and women did not want to project their sexual fantasies on to me. As I grew into myself, all of this changed, but I will save that story for later. Growing up was a long, unrequited love story in which I played the role of "girl who is your best friend". This had its benefits and its heartbreak.
Benefit: I was the ear men felt comfortable sharing their innermost feelings with. I was a girl, I loved them, I would listen, I would help them, and on a core level, I would understand their struggle and their needs just as I would listen to the needs of the jealous women around me who wanted me to be less beautiful, and would go to great lengths to manipulate me into feeling less so they could feel more powerful. I am very lucky to have trained this skill for empathy and to have overcome the bad behaviors of others, but these conversations were painful.
Heartbreak: I would always be hopeful, but every desire ended empty as men I loved would always reveal their crushes and attractions to other women. Although this would destroy me emotionally, I would always set them up with the girls they wanted to be with. This was my act of true love and complete sacrifice.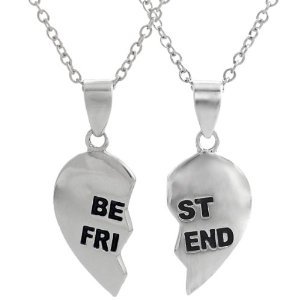 I had my art. I loved myself.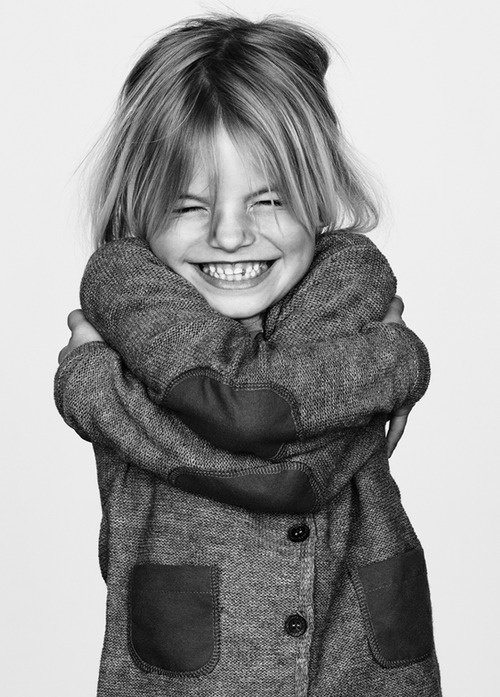 These experiences bruised me on a core level. For years, I sought affection and was denied by any man who wasn't gay and in love with my confidence. I learned from these experiences. How to love deeply. How to love unconditionally. How to forgive. How to love myself in spite of the world who told me I should be their idea of a woman, their idea of beautiful.
Looking back on this now, most people who I share this story with cannot see that I could have been in this situation. But I was, and for a long time, I had a very serious emotional need to feel loved and to be beautiful.
Once I grew into myself and cleared a few negative relationships from my life, I reached the ability to feel empowered in my beauty. I had earned this right. I had worked for years to attain this form. I wanted to shine because my spirit felt light.
But I quickly learned people are afraid of radiant women.
When you grow into beauty and have not been taught to value yourself for looks, but for the character of your actions, the strength of your heart, the clarity and depth of your mind, the power of your self-love can call out the ugly in others who have bought into a lifetime of fear.
I would share a story with you here to recount the way in which my life was threatened for being a powerful woman, but I would like to pay respect to a dear friend of mine, Lu Li, who published my story in her book Dear Female Founder.
I encourage you to flip to the last pages if you would like to read the truth about how my personal power and faith in humanity caused my very life to be threatened: https://www.amazon.com/Dear-Female-Founder-Let…/…/0995608105
The self-expression and celebration of beauty is my personal liberation from people who have used hate and ignorance as a weapon against my self-love and freedom.
I model not because I need the validation. Not because I am trying to be sexy for power. Not because I feel women should be represented by a "standard" of beauty that I can somehow embody. Quite the opposite. I model because I want other women to know the truth. Looks are far from the qualities that make you beautiful; your physical form is not what makes you a woman. You are beautiful because you own and love yourself as you are. You are not measured by a scale or your pant size, no. You are measured by the number of hours in a day and how you choose to spend those moments carrying out good deeds and powerful actions of change. Your worth is determined by how you treat yourself and most importantly, how you treat others. You are beautiful on your own or with a person you love, and regardless, you are not even remotely defined by your beauty! Celebrate it, but understand you are so far beyond that shallow definition of worth.
We are brought into this life not to consume what we are sold, what we are told to believe, to passively exist. No. We are here to fully and deeply "be" through questioning and through experience.
Anneke's story is one of the most powerful I have ever heard. Mine can not even attempt to compare. There is no greater crime in humanity than what she endured at the hands of a cruel and twisted world. In uplifting and honoring her honesty, I hope that my truth in some small way, can also serve as inspiration for you.
From the seeds of a great pain, the most unique and extraordinary flora arises. The brighter the light, the harder the darkness will fight to destroy it, so, should you ever face the darkness of oppression, be as the dust of stars, the light of moon, the breath of sun and depth of sea. Shine on my sisters and brothers. Shine on.