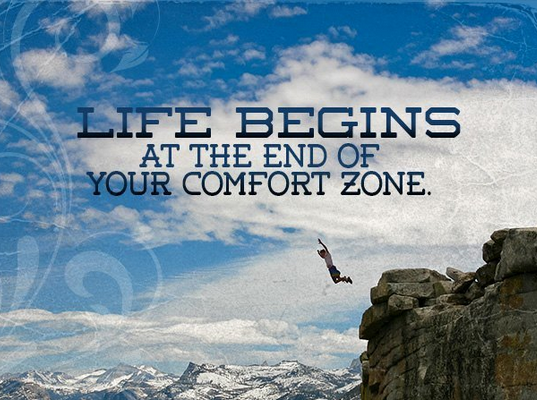 Last week I attended a three day seminar on different personality types and how to get along better with people in work situations.  This was quite interesting.  We had to complete a questionnaire on various life scenarios and then received a result with our personality types.  We then received a twenty page document that we have to work through to improve ourselves.  Mine was rather accurate.     
I actually found out quite a lot about myself.... but not necessarily things I did not know.  It just makes more sense now.  
Although we are unique in our own ways we all have different personalities and we do NOT all get along equally. In the work place it is usually expected that we all just get along, but it is sometimes very difficult as our personalities clash and it is extremely difficult to work with someone you dislike.  
I work in an online environment so we mainly use Skype to communicate, but if you don't speak to someone face to face, then things can sometimes be interpreted the wrong way when you are busy and you just answer shortly.  This has caused unnecessary issues, and hopefully now that we understand each other better it will eliminate these issues.  
One of the things that stood out during feedback is that we are all stuck in our comfort zones.  We are so used to do things our way and to stay in our protected environments that we are scared to take chances.  This had me thinking the whole weekend.  
Why are we stuck?
We are stuck because we are set in our ways. What can you do to change your circumstances? Even if you are happy and content...Just think about this for a minute....is your life exciting enough?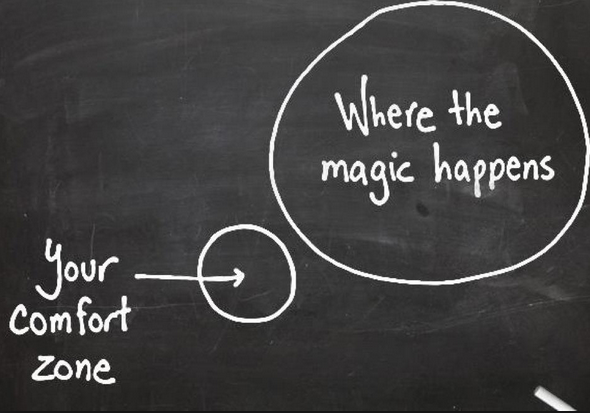 What if you miss out on things just because you are scared to leave your comfort zone?  What if there is really magic out there? We are so ruled by our habits that we are sometimes scared to do new things.  It doesn't have to be something big.  Just a little bit everyday.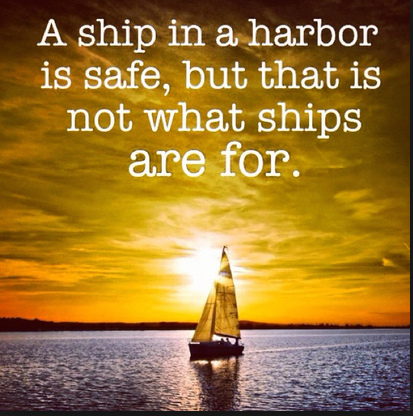 How do we step out of our comfort zone?
"A dream is your creative vision for your life in the future. You  must break out of your current comfort zone and become comfortable with  the unfamiliar and the unknown."  
Denis Waitley 
To step out of your comfort zone does not mean that you have to go jump out of a plane or down a mountain.  Baby steps will do... 
Ever thought about any of these things?
Learn something new.  Find a topic you are interested in and start to do research.  It might be a new exciting route to follow.  
Find a new hobby.  There must be something out there that you have wanted to do for a long time...try it!
Try a new recipe with weird ingredients that you do not usually cook with.  Put in a little effort.
Change your daily routine.
Make a new friend.  There are some interesting people out there.  
Go sightseeing.  I am sure that there are places out there that I have not seen in my area.    
Compile a list of things that you have always wanted to do and start with number one on the list.  
Don't regret anything!  If something new is not working, try something else.
Every little thing that you do will make you feel better about yourself.  If you miss out on life it is nobody's fault but your own.  Life is meant to be lived.  It is necessary that we step out and do something adventurous.  Life is too short and one day it might be too late.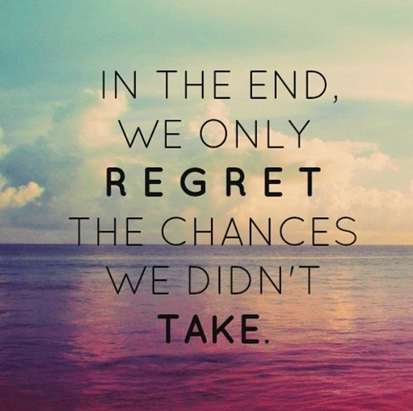 My new year's resolution is to do one new thing each month for the whole 2017.  That would give me twelve new experiences for next year. I have made my list.  I dare you all to make a list and to do the same.  
 "We shall have no better conditions in the future if we are satisfied with all those which we have at present."
Thomas Edison 
If you enjoyed reading this, please