Arif TikTok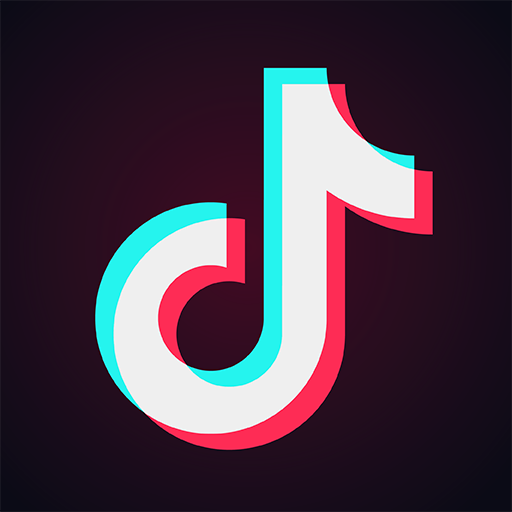 It's a way to laugh at how hopeless everything is … Screengrabs from corecore TikTok videos. Composite: Jimmy Nguyen @jimmys_eggs/ Ampers Anthony @ampersanthony
Culture
'Why am I crying over this?': how corecore TikTok videos caught the mood of Gen Z
Sad clips from films, TV shows and TikTok are being spliced together over melancholy music – and they're raising a smile among hopeless young people
Hannah Ewens
Hannah Ewens
Thu 30 Mar 2023 13.14 BST
Jimmy Nguyen, an 18-year-old student, saw his first "corecore" video on TikTok in January. He can't remember which one it was – there are so many of them now. But he says it was typical of this new trend of video: other TikTok videos, celebrity or podcaster interviews, TV show and film clips spliced together over some sad or ambient music. They're depressing, full of existential dread and usually on the theme of disconnection and alienation. Nguyen initially thought, like other users, that these videos were a joke. They're crudely edited and the name in itself is a sarcastic reference to the proliferation of micro-trends emerging from TikTok since 2020. But he was soon staying up late at night in his bedroom making corecore of his own.
"As I was making my first video I started to really see myself expressing how I was feeling and it felt relieving because I didn't have anyone to talk to and explaining my emotions is hard," he tells me. "But that video felt like an exit or gateway to those feelings." In it, clips of Lee Jung-jae, the lead in Squid Game smiling broadly and falsely at the camera, someone recounting how in school kids would ask which super power you'd want out of invisibility and flying but he says "I'm already invisible" and Jake Gyllenhall in Stronger (2017) screaming "Why do you even want me? I'm such a fuck up!" run into each other over a morose Arcade Fire track. Now Nguyen makes these videos in an attempt to help people, he says, to let them know that they're not alone.
To date, the corecore hashtag on TikTok has 2.1bn views. Some young people consider this genre to be merely content or, worse still, content about content. But many feel it speaks to them and their experiences on a deep emotional level. "They're my favourite type of TikTok video because they feel raw and real," says 20-year-old Annabelle from London. "The combination of clips just somehow summarises everything that's bad about life but I couldn't quite tell you why." Or as one commenter put it on a corecore video about struggling to date and the toxicity of modern relationships perpetuated by all genders: "why am i crying over this".
Screengrabs from corecore TikTok videos
'Explaining my emotions is hard' … screengrabs from a corecore TikTok video using a clip from Squid Game. Composite: Jimmy Nguyen @jimmys_eggs
"This form of video started with 'nichetok' where you'd see really random clips spliced together, like footballers scoring goals, Peep Show clips and performances from Oasis and Blur. It was masculine and all the boys were making it," says Eden Young, managing editor of Polyester zine and podcast co-host. "People wanted something a bit deeper and carved something more meaningful from this trend, which led to corecore."
It's fairly obvious why Gen Z would enjoy corecore. You can be moved by these videos without knowing the sources of the clips but if you understand the pop, cultural and internet culture references, you feel special. Like most internet humour, if you get it, you get it. "Everything feels very hopeless and corecore speaks to these frustrations and anxieties. It's a way to laugh at how hopeless everything is – or at least get some meaning from it. You have a lightbulb moment that says: oh yeah, the world is bullshit," says Young.
Are these videos art? A new frontier in amateur documentary making? "I can't see why they wouldn't be art if people are capable of reading things into the juxtapositions they're presenting," says art critic and author, Philippa Snow. "Whether they're 'good' art or not is obviously debatable on a case-by-case basis, but that's true of absolutely every artform on Earth." She references a quote from a TikTok user called Dean Erfani, who said that corecore is essentially the abstract concept of taking random videos and editing them together to the point that it makes sense to the viewer. Or at least have the viewer interpret it in their own way. "That does not sound all that different to me from looking for meaning in 'the chance encounter of a sewing machine and an umbrella on an operating table' as the famous mantra of surrealism suggests."
In my favourite corecore video, almost euphorically bleak in its composition, Ampers Anthony edits together the following: a woman talks about her last boyfriend who had a no-crying rule, a hot man appears with the caption that he texted his ex to slow down her healing process, there's commentary on "bad boys" and "good guys", a guy laments that he can't manipulate his current partner, women talk about not dating broke guys. The accompanying music (Darker Than This by composer Emile Mosseri) is bright, hopeful and against this noxious film feels faintly humorous, ironic. Its top comment reads: "This needs to be seen by everyone. Somehow this video captures it all. We are a loveless generation. You can't pour from an empty cup."
A still from Ampers Anthony's corecore TikTok video.
'Euphorically bleak' … A still from Ampers Anthony's corecore TikTok video. Photograph: Ampers Anthony @ampersanthony
To me, it, like the others of its kind, is a simple and accessible version of an Adam Curtis film, adopting his humour and slant, the seemingly unrelated clips with his voiceover. Young notes that the writer Mark Fisher's ideas shine through in this genre: Fisher was anti-capitalism, spoke a lot about isolation and wondered how we can process the hopelessness in the modern world.
When I watch corecore, as someone who only sporadically uses TikTok, it mimics the way using the app is an overstimulating act of binge-watching a stream of short videos and voices. This trend is a smart – and sad – comment on the proliferation of content in culture: self-focused, often narcissistic commentary, opinions, life-hacks and problem sharing – it's everywhere. The videos make me feel despondent and sorry for a generation who grew up during the pandemic and have never in their lives logged off. Whether we enjoy them or not, they're probably the avant garde documentaries we deserve and certainly the ones that make the most sense.
… as 2023 gathers pace, and you're joining us from Turkey, we have a small favour to ask. A new year means new opportunities, and we're hoping this year gives rise to some much-needed stability and progress. Whatever happens, the Guardian will be there, providing clarity and fearless, independent reporting from around the world, 24/7.
Times are tough, and we know not everyone is in a position to pay for news. But as we're reader-funded, we rely on the ongoing generosity of those who can afford it. This vital support means millions can continue to read reliable reporting on the events shaping our world. Will you invest in the Guardian this year?
Unlike many others, we have no billionaire owner, meaning we can fearlessly chase the truth and report it with integrity. 2023 will be no different; we will work with trademark determination and passion to bring you journalism that's always free from commercial or political interference. No one edits our editor or diverts our attention from what's most important.
With your support, we'll continue to keep Guardian journalism open and free for everyone to read. When access to information is made equal, greater numbers of people can understand global events and their impact on people and communities. Together, we can demand better from the powerful and fight for democracy.
1 TikTok Türkiye 2 TikTok 3 TikTok 4 TikTok 5 dlive 6 live 7 Arif 8 Erenköy Pilates https://vm.tiktok.com/ZMYHrF2n1/ 9 Arif TikTok
https://vm.tiktok.com/ZMY96qcFS/ 10 Arif TikTok
https://vm.tiktok.com/ZMYmyMHQ2/ 11 Arif TikTok
https://vm.tiktok.com/ZMYau8tN3/ 12 Arif TikTok
https://vm.tiktok.com/ZMYaP9bTj/ 13 Arif TikTok
https://vm.tiktok.com/ZMYaP4nR6/ 14 Arif TikTok
https://vm.tiktok.com/ZMYaPCpfs/ 15 Arif TikTok
https://vm.tiktok.com/ZMFKourpu/ 16 Arif TikTok
https://vm.tiktok.com/ZMYDFUkhV/ 17 Arif TikTok
https://vm.tiktok.com/ZMFwJakgQ/ 18 Arif TikTok
19 https://vm.tiktok.com/ZMY4pE5xo/ Arif TikTok 18 TikTok
https://vm.tiktok.com/ZMYVx9udq/ The https://vm.tiktok.com/ZMY4qw2pK End https://vm.tiktok.com/ZMY4S784X/