Young Buddhist Monks Debating In Tibet - My Photo From 1989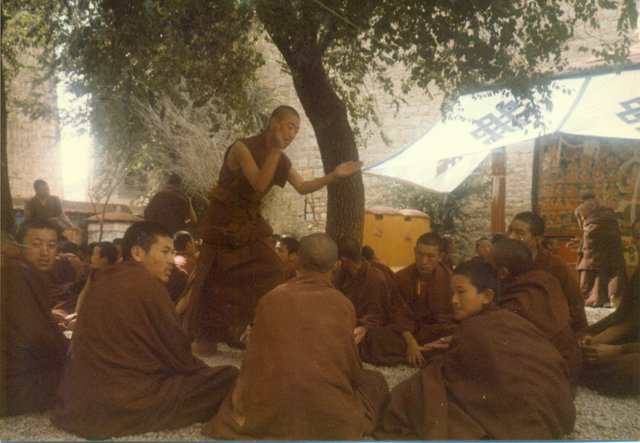 I took this photo in Tibet in 1989 while on a semester abroad. This is a group of Tibetan boys living or preparing to live as Buddhist monks. The one standing is involved in some kind of persuasive talk---sometimes for emphasis the speaker will clap their hands together. This is a common activity for those living a monastic lifestyle within Tibetan Buddhism.
I hope you like my photo!
Please consider voting up, following, re-steeming, etc.
Thank you very much!
copyright 2018 missinglinks