Tibetans Working With Beautiful Landscape Scene In The Background - My Photo From Tibet From 1989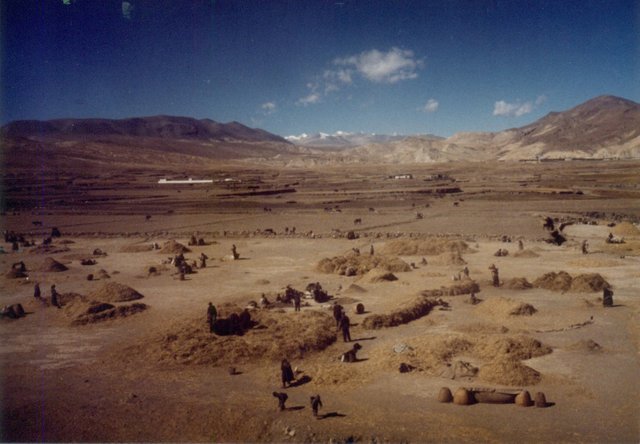 I took this photo in Tibet in 1989 while on a semester abroad. These are Tibetans involved in some kind of labor. Was this some type of agriculture or something else? I don't know. What is your best guess as to what they were doing?
In the background you get a nice landscape scene with mountains, blue sky, a few small white clouds, etc.
I hope you like my photo!
Please consider voting up, following, re-steeming, etc.
Thank you very much!
copyright 2018 missinglinks