Tibetan Man And Boy In Monastery Working On Something - My Photo From 1989 While In Tibet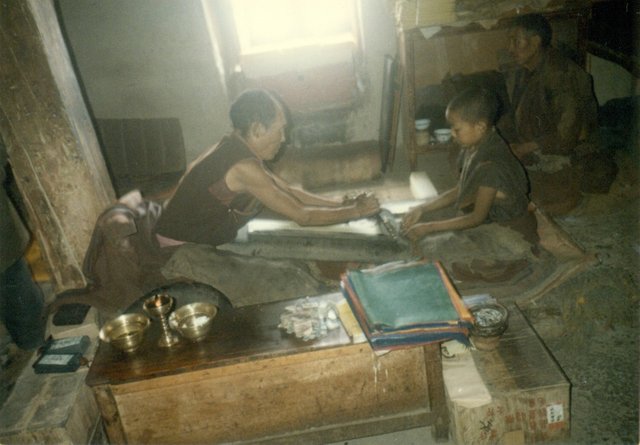 I took this photo in 1989 while on a semester abroad. This picture was taken somewhere in Tibet. I believe this was in a monastery. I forget exactly what the man and boy were working on but I think it had something to do with bindery, print-making or something like that.
I hope you like my photo!
Please consider voting up, following, re-steeming, etc.
Thank you very much!
copyright 2018 missinglinks