The Magnificent Potala In Lhasa, Tibet - Former Abode Of The Dalai Lama - My Photos From 1989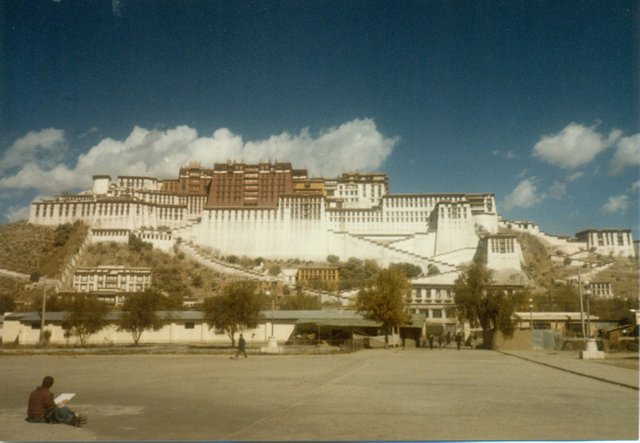 I took these photos in Tibet in 1989 while on a semester abroad. The incredible building seen in these photos is the Potala. It is in Lhasa, Tibet. Lhasa is the capital of Tibet. The Potala is absolutely gigantic as you can see in these pictures.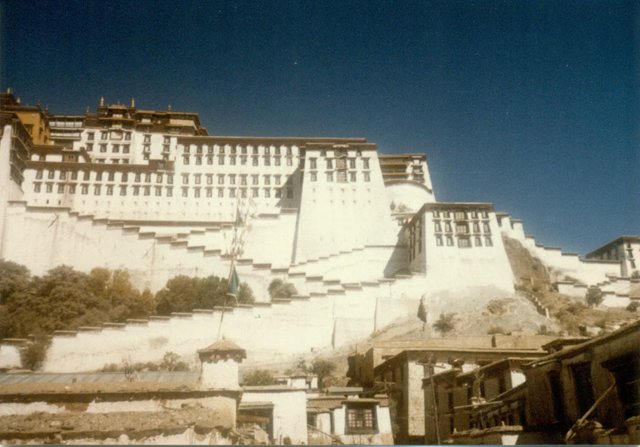 The Potala is the former, primary seat of the Tibetan Government---it is where the Dalai Lama lived and presided from. Think of it as Tibet's version of the White House.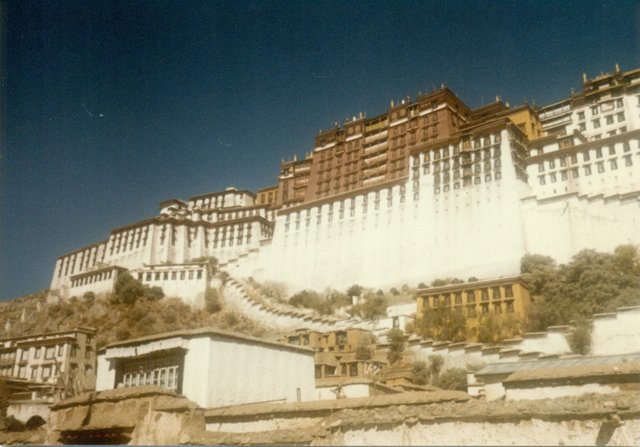 Communist China invaded Tibet in the late 1940s. They tried to capture-kill the Dalai Lama but he was able to escape and made his way to India. He has lived in exile in India ever since. Hundreds of thousands of Tibetans died at the hands of Mao and communist China in general. The Potala as well as all of Tibet fell to communist China.
Tibet was an ancient, mostly peaceful country dedicated primarily to spiritual matters a la Tibetan Mahayana Buddhism. It is very, very sad what happened to Tibet.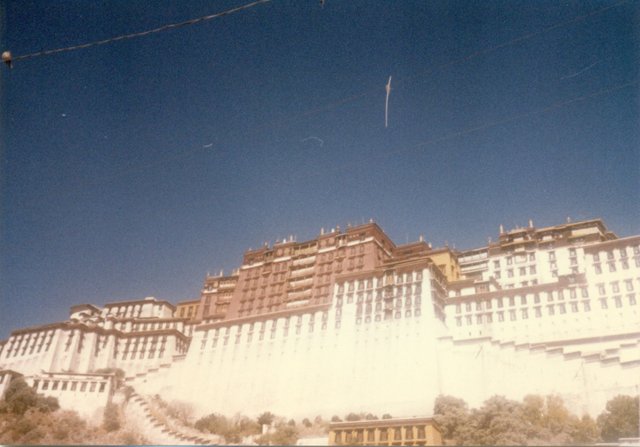 The Tibetan government in exile is in Dharamsala, India -- which is in Northern India. The Dalai Lama is elderly. He is the 14th Dalai Lama. Prior to the Dalai Lamas, Tibet was ruled by Kings.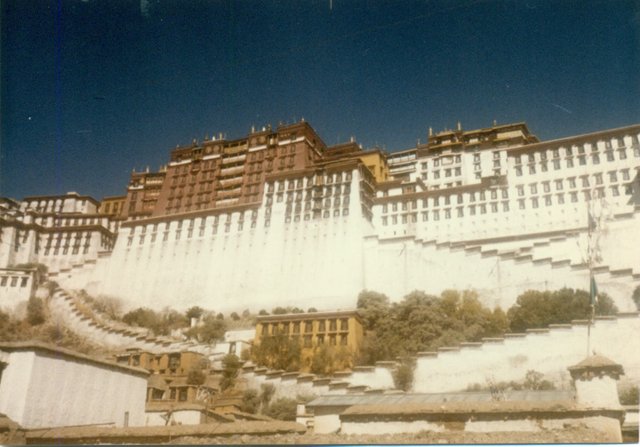 Tibet is a good example of why a country needs a strong military. Mao looked next door to Tibet and saw lots of land and a sparse, mostly peaceful population with virtually no military.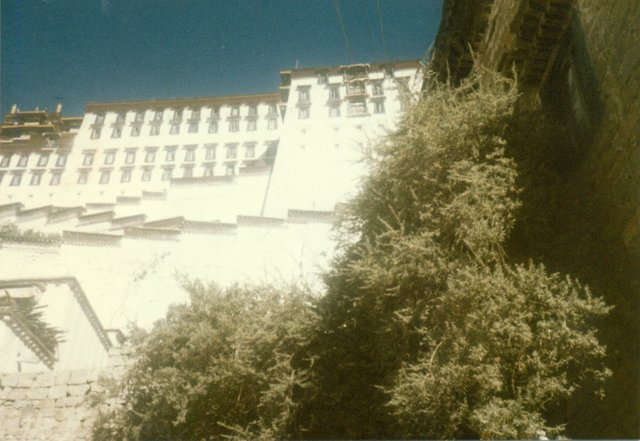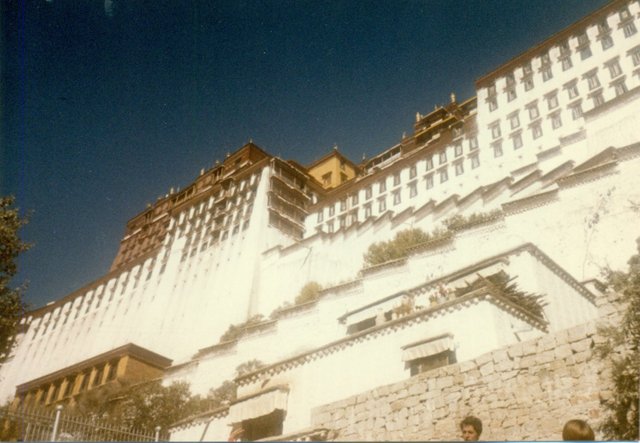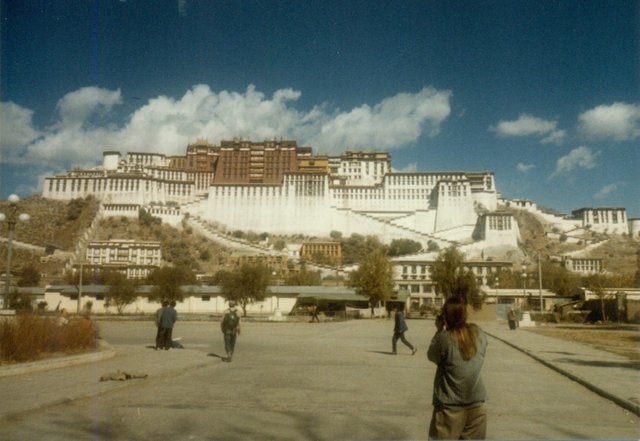 I hope you like my photos!
Please consider voting up, following, re-steeming, etc.
Thank you very much!
copyright 2018 missinglinks