Group Of Young Boys in Tibet - My Photo From 1989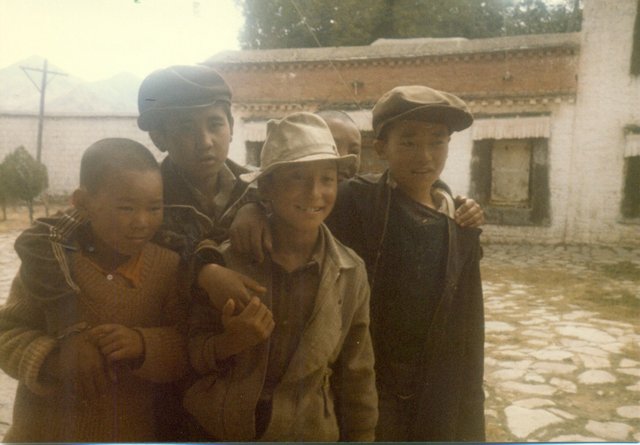 I took this photo in Tibet in 1989 while on a semester abroad. I don't recall exactly where in Tibet this was.
These were five young boys out and about. They looked like good friends.
I hope you like my photo!
Please consider voting up, following, re-steeming, etc.
Thank you very much!
copyright 2018 missinglinks