Formidable Wall in Tibet - My Photo From 1989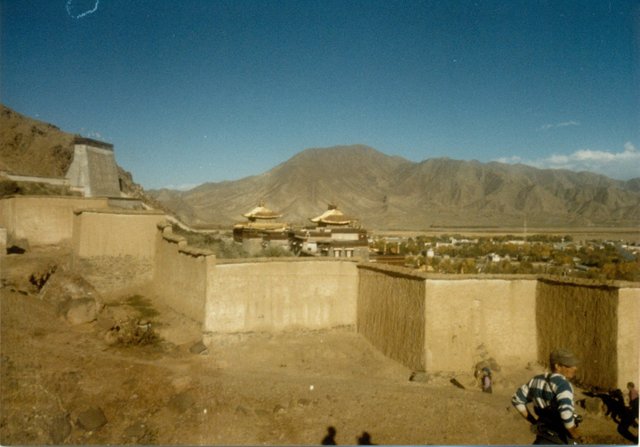 I took this photo in 1989 while on a semester abroad. I spent time in India, Nepal and Tibet. This photo was taken in Tibet but I do not recall where. I thought the wall in the picture was rather impressive. Beyond the wall, in the middle of the photo, is a monastery. The young man in the bottom right corner was another student who also became a friend of mine. I also really like the beauty of the mountains and sky.
I hope you like my photo!
Please consider voting up, following, re-steeming, etc.
Thank you very much!
copyright 2018 missinglinks