Book Presentation - The Last of Its Kind - A Science Fiction Novel by the German Writer Andreas Eschbach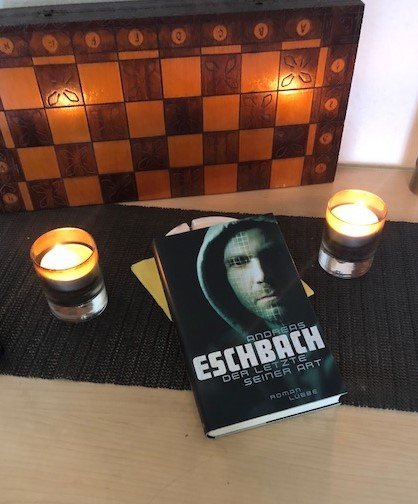 The main prodagonist Duane Fitzgerald was recruited by the Us military to make him a super soldier, a radiant hero he was to become. Various secret technologies were built into his body to make him stronger, faster and harder. But some things went wrong and turned negative.
He was dismissed by the army, condemned to silence, and should live his life somewhere lonely. However, a lawyer learned of his secret and urged him to file a suit for damages against the Us military. However, soon this lawyer was cruelly murdered, suggesting that there was much more to the matter.
For me, this book about a so-called cyborg was extremely interesting to read. Also because it was once written by a German writer.
Source:
the book