Future of 3Speak's Upvoting Habits!
Hello Guys,
First of all, thank you everyone for your never ending support to 3Speak and its mission to promote Freedom of Speech on the internet. We have been talking to various content creators who have faced censorship on conventional social media platforms like YouTube and Facebook. Many such creators have been deplatformed or demonteized for simply raising their voice on controversial topics. We as a video hosting platform want to support them and bring in more eyeballs to STEEM blockchain.
Today, we would like to discuss about 3Speak's voting habits and its future vision.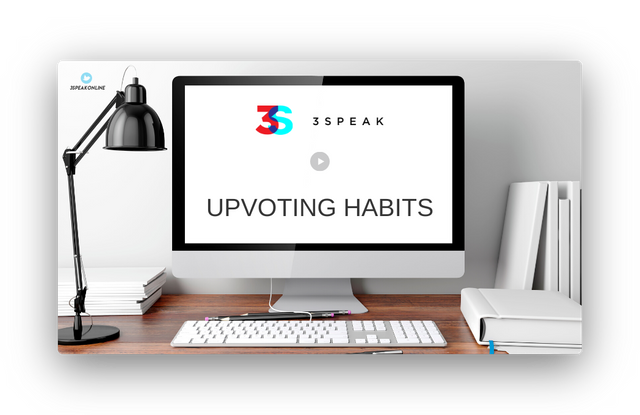 Currently 3Speak is trying to support many content creators from various categories who create impressive videos on their channels. We are trying to distribute upvotes only on the basis of quality of the content and at the same time maintaining our Voting Power without draining it too much. With the current STEEM price our upvote value has its limits. In order to make full use of our stake, we want to try and experiment with a change in voting habits that could benefit the platform and the whole STEEM community.
Future Vision
In future, users will receive upvotes from the @Threespeak account based on the level of engagement their videos get. We will consider number of views and the no. of comments in order to calculate the amount of engagement on a particular post.
Why This Change
We would like to make curation more competitive, the creator that brings the most traffic to 3Speak gets rewarded the most. We have already brought a good number of influential Youtubers and Social Media personalities on the Platform. This change will:
Incentivize creators to bring their followers from other platforms to 3Speak.
Ensure that low engagement posts will get smaller upvotes as compared to others.
Encourage budding creators to become the best version of themselves and gather a decent following on STEEM & 3Speak.
Apart from the content creators, STEEM needs content consumers too. If there is no audience to appreciate the efforts of a creator, then what's the point. We hope that this change will bring subsequent increase in the number of views on 3Speak's videos and improve the quality of content.
---
Please let us know your thoughts and feedback in the comment section about the above suggested changes in the voting habits. It would be great to discuss more ideas to bring more traffic on 3Speak and STEEM.
---
Discord
https://discord.me/3speak
Telegram
https://t.me/threespeak
Rate Us Here
Dapp.com - https://www.dapp.com/dapp/3speak
State of the Dapps - https://www.dapp.com/dapp/3speak
Follow Us On Twitter
https://twitter.com/3speakonline