3Speak Official Launch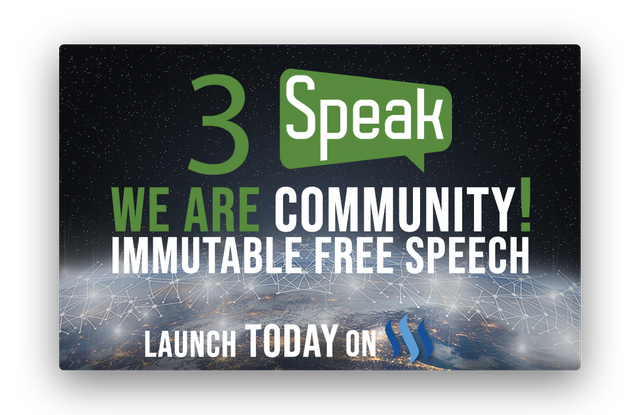 3Speak Official Launch
Hello Everyone,
We are glad to welcome all of you to the official launch of https://3speak.online/ - One small step for humans, one giant leap for Free Speech!
Anyone can now access the portal through multiple login facilities but to use the creator studio and upload pictures; please connect your Steem Account as well. After the successful beta launch to selected influencers, we improved many issues with the platform. The feedback we received in this initial phase enabled us to open the platform to the public. Thanks, everyone who contributed to the beta testing. Now get ready for the introductions. ;)
What is 3Speak?
3Speak is the home of Free Speech on the internet. Free Speech is under threat, and we are keen to ensure that those people who have fallen foul of Silicon Valley's arbitrary rules have a place to call home.
A new video platform on Steem promoting free speech.
We welcome those who have been silenced, demonetised, and shutdown simply because some people don't like what they say. Although there is no bar on the type of content, you can upload here. Any human can create their profile and try the functionalities.

Everyone has the right to their opinions, no matter how offensive some other people may find it (as long as it's not inciting violence or illegal of course). We especially welcome those talking about cryptocurrency and other emerging technologies which are threats to the current paradigm and establishment. Many of these content creators are being silenced because rich and powerful organisations do not want to be challenged. But we believe in Freedom of choice too! We believe sunlight is the best disinfectant and that the people are smart enough to choose what is a good idea in the marketplace of ideas.
We also encourage citizen journalists to join us too and post the kind of content which is often ignored or spun into a certain narrative by the Mainstream media. We believe that citizen journalists are the future, and we invite them to come and join our Citizen Journalist Programme to equip you for a new career in independent journalism.
At 3Speak, the content creator and platform users get put first, not big ad companies. For 3Speak to stay afloat and offer high-quality services, we must be wise with how much resources we allocate to everyone. Big tech companies like YouTube lose money each year; they are data farmers that sell information to large ad companies. So, keep that in mind, YouTube is a data farmer first, and a video hosting site last.
At 3Speak, we will never be at the mercy of big ad companies. When YouTube offers you "free" services, you know now that those services are not free at all.
3Speaks plan to open to everyone by adding a tiny fee of $3.50 per month to upload videos, that is less than $0.25 per day! (The price will vary depending on the operational costs of the platform that month.) The monthly fee can be paid using Steem. Some creators will find they can easily earn their monthly fee by merely uploading videos and earning rewards. As 3Speak scales more, advertisers will join and 3Speak plans to profit share the ad revenue with its creators.
One thing at 3Speak we did not want to sacrifice is quality. We understand, to be competitive in the global landscape, people would be unwilling to take a step back in the name of Free Speech. That is why, with 3Speak, we aim to have the highest quality possible while maintaining censorship resistance.
Get Started on Threespeak
On 3Speak, even though it's a Steem based app, you can still log in using traditional social media accounts like Facebook & Google. Better yet, you can also earn rewards on your comments without having a Steem account (to claim rewards, you'll need a Steem account). To upload content to 3Speak, one must have a Steem account.
When you register your account and get access, you need to login to creator studio with your Steem account through Steemconnect. Follow these steps to get started:
Go to https://3speak.online and login to creator studio with your Steem account.
Creators need to pay a small monthly subscription fee to be able to upload videos. This is to cover the costs of providing you and your audience a top-quality experience. Click "Pay Now" in the creator studio.
Important: You can not use keychain to send the payment. You must use Steemconnect.

After payment of fees through Steemconnect, you will be presented with this screen:

Once payment is verified, you will be redirected to the Dashboard where you can see the expiry of your subscription: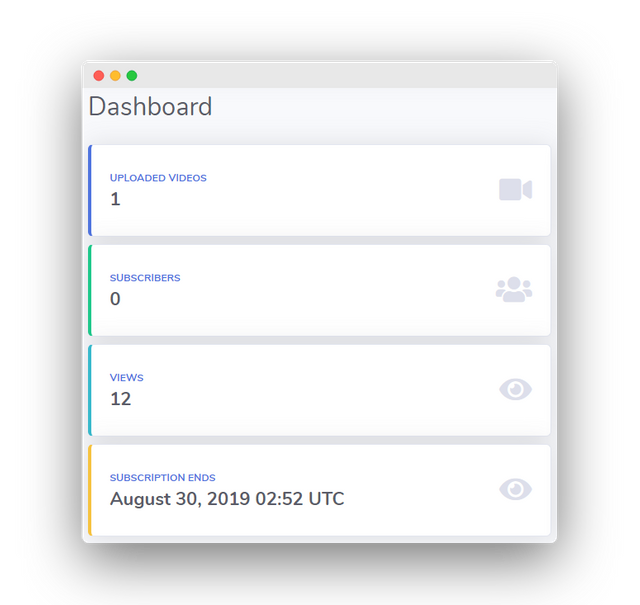 Speak Token
What is Speak Token? SPEAK (or SPK ) are used on https://3speak.online/ to reward content creators for their videos. Every user can purchase SPEAK token with STEEM and donate them by using the donation button below every video. If you donate more than 100 SPEAK, you can also add a short personal message which can only be read by the content creator. You can always check your SPEAK balance, purchases, and donations in your personal wallet.
You can purchase Speak (Crypto: SPK) on https://3speak.online/.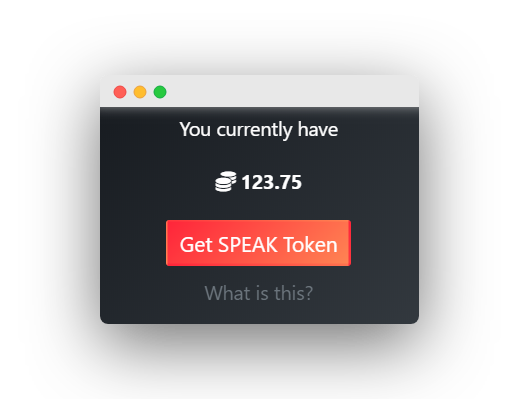 And Pay with STEEM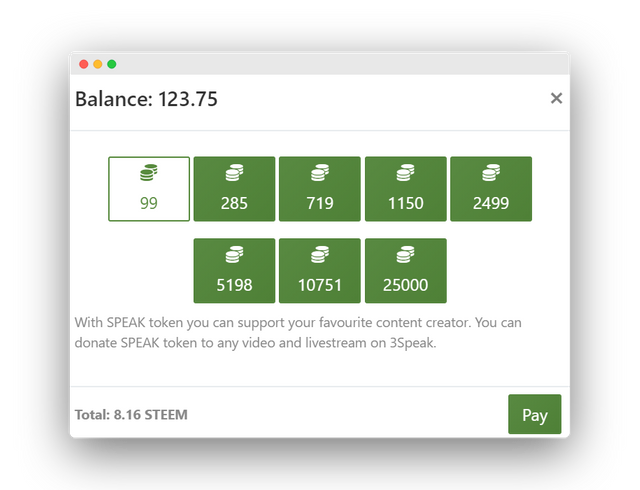 ---
3Speak Exclusive: NEXTColony.io Giveaway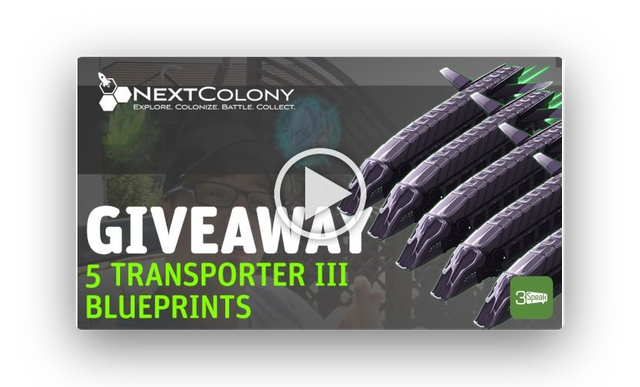 @louis88 is hosting NEXTColony.io Giveaways over the next few days on his 3Speak account exclusively. (Follow him here: https://3speak.online/user/louis88). Watch this video to understand all the rules. Stay tuned for the next giveaways.
The prizes for the NextColony giveaways are sponsored by @nextcolony.
---
FAQs
Q: My videos will stay even if my subscription expires for some reason?
A. YES. Your videos will stay online. You just can not upload new ones.
Q: Do I have to pay every month to keep uploading?
A. YES.
Q. Can I get a refund?
A. We do not offer refunds.
Q. What is the max file size for videos?
A. The maximum filesize for videos is 4.8GB
Q. What is the best resolution for my video?
A. The best resolution will be 1080p.
Q: How long will my video stay online?
A. As long as 3speak runs.
Q. What is Speak?
A. Speak is a platform token which you can buy with steem directly on our website and use to donate to creators.
Q: Where can I buy speak?
A. On our website, https://3speak.online. Please check the section Speak Token.
Q. Is livestreaming included?
A. Yes, tier1 is included for all creators. Please contact @wehmoen on the 3Speak Discord so that he enables livestreaming for your account.
Q. I have more questions. Where can I get help?
A. Please join our Discord server: https://discord.me/3speak
Q: Does 3Speak has any fees for their creators?
A: Yes. We charge creators a fee of currently $3.5USD per month plus a 10% beneficiary per video.
---
Tough problems require tough solutions, and the flame of Free Speech grows ever fainter as the big tech companies are censoring and banning people left and right.
3Speak will be the gasoline to the flame, and we are ready to give the big tech companies a show!
We need your Support
You can upvote and/or resteem this blog so that it will reach more members of STEEM Community.
Please promote ThreeSpeak to content creators from outside of STEEMverse. We will continue to hunt amazing creators who can add value to the Steem blockchain platform.
You can provide your feedback in comments or on our discord channel.
---